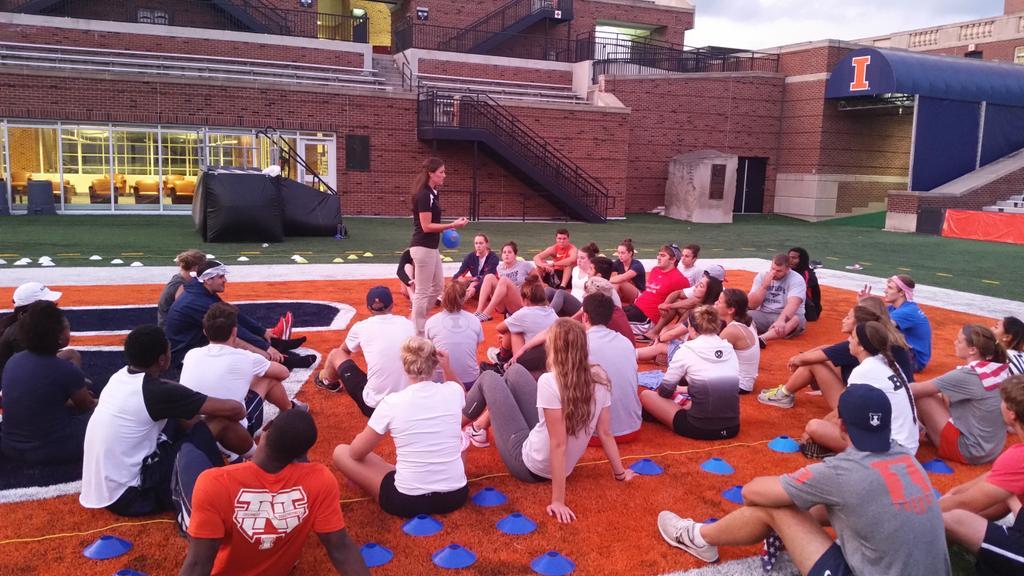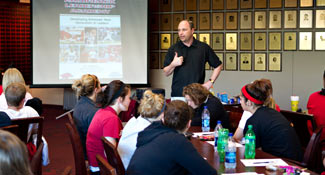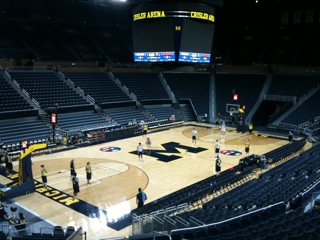 Inside a Championship Culture: Zingerman's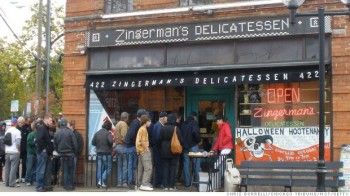 by Jeff Janssen, Janssen Sports Leadership Center
What can a world-famous deli teach coaches, ADs, and athletes about leadership, motivation, and building a winning culture in the sports world?
Those of you have ever been to Zingerman's Deli in Ann Arbor, Michigan will quickly see the connection. For many of you who probably haven't yet been to Zingerman's (you must go if you are ever within 100 miles of Ann Arbor - it's that special!!!), let me explain why…
In my quest to discover, dissect, and disseminate the secrets of world-class cultures in the sports, business, military, and education worlds as I was researching and writing our How to Build and Sustain a Championship Culture book, Zingerman's clearly stood out as a best-in-class business. Just as customers make pilgrimages to Ann Arbor and line up outside the door for their amazing food, businesses from around the world come to Zingerman's to learn about their famous customer service, their magnetic culture, and their legendary leadership principles.
After reading co-founder Ari Weinzweig's first book called Building a Great Business some years ago, I too was hooked and salivated to learn more. With my frequent trips to Ann Arbor for the Michigan Leadership Academy, I reached out to Ari to learn more about the "secret sauce" of Zingerman's and he has graciously become a giving guide, mentor, and friend. I even attended one of their fabulous two-day training classes called The Zingerman's Experience to get the inside scoop on the special way they run their businesses from Ari and ZingTrain managing partner Maggie Bayless.
Here are 10 Leadership Lessons I have learned from Ari (pictured with me below) and my immersion in Zingerman's papably positive and productive culture over the past three years that you too can apply to your team.
1. Credible Leaders at All Levels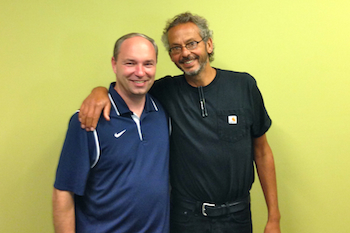 Ari Weinzweig and Paul Saginaw founded Zingerman's back in 1982 as a small, 1300 square foot deli with just two employees. Because of their credible, caring, and committed leadership, Zingerman's has since organically evolved into becoming nine distinct yet interrelated and complementary businesses with over 700 employees including a deli, bakehouse, coffee house, full-service restaurant, mail order, creamery, catering, training company, candy manufacturer, baking school, publisher, food tours, and working farm.
Rather than try to lead all of these thriving businesses themselves, Ari and Paul intentionally developed passionate and competent managing partners within each of the businesses. So much like Ari and Paul consciously developed and empowered effective leaders for the various components of their businesses, so too should you develop staff members and captains to help you effectively co-lead the various segments of your team.
Zingerman's goes a step further and emphasizes that every one of their employees needs to be a leader - especially by example in terms of the positive energy they exude to customers and fellow team members. Ari writes in his excellent book Being a Better Leader, "Leadership isn't limited to just those who happen to have a title; here, at least, it rests—really, radically, and regularly—on everyone. If everyone here thinks like a leader and that means that they're going for greatness in all they do, then it will also lead them towards a more fulfilling life, in which case their energy is better when they get to work, which means we all can and will win together. The more the culture of the business coalesces around this leadership mindset, the more everyone thinks, feels, and acts like an owner, the more every single staffer here will go after greatness all day long."
How can you encourage everyone to be a leader by example on your team?
How do you create an all-important a sense of ownership with your athletes and staff?
2. A Clear and Compelling Vision of Greatness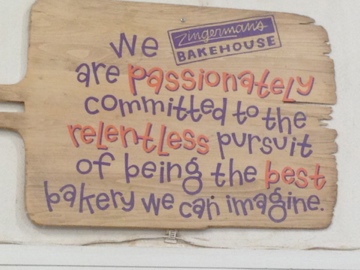 "If I were going to recommend one place to begin your motivational efforts, it would be to write a vision of greatness for your business or organization," Ari says. Championship Cultures have a clear and compelling vision that inspires, motivates, and guides their actions. Zingerman's is one of the absolute best at developing a clear and compelling vision and then working towards it. They even teach a two-day class on Visioning.
Ari writes in Building a Great Business, "At Zingerman's a vision is a picture of what success looks like for us at a particular point in the future. That means it's:
- Inspiring. To all who will be involved in implementing it.
- Strategically sound. We actually have a decent shot at making it happen.
- Documented. You really need to write your vision down to make it work.
- Communicated. Yes, if you want your vision to be effective you have to not only document it but actually tell people about it."
Zingerman's current vision is at this link:
Similarly, you too should invest the time to develop a clear and compelling vision of what you would like your program, athletic department, or organization to look like in the year 2025. The vision will help clarify and crystallize your picture of the future and galvanize your team to greatness. Further, develop a short-term vision with your team for each season. Help them to see, taste, and feel what it would be like to achieve something special this season. It will provide you all with a meaningful purpose for the many hours of grueling training you will invest throughout the year. It transform the seeming sacrifice into an inspiring investment in your vision.
What is your vision for your program in the next five years?
What is your and your team's clear and compelling vision for this season?
3. Guiding Principles to Clarify Standards and Expectations
How well do your athletes know exactly what is expected of them? Sure some people are difficult to deal with but many athletes don't do exactly what you want and need them to do not because they willfully want to go against you - but because the expectations were not clearly established and communicated to them in the first place. Ari says, "One simple and all-too-common problem is that so few organizations have actually put their guiding principles down in writing—it's hard to really live up to a set of standards when the standards aren't clearly documented."
Like Zingerman's has done, you too can invest the time to create a set of Core Values and Standards for your program. Zingerman's has developed 8 Guiding Principles that they teach, coach, and reward their people on. They include:
1. Great food
2. Great service
3. A great place to shop and eat!
4. Solid profits
5. A great place to work
6. Strong relationships
7. A place to learn
8. An active part of our community
Just as the name implies, these Guiding Priniciples guide Zingerman's staff in knowing specifically what the organization values and how they will be evaluated. The Guiding Principles clearly create, communicate, and support the kind of culture Zingerman's wants and needs to have to be successful.
"The more you work with a written set of values, and the more you teach them, the more meaningful they're going to be. Here at Zingerman's, Paul and I cover them in all the new-staff orientation classes, we reference them regularly in doing our daily work, and we do actively bring them into difficult discussions and use them to help us frame decisions of all sorts," says Ari.
What are your program's, athletic department's, or organization's Guiding Principles?
How do you effectively communicate them to your staff and team?
4. It's the Little Things that Make a Big Difference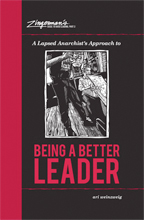 Like championship sports teams, Zingerman's understands that it is the little things done well over time that make a BIG difference. There are countless ways that they show their customers and employees they value them by continually going the extra mile.
"The difference-making organizations regularly do the things that everyone else knows they should but, but don't. We allow longer rise times for our breads, drive 25 miles to deliver something to a customer after an item was left out of their bag, work with small local growers when it might be easier to order from the big guys, ladle fresh goat curd by hand (rather than draining it in bulk) to protect the quality of the cheese. In the end, the willingness to do the little things day in and day out is how you turn a great idea or inspiring vision into something real - and really special."
What little things can you do to go the extra mile for your athletes, staff, administrators, and supporters?
5. Measure and Monitor Your Key Performance Indicators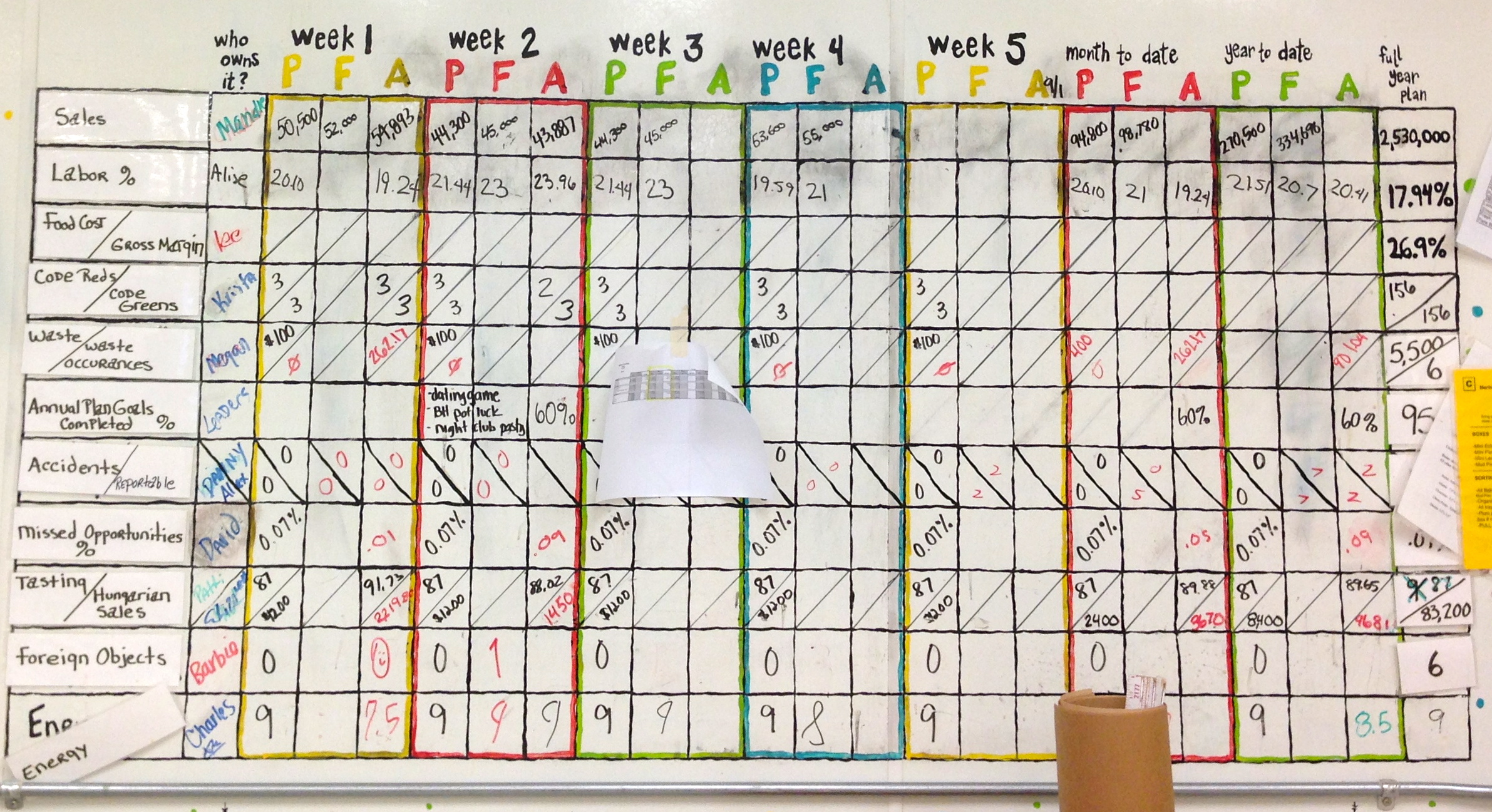 To measure and monitor their progress on a regular basis, each of Zingerman's businesses puts together a kind of scoreboard called a Departmental Operating Report (DOR). The DOR reports the key stats that drive Zingerman's performance each week. The team examines their numbers in relation to their goals to see how well they are progressing and make any necessary adjustments.
Ari says, "If we are actually going to make our vision a reality, we've got to track measurable, meaningful, bottom-line results on a daily, weekly, monthly and annual basis in order to make sure that we're staying pretty much on course."
Similarly, you too should create a scoreboard of Key Performance Indicators that monitor and measure your team's success. In basketball for example, even though there are multiple styles of offense and defense, the team that wins the following five battles typically wins the game:
- shooting a higher field goal percentage than your opponents
- outrebounding your opponents
- making more free throws than opponents (ideally making more than they attempt)
- committing less turnovers than your teammates
- committing less personal fouls than opponents
Train, track, and feedback these key stats to your team before, during, and after your competition because if you win these battles - you will very likely win the war.
What are the key battles within the competition that your team needs to win?
How can you best monitor and measure these key stats with your team?
For more great leadership, culture-building, and motivation ideas from Zingerman's, check out Ari's books Building a Great Business, Being a Better Leader, and Managing Ourselves at this link.
For 5 more Leadership Lessons from Zingerman's that your can use with your program, our Championship Coaches Network members can click here for Part 2 of this article.