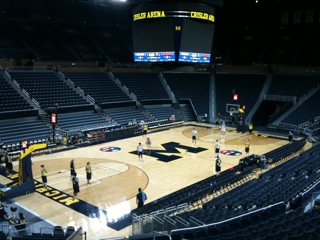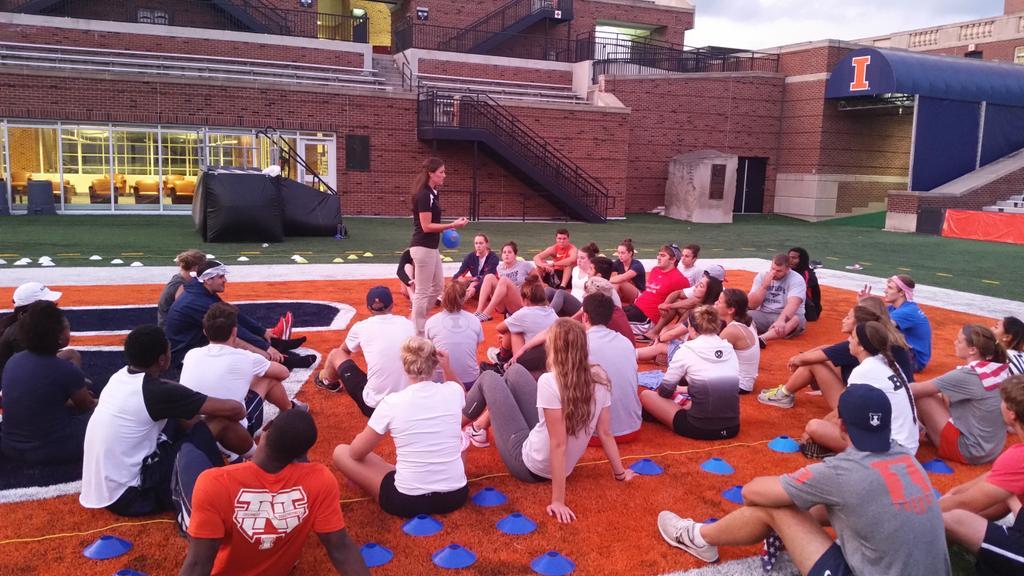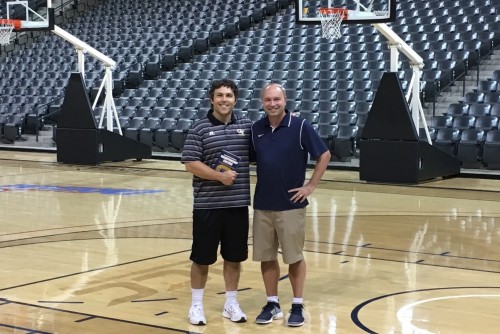 Female Student-Athlete Sports Leadership Summit
Are there differences between women and men when it comes to leadership?
Do female student-athletes prefer a slightly different style of leadership than males?
Do men's and women's sports teams approach and handle conflict differently?
While leadership is obviously critical for both male and female sports teams, our 20 years of leadership development experience has shown us there are some subtle yet significant differences when it comes to leading men and women in the sports world.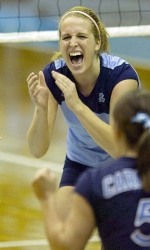 This all-new, specialized leadership development program targets the unique demands and challenges of being a female student-athlete leader. Designed for both emerging and existing female leaders, this cutting edge workshop educates and empowers female student-athletes to be strong, vocal, and effective leaders for their teams.
Female student-athlete leaders will learn how to:
Find their voice as a leader of a women's sports team
Pinpoint their unique leadership strengths and areas to improve
Successfully navigate the fine line between friendship and leadership
Develop the confidence necessary to step up as a respected team leader
Forge an effective partnership with their male or female coach
Lead within a connected, web-like structure of relationships
Minimize and manage conflict and drama that can distract, divide, and destroy teams
Workshop Facilitators: The engaging and interactive workshops are led by former college student-athletes and current Leadership Academy Directors Julie Ammary and Becky Bedics - as well as Janssen Sports Leadership Center founder Jeff Janssen, author of the Team Captain's Leadership Manual.
PAT SUMMITT, Former Tennessee Women's Basketball Coach
"I have great admiration and respect for Jeff Janssen's work with coaches and student-athletes. His innovative ideas have made a difference in our program as well as many programs across the country. He has the unique ability to transform critical concepts like leadership, team building, and mental toughness into practical and easy to use strategies that can be implemented by coaches and athletes alike."
KAREN ADAMS, Lehigh Senior Associate Director of Athletics
"The Lehigh Athletics Leadership Academy is the highest rated student-athlete program offered to our athletes as documented by our senior athlete exit interview survey. It is valued by students in terms of developing their own leadership style and enhancing their team culture to accomplish their goals. Julie's approach is engaging, dynamic, and effective as noted by our students and coaches. There is an exciting "buzz" in our department about the program."
JOAN LEHOULLIER, Senior Associate Athletic Director at UMass Lowell
"Becky is an energetic and passionate professional who strives to make a difference in the lives of young people. Her vision of leadership and understanding of student development enable her to provide meaningful learning experiences for the student-athletes and coaches she works with." You will be impressed with the positive impact she has on your students and staff." Joan Lehoullier, Senior Associate Athletic Director at UMass
CECE MARIZU, Former Illinois Swimmer
"Jeff is an amazing motivator and a truly great listener. He challenged the student-athletes at the University of Illinois to become greater than they imagined, not just in their sport, but in life. He also encouraged us to give back to our local community and to be the selfless and courageous leaders that would impact our university, community, country, and the world. Jeff's passion and commitment to the Leadership Academy is indomitable. He has had an immeasurable impact on so many student-athletes lives. He's given many of us the confidence to succeed, the willingness to do more, and the commitment needed for life."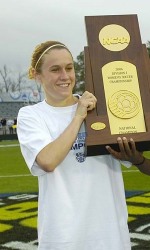 Program Length: Half-Day Workshops, Full-Day Programs, and Weekend Retreats are all available. Email us at [email protected] for pricing info.
Program Numbers - To maximize interaction and learning, we recommend having between 30-60 leaders participate in the program.
Host the Summit for Your School - invite all the female team leaders at your particular school.
Host the Summit for Your Conference - invite the schools in your conference to choose and send representatives from each school.
Host the Summit for Your Metro Area - invite the other schools in your surrounding area to choose and send representatives to the program.
Funding: Coaches of college female sports teams are teaming up to sponsor the programming for their emerging and existing student-athlete leaders. Talk with your fellow coaches, SWA, and prominent female donors to see if they want to bring this cutting edge leadership training to your school.
Or work with the schools in your conference or surrounding metro area to sponsor the programming and share the costs.
To learn more about our Female Student-Athlete Sports Leadership Summit or to explore some possible dates, contact us at [email protected]