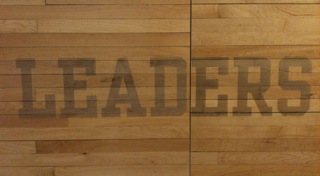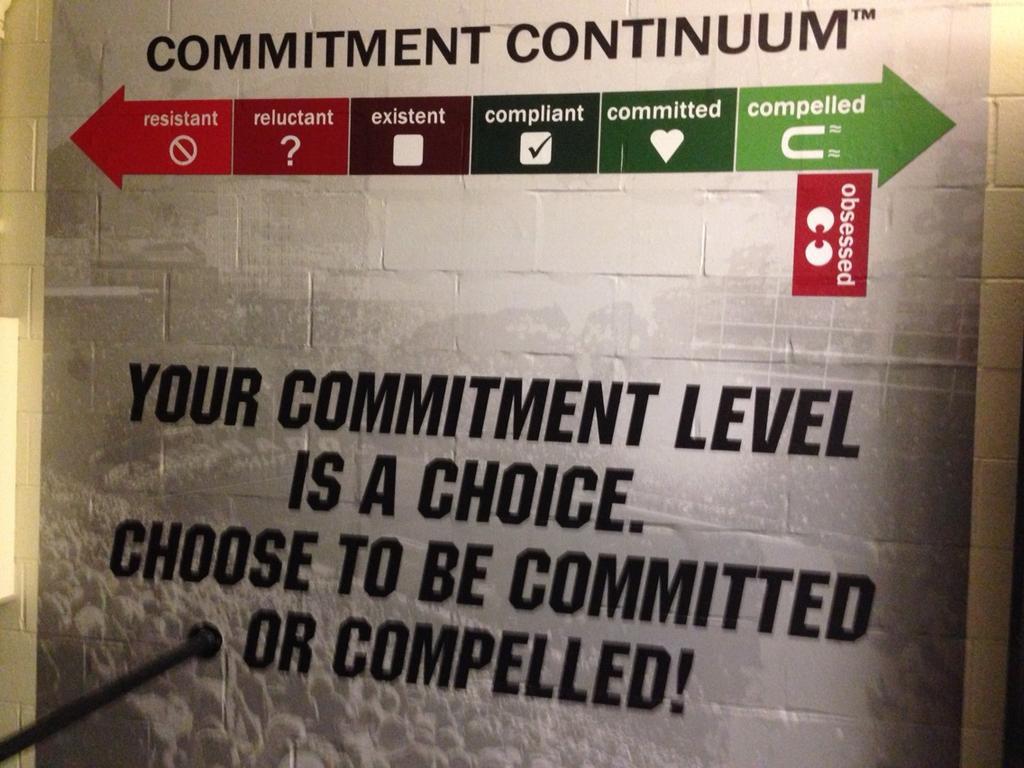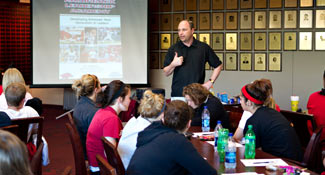 Captain's Camp
Host an Intensive and Interactive TEAM CAPTAIN'S LEADERSHIP CAMP at Your School!
Looking to develop your student-athletes into stronger, more effective leaders while earning up to $1200 for your program?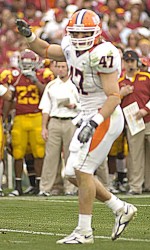 Imagine your student-athletes having the chance to receive some of the same intensive leadership training provided at our world-renowned Leadership Academies at North Carolina, Michigan, Illinois, Pitt, Yale, Baylor, Houston, Arkansas, and other top schools...
Our popular TEAM CAPTAIN'S LEADERSHIP CAMP (Captain's Camp) brings the same cutting edge sports leadership training of our world-famous Leadership Academies directly to your student-athletes. The Camp also includes a special workshop for coaches and athletic directors who want to learn how to develop more responsible and respected team leaders.
The Captain's Camp includes a concentrated, half-day Sports Leadership Camp for high school and college student-athletes. This dynamic, 3-hour interactive and intensive program provides your emerging and existing leaders with the leadership tools and insights they need to be responsible and respected leaders for your team and school.
"The Captain's Camp is completely worth it when a kid can walk away and realize her behavior needs to change and her voice can make a difference. So thank you. Your presentations were great and as always, you are very easy to work with." Kristin Hughes, Athletic Director, Cleveland Heights High School (OH)
3 HOURS OF INTENSIVE LEADERSHIP TRAINING PLUS 6 MONTHS OF ONLINE LEADERSHIP SUPPORT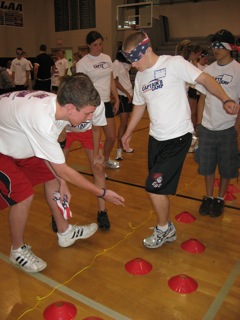 In addition to the half-day program of intensive leadership training, your leaders will also be provided with ongoing follow up leadership development and support throughout your season via our online TeamCaptainsNetwork.com and The Team Captain's Leadership Manual. Thus, the program is much more than a one-day camp - your leaders will really be engaging in a 6-month, ongoing leadership development and support program.


Each TEAM CAPTAIN'S LEADERSHIP CAMP participant receives:
- 3 Hours of Intensive and Interactive Sports Leadership Training (conservatively valued at $120)
- 6 Months of Follow up Online Leadership Development and Support via the TeamCaptainsNetwork.com (valued at $65)
- A copy of The Team Captain's Leadership Manual (valued at $30)
- A Captain's Camp T-shirt (valued at $20)
A $245 Value for Only $95 with Early Registration - Save $150
All this leadership training and ongoing support would normally add up to $245. However, we are offering this one-of-a-kind Sports Leadership Camp for only $145 - or a highly discounted $95 when participants register by May 1, 2011. That's a $150 savings to get this kind of top-notch leadership development and support available for your student-athlete leaders!
WHO SHOULD ATTEND?
The Captain's Camp is for High School and College Student-Athletes of All Sports and their Coaches and ADs
The Captain's Camp is geared for emerging and existing team leaders of all sports who are rising sophomores through seniors in high school - as well as any college-aged student-athlete. To maximize interaction and learning, no more than 100 people will be accepted into each camp as spots will be limited.
As part of the Camp, we also offer a special workshop for coaches and ADs on How to Develop Effective Leaders using the proven methods of our Leadership Academies. The three-hour workshop shows coaches how best to develop, select, and partner with their leaders to create a strong leadership team. Early registration for the coaches' and ADs' program is only $95 and includes a copy of the Captain's Manual and a 6-month subscription to the Championship Coaches Network.com, our online website for coaches. Late registration is $145.
We offer most of our Captain's Camps primarily on Saturdays during the June, July, and August months as they make a great way to prepare and support your leaders for the upcoming school year. We will also offer Camps in January as a great start to the spring sports seasons.


LIKE TO HOST A CAPTAIN'S CAMP AT YOUR SCHOOL?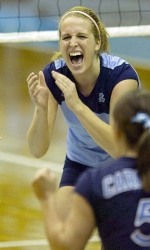 You have the chance to host one of these exciting Captain's Camps at your school as we will again partner with a variety of coaches and athletic administrators across the country.
If accepted, one of our top-notch Janssen Sports Leadership Center staff members would come in and facilitate the camp for you. You would be responsible for organizing, promoting, and hosting the camp at your school. We would provide you with a comprehensive Captain's Camp Host Guide and a wealth of suggestions, templates, websites, and brochures for promoting the event. The main organization and marketing of the program would be up to you.
Contact us at [email protected] and we will forward you a Captain's Camp Application Form.
HOW YOU BENEFIT FOR HOSTING THE CAPTAIN'S CAMP
In addition to having this cutting edge leadership training, normally reserved only for top college athletic departments, available for the student-athletes of your area, we are also happy to extend you the following benefits as an incentive and thanks for hosting the Captain's Camp:
If you register at least 75 paid participants, you would get 5 free admissions for your school OR $600 to use for your program.
If you register at least 100 paid participants, you would get 10 free admissions for your school OR $1200 to use for your program.


HOW TO APPLY TO HOST A CAPTAIN'S CAMP AT YOUR SCHOOL
Based on successful Captain's Camps held at various locations across the nation, here's what we are looking for in host schools.
Ideal applicants would meet the following qualifications:
1. Located in a Metropolitan Area - We are looking for schools located in metropolitan areas that have at least 10 high schools within a 25-mile radius.
2. Proven Organizational and Promotional Experience - We are looking for coaches and athletic administrators who have a proven successful track record of organizing, hosting, and promoting events and programs. You will largely be responsible for promoting the camp to your area schools so we want someone who is well-connected and respected in the community. (Please note that the Captain's Camp is designed to serve several student-athlete leaders from a variety of schools in your area. If you are interested in hosting an intensive leadership development camp exclusively for the student-athletes at your school, we would encourage you to explore our Leadership Retreats which are designed specifically for this purpose.)
3. A convenient and easily accessible school/venue to host the camp. - We will need an area for activities at least 80 feet by 80 feet and able to accommodate 100 people at tables for small group work and discussion. A gym set up with tables in the corner tends to work best. Auditoriums are not preferred because they are difficult for small group work and activities.
4. Affordable Registration Fee - The registration fee for the Captain's Camp and accompanying online leadership development program is $95 per participant for early registration, and $145 for late registration. Thus, you would also need to gauge whether your school and surrounding area would be able to support this kind of investment for at least 60 leaders and/or coaches. A minimum of 60 paid registrants by May 1 for summer camps or December 1 for January camps would be needed to run each camp.
5. A Supportive Booster Group - Traditionally, our most successful Captain's Camps are ones where your school's AD and booster group are excited about and supportive of the opportunity. Many booster groups will fund, in whole or part, a certain number of student-athletes to attend. So talk with your school's booster group to gain their support for this special opportunity to develop the leaders at your school.

If you are interested in hosting a Captain's Camp in your area, please send an email to us at [email protected]

Thanks for your interest and we look forward to the possibility of partnering with you to help develop your area's next generation of leaders!