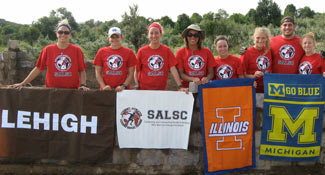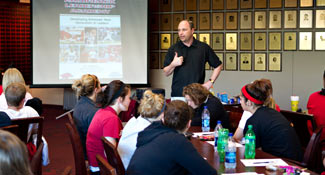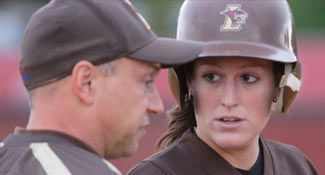 Lead the Leaders Training and Certification Program
Like to Have Your Own In House Leadership Academy at Your School?
We are thrilled to offer our Lead the Leaders Training and Certification Program for colleges, high schools, and club sports who want to design, develop, and deliver a comprehensive Leadership Academy in-house using our cutting edge curriculum!
This exciting Lead the Leaders Program allows you to bring all the benefits of our world-class Leadership Academies at the nation's top athletic departments directly to your student-athletes. This special Lead the Leaders Program, offered in a train-the-trainer format, provides you with everything you need to know to teach and implement our powerful, practical, and proven leadership development program to create and conduct a world-class Leadership Academy in-house, right at your school.
---
What The Nation's Best are Saying About the Janssen Sports Leadership Center...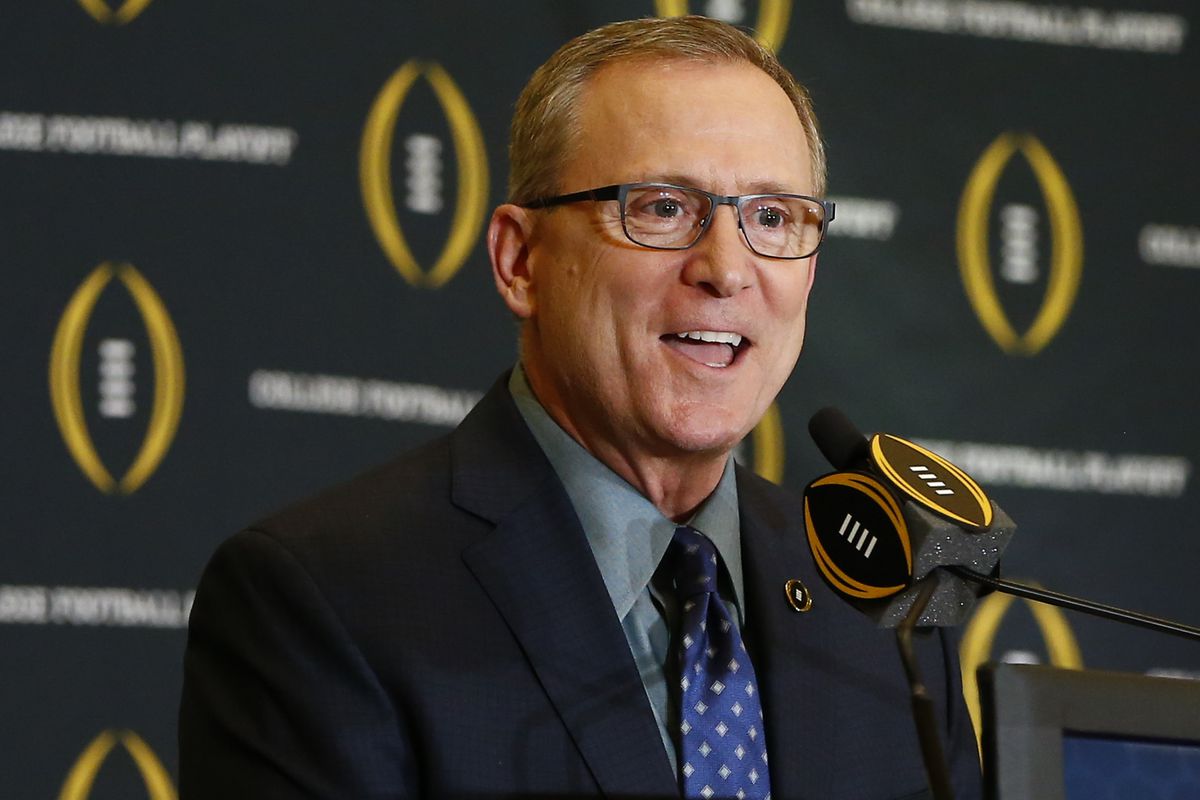 "I've been in the business for over 30 years and there are a lot of programs I've seen. What the Janssen Sports Leadership Center does is the best out there. You will see a change in student-athletes in terms of leadership on the field, in the classroom, and everywhere else."
JEFF LONG,
College Football Playoff Selection Committee Inaugural Chair

"Jeff Janssen is the top expert on sports leadership at the collegiate level. He has truly inspired our student-athletes to set higher standards for themselves and their teams and has equipped them with the tools and confidence to be effective leaders. Our student-athletes love the Illini Leadership Academy and frequently ask for more workshops. I simply cannot say enough about the work Jeff has done."
KATHY KALER,
Illinois Life Skills Director
---
Partner with the Janssen Sports Leadership Center to Develop Your Own Leadership Academy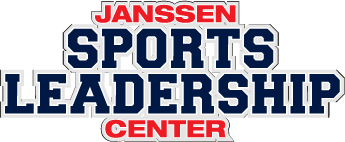 Here's your chance to develop your own powerful and proven Leadership Academy that produces real results on the playing fields, on campus, and in the community. Don't miss this rare opportunity to team up with the Janssen Sports Leadership Center, the world's most respected and experienced leadership development program in all of sports. As the standard-setter in the field, we pioneered the whole Leadership Academy approach over a decade ago and since then have launched and conducted over 35 Leadership Academies and trained over 25,000 student-athlete leaders at schools of various levels around the world. So based on our proven track record of success, we know what it takes to inspire and impact today's student-athlete leaders - and look forward to partnering with you to accomplish the same at your school!
RAVE REVIEWS FROM LEADERSHIP DIRECTORS AND ADs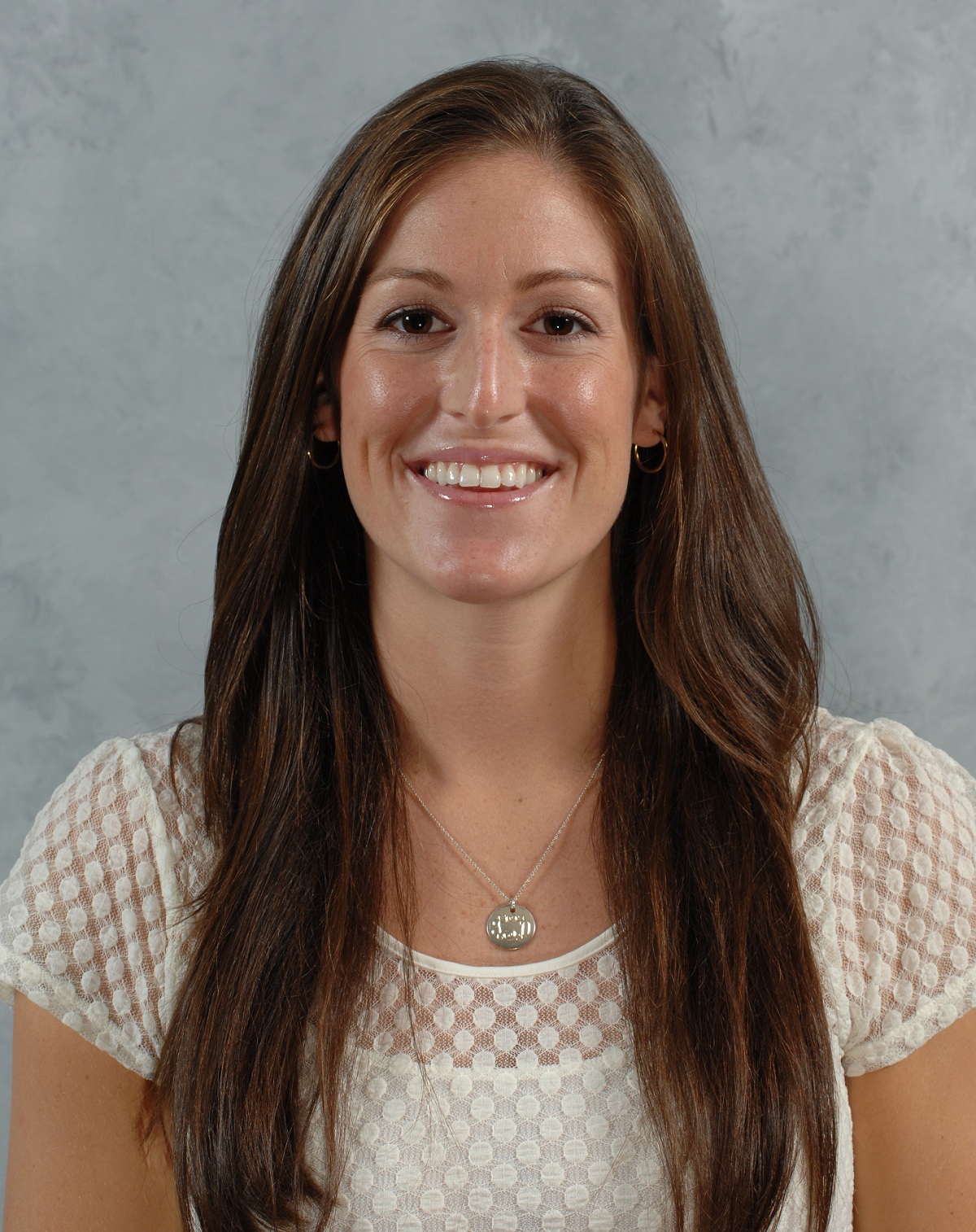 "Thanks so much for the outstanding Lead the Leaders Program! I feel great about what I have learned from you, and I am appreciative of the time and effort you put into taking me through all your Leadership Academy curriculum and program logistics in detail, as well as answering all my questions. I am even more excited now about the implementation of your tried and true effective leadership programming for our student-athletes at Lehigh."
JULIE AMMARY,
Lehigh Athletics Leadership Academy Director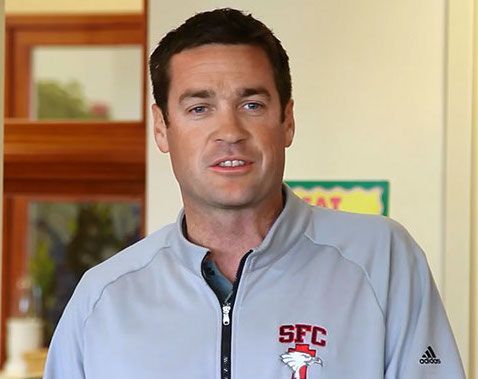 "Thank you for developing a program that teaches young people how to be a leader. In the first month of the program I have seen immediate results on our teams. Our players are more vocal and confident in who they are as young men and women. This program is moving our culture at Santa Fe Christian in the direction that fits our mission and philosophy of our school of creating leaders."
CHAD BICKLEY
Sante Fe Christian School Athletic Director
Our next Lead the Leaders training is July 12 and 13 online. Because of the intensive nature of this training and ongoing support, we are going to keep the program limited to a select number of schools. So, if you would like to learn more about the Lead the Leaders Training and Certification Program, click here to email us your name, school, position at the school, email, and location.
We look forward to the possiblity of partnering with you to help develop your school's next generation of leaders!
Jeff Janssen and the Janssen Sports Leadership Center Team
LEADERSHIP ACADEMIES AROUND THE WORLD WE HAVE BEEN PRIVILEGED TO LAUNCH AND LEAD