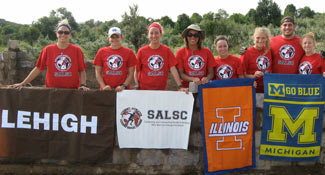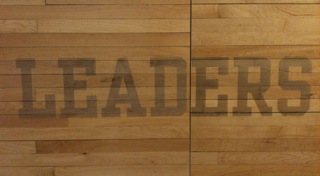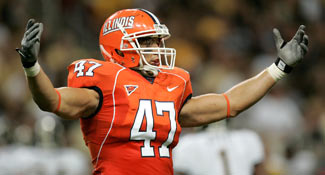 Why Work with Us?
Here are the primary reasons why coaches, athletes, and athletic administrators from over 250 schools say they love to work with us - and you will too!
1. Championship Experience
If you want to be the best you must learn from the best. We have been privileged to work with the nation's best colleges including Stanford, Michigan, Arkansas, Alabama, Auburn, Florida, Tennessee, Notre Dame, Pitt, Georgetown, Illinois, Wisconsin, Florida State, Texas, Baylor, UCLA, USC, Arizona, and many others.
Our work has contributed to 30+ NCAA national championships, numerous Final Fours, several Top Ten Directors' Cup finishes, and dozens of conference championships across the sports of basketball, football, baseball, softball, volleyball, lacrosse, hockey, soccer, field hockey, gymnastics, swimming, track and field, cross country, rowing, wrestling, fencing, golf, and tennis. Our schools appreciate the fact that we know what it takes to lead, compete, and succeed at the highest levels - and can successfully teach those skills and strategies to student-athletes and coaches.
2. Real Results and Return on Investment
With limited budgets, you want to know that the money you invest in training has a strong return on investment. Much more than just "feel good" programming that fades after a couple of days, you will see that our programs and resources produce real results and a measurable, long-term return on investment.
Over 95% of student-athletes achieve noticeable improvements in their leadership skills after participating in our programs. The average student-athlete improves their leadership scores an average of 14 points on the Team Leadership Evaluation. Our programs prove that leaders indeed can be developed and do make a big difference on the playing fields, on campus, and in the community. (More detailed results on our programs can be found at our Proven Results link.)
Bottom Line: When you work with us, you don't just pay for a "feel good" leadership workshop with questionable impact, you invest in a proven leadership development system that has a significant, long-term impact and gets real results on and off the playing fields. If you want a Leadership program that produces real, tangible results, we are the people to turn to. We work with schools who are serious about Leadership Development as a real competitive advantage - not just "check the box" programming.
"Jeff's programs have huge value and his resources are extraordinary. I have learned so many things from Jeff and so have my players and teams." Anson Dorrance, North Carolina Women's Soccer Coach
3. Interactive and Engaging Programs that Connect with Student-Athletes and Coaches
Your student-athletes and coaches will love our dynamic and engaging programs. Your people will be inspired to act through experiential activities, practical team and self evaluations, and captivating stories of successful student-athletes and coaches. Our fun and fast-paced programs connect with and motivate today's generation of student-athletes. And coaches love the fact that we provide them with practical tools and strategies that can be implemented as soon as today's practice.
"The Lehigh Athletics Leadership Academy is the highest rated student-athlete program offered to our athletes as documented by our senior athlete exit interview survey. It is valued by students in terms of developing their own leadership style and enhancing their team culture to accomplish their goals. Julie's approach is engaging, dynamic, and effective as noted by our students and coaches. There is an exciting "buzz" in our department about the program." Karen Adams, Senior Associate Director of Athletics
4. Comprehensive and Customized Curriculum
Our schools love our comprehensive leadership development curriculum with customized components for emerging leaders, veteran leaders, senior leaders, assistant coaches, head coaches, and athletic administrators. Whether you want to develop your emerging leaders to be better leaders by example, teach your veteran leaders to be more accountable and vocal, or provide professional development opportunities for your coaches and/or administrators, we offer comprehensive, convenient, and customized leadership development programming to meet your specific goals, budget, and time frame.
Further, we offer a complete leadership development system that allows you to develop and support your leaders throughout the school year. Through our workshops for student-athletes and coaches, Team Captain's Leadership Manual, and 360-degree Team Leadership Evaluation, you get a comprehensive leadership development system that works.
"I've been in the business 30 years and there are a lot of different programs I've seen. What the Janssen Sports Leadership Center does is the best out there. It builds on itself. It is not a one-time seminar. You will see a change in student-athletes in terms of leadership on the field, in the classroom, and everywhere else." Jeff Long, Inaugural College Football Playoff Committee Selection Chair
Click here to learn more about our Leadership Summits, Leadership Retreats, and Leadership Academies or contact us at [email protected]