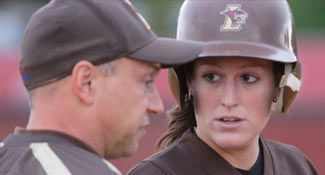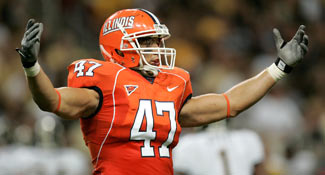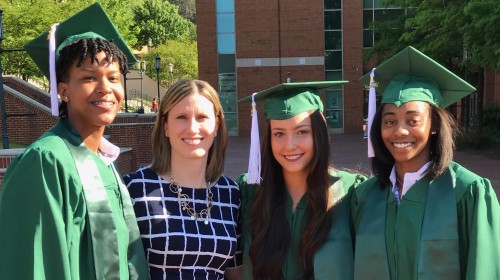 Athlete's Commitment Manual
Create the Committed and Compelled Athletes You Need to Succeed!
Concerned about your athletes' lack of commitment?
Plagued by too many athletes who are Resistant or Reluctant to buy-in to your program?
Need your athletes to better understand and apply what it truly means to be committed?
The Athlete's Commitment Manual provides a practical and proven six-week commitment training program designed specifically for athletes. Not only will the program help your athletes understand what it takes to make and keep a serious and total commitment to your training and team, it also provides them with a practical, step-by-step game plan to build and bolster their commitment.
Single copy is $29.95, 5-9 copies is $24.95 per copy, 10 or more copies is $19.95 per copy
Click Here to Order the Athlete's Commitment Manual
Athlete's Commitment Manual - Package of 10 - Save $100
A PRACTICAL AND PROVEN SYSTEM TO BUILD YOUR TEAM'S COMMITMENT
"Using the Athlete's Commitment Manual with our team has raised our awareness of how committed each player is as well as how they perceive and push each other. It gives us a common language to approach commitment issues within the team. As always, Jeff has given this program a tremendous amount of thought!"
Kevin Hambly, Stanford Head Women's Volleyball Coach
Click here to read how the Nebraska Gymnastics team used the Athlete's Commitment Manual to benefit their team.
Easy to Implement Over 6 Weeks
Like Jeff's immensely popular Team Captain's Leadership Manual, the Athlete's Commitment Manual is a highly practical tool that allows you and your athletes to customize the commitment concepts specifically to your team. The six-module system can be easily and effectively implemented over six weeks - making it the ideal program to use with your athletes.
Here's an overview of what you and your athletes will find in the Athlete's Commitment Manual:
Module 1 - Why Commitment is So Critical
The first module helps your athletes clearly define and understand what it really means to be committed. Your athletes will learn:
the 6 key components of making a Serious Commitment
the important differences between making a Superficial Statement and a Serious Commitment
what it means to make a Total Commitment to your task, training, and team
Module 2 - The Commitment Continuum™
Module Two introduces your athletes to the Commitment Continuum™ - a highly practical and powerful tool you will use throughout the program. With the help of the Commitment Continuum™ they will learn:
the seven different levels of the Commitment Continuum™
what commitment looks like in different settings including practices, fitness, and academics
how their commitment level is a critical choice they get to make on a daily basis
Module 3 - Analyzing and Improving Your Team's Commitment
The third training module has your athletes analyze your entire team's commitment to your goals, training, fitness, etc. They will learn:
why it is important to expect and demand a high level of commitment from their teammates
how to accurately assess your team's current level of commitment to your team goals
a realistic level of commitment they will need to hold teammates accountable to

Module 4 - Commitment Killers: 20 Reasons Why People are Resistant, Reluctant & Existent
Module 4 examines 20 different factors that can derail or destroy a person's commitment. Recognizing and then changing these factors will be a big key in building your athletes' commitment. They will learn:
why their negative perception of a situation can adversely impact their commitment
why a lack of understanding might be at the core of their commitment struggles
which of the 20 Commitment Killers most impacts their current commitment level
Module 5 - 20 Strategies and Solutions to Move People Up the Commitment Continuum™
In Module 5, we'll reveal 20 strategies and solutions you can use to combat the Commitment Killers and effectively move people up the Commitment Continuum™. They will learn:
a seven-step process to move themselves and teammates to higher levels of commitment
20 practical strategies to overcome the challenges that can kill their commitment
Module 6 - 10 Ways to Become Compelled
Finally, in Module 6 we go in depth into a highly desirable level of commitment called "Compelled." This special level of commitment is like long-lasting rocket fuel that can propel you and your team to great heights. Your athletes will learn:
10 ways to tap into their inner drive to create a Compelled mindset
6 ways to avoid the potential pitfalls of going overboard and becoming Obsessed
Click Here to Order the Athlete's Commitment Manual
SPECIAL PACKAGE PRICING
Because the Athlete's Commitment Manual is a complete program designed for your entire team, we make it available in packages of 10.
Athlete's Commitment Manual - Package of 10

"I am really excited about the Athlete's Commitment Manual being a part of our Sports Leadership Development Series! I've gotten so much positive feedback about how the Commitment Continuum™ has made such a big impact on athletes and teams through the years. I have put it all together into an effective, efficient, and easy to use training system that a coach can implement with his or her team. I encourage you to try it with your team to see the difference it will make."
Jeff Janssen, Author of the Athlete's Commitment Manual