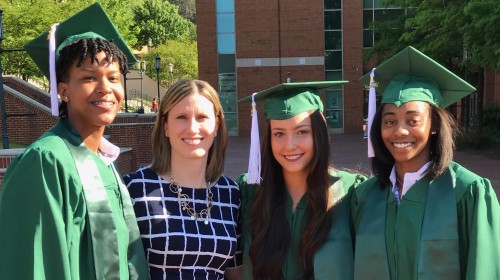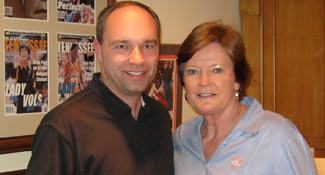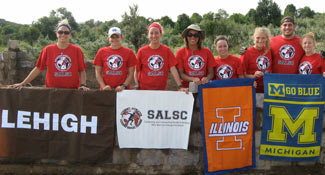 Coaches Workshops
We offer a variety of professional development workshops specifically designed for coaches and athletic department staff. These interactive programs provide coaches with a ton of tools, insightful evaluations, easy-to-use worksheets, and practical strategies that can be implemented as soon as today's practice. Our most popular topics include:
How to Develop Responsible and Respected Team Captains
Discover practical strategies for developing, selecting, and partnering with your team captains to create a strong leadership team.
Learn practical ways for helping your best athletes become your best leaders
Pinpoint the strengths and areas for improvement for your emerging and existing leaders
Learn seven ways to determine your team captains/leaders
Discover how to best partner with your leaders on a regular basis to help you co-lead the team
How to Build and Sustain a Championship Culture
Learn how to create and sustain a winning culture of commitment, responsbility and ownership on your team.
Discover the 8 Kinds of Cultures and which one is the best for your team.
Learn the 6 Key Components that all Championship Cultures have in common.
Implement the 10-Step Championship Culture Blueprint to change or upgrade your team's culture.
Championship Team Building
Learn how to build a motivated, committed, and cohesive team that is on the same page and focused on success.
Rate your team's chemistry using the Championship Team Building Evaluation
Discover how to create a culture of success with your team
Learn how to help your athletes understand, accept, and even embrace their roles
Discover how to minimize and manage conflict that can divide and destroy your team
The Seven Secrets of Successful Coaches
Discover the seven secrets that top coaches like Mike Kryzyzewski, Pat Summitt, Mike Candrea, Mary Wise, and Roy Williams to get the absolute most out of their athletes and win championships.
Learn how to create more confident and consistent athletes
Discover how to best connect and communicate with today's generation of student-athletes
Learn how to win games and championships by first winning your athletes respect and discretionary effort
How to Develop Relentless Competitors
Learn how to transform your passive and wimpy athletes into fierce and focused Competitors.
Discover 20 defining characteristics of what it means to be a true Competitor
Learn how to create your own "Competitive Cauldron" to develop and train your Competitors
Employ a 5-Phase process to teach your athletes how to compete every day on every play
In addition to the popular programs above, we also offer several practical programs on the following topics:
How to Recruit and Select the Right Athletes for Your Program

Staff Development: The 12 Essentials of Effective Assistant Coaches

The 5 Phases of Developing a Sound Coaching Philosophy

How to Build and Maintain Your Athletes' Confidence

How to Help Your Athletes Survive and Thrive Under Pressure

How to Minimize and Manage Team Conflict

How to Become a Better Communicator and Listener as a Coach

Built to Last: How to Maintain Consistent Excellence

How to Help Your Athletes Understand, Accept, and Embrace Their Roles

How to Establish Rules and Discipline for Your Team

Winning Time: How to Prepare Your Team to Peak in the Postseason

How to Keep Your Reserves/Substitutes Motivated and Contributing

Parent Trap: How to Effectively Deal with Athlete's Parents

Understanding and Coaching the Female and Male Student-athlete
Contact Us Today for More Information
For more information on our Coaches Workshops, contact us today at [email protected]