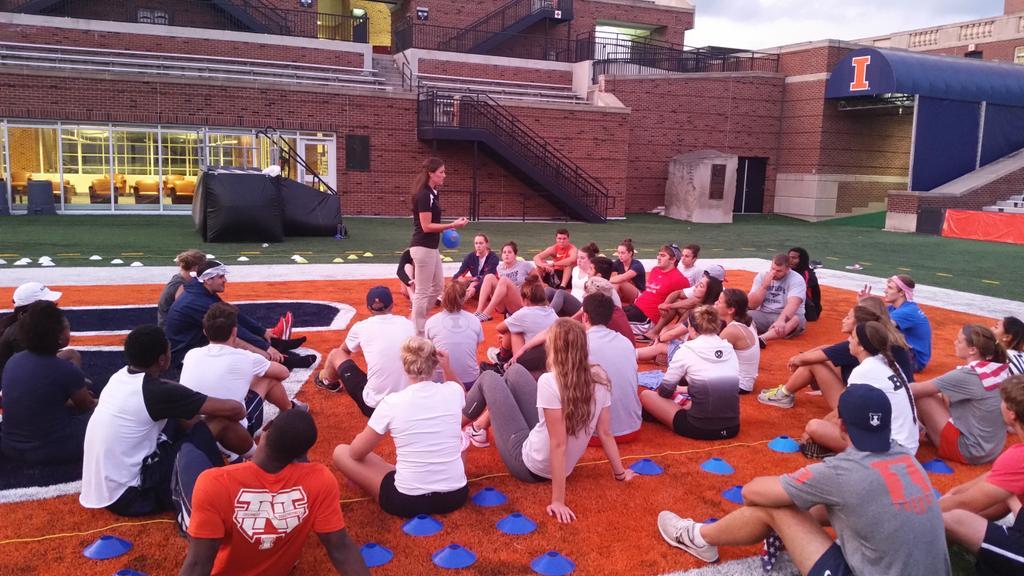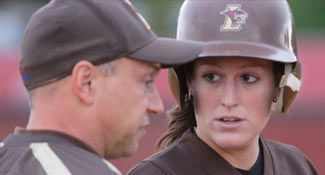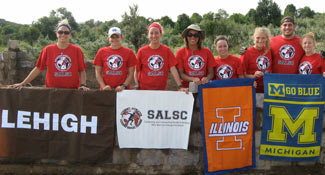 Leaders of Distinction
As the highest honor bestowed by our Leadership Academies, the following leaders have earned our prestigious Leader of Distinction status. Our Leaders of Distinction have earned the utmost respect of their teammates and coaches using our 360 Leadership Evaluation. These special leaders have our full endorsement as credible leaders.
They have gone on to become successful leaders in all walks of life including Olympic gold medalists, professional athletes in the NFL, NBA, MLB, NHL, MLS, NPF, Oscar winners, Teach for America teachers, coaches, and business and non-profit leaders. We are so proud of their commitment to be credible and caring leaders throughout their lifetimes!

A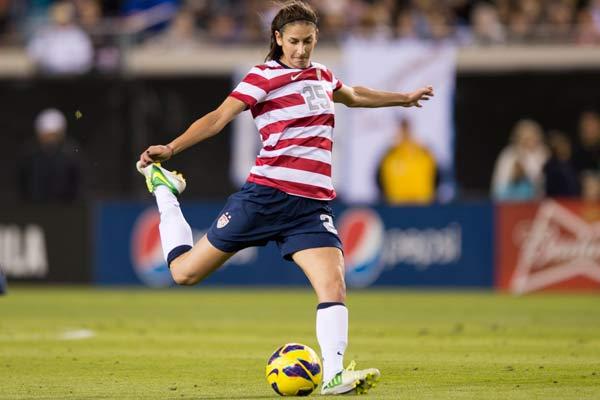 Frank Abbondanza (UNC)
Joe Abeln (Lehigh)
Christina Abruzzini (UNC)
Gina Allen (UNC)
Lindsay Allen (Michigan)
Maddie Allen (Lafayette)
Whitney Allen (UNC)
Ben Aloi (Lafayette)
Joanna Alphonso (St. Francis Xavier)
RJ Alowonle (UNC)
Joseph Alter (UNC)
Flavia Araujo (Arkansas)
Sam Austin (UNC)
Yael Averbuch (UNC)
B
Randy Babb (Notre Dame)
Dominique Babbitt (South Carolina)
Ezra Baeli-Wang (UNC)
Brock Baker (UNC)
Riley Bane (Barton)
Amanda Barnes (UNC)
Ian Barnett (Illinois)
Patrick Barrett (UNC)

Josh Bartelstein (Michigan)
Ivan Basurto (Lafayette)
Val Barthelemy (Michigan)
Colin Bates (UNC)
Emily Bausher (Lehigh)
Shannon Beamon (UNC)
Laree Beans (UNC)
Lauren Beausoleil (Lehigh)
Brian Begley (Loyola)
Molly Belcher (Lafayette)
Nicole Belfonti (George Washington)
Dylan Bell (St. Francis Xavier)
Dustin Benetti (St. Francis Xavier)
BJ Benning (Lehigh)
Shaun Bernstein (Michigan)
Barden Berry (UNC)
Courtney Biedler (Michigan)
Jenai Bilimoria (Lehigh)
Liza Blank (Lafayette)
Ashley Board (UNC)
A.J. Bogucki (UNC)
Brian Bokoski (UNC)
Caroline Boneparth (UNC)
Dylan Bosch (Michigan)
Callie Bouzane (BU)
Addie Bracy (UNC)
Katie Brooks (UNC)
Jason Brown (UNC)
Ryan Brown (Loyola)
Brandon Bryant (Lafayette)
Carl Buchanon (Michigan)
Maddie Buttinger (Notre Dame)
C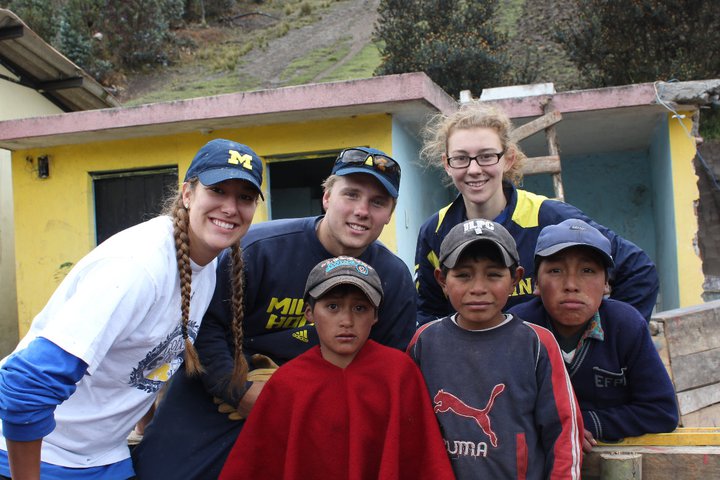 Michael Callahan (UNC)
Erin Cameron (Michigan)
Jonathan Campbell (UNC)
Schyler Campbell (St. Francis Xavier)
Michael Camper (NC State)
Erica Canas (Loyola)
Jenna Carosio (Illinois)
Kristen Carr (UNC)
Amber Carter (LSU)
Kayla Carto (George Washington)
Jacki Carty (Boston University)
Lori Chalupny (UNC)
Jackie Chang (UNC)
May-Lynne Chen-Contino (UNC)
Nathan Chiarlitti (St. Francis Xavier)
Daniel Choroser (Lafayette)
Chanell Clark (Arkansas)
Kyla Clark (Charlotte)
Michael Clarke (St. Francis Xavier)
Meghan Cobb (Michigan)
Kristyne Cole (Michigan)
Rachel Coll (BU)
Anna Conklin (South Carolina)
Kate Connolly (Colby)
Jenn Cook (UNC)
Alexandra Coppadge (UNC)
Margaret Corzel (UNC)
Madison Craft (BU)
Sydney Crane (UNC)
Ryan Creighton (UNC)
Tanner Cridland (BU)
Erin Cutrell (UNC)
D
Nicole Daniels (Arkansas)
Taylor Dale (St. Francis Xavier)
Michele Daubman (Fordham)
Illse Davids (UNC)
Rachel Dawson (UNC)
Kristen Dealy (Notre Dame)
Davis DeFontes (Fordham)
Mitch DeForest (UNC)
Teri Diamond (UNC)
Jon Dixon (Colby)
Marisa Dobbins (UNC)
Kristy Dodge (Michigan)
Julie Domina (UNC)
Gabe Donahue (Colby)
Corey Donohoe (UNC)
Jenna Downey (St. Francis Xavier)
Annie Driesbach (Michigan)
Craig Duininck (St. Francis Xavier)
Pablo Durana (UNC)
Darian Durant (UNC)
E
Katie Elander (Lafayette)
Liam Elbourne (St. Francis Xavier)
Kent Emanuel (UNC)
Anna Evans (UNC)
Morgan Evans (UNC)
Kristi Eveland (UNC)
F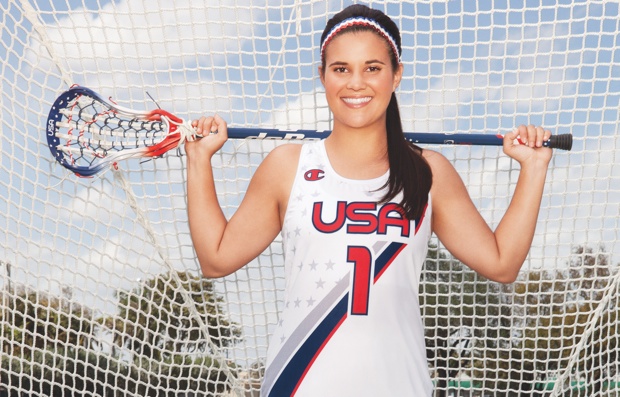 Amber Falcone (UNC)
Katelyn Falgowski (UNC)
Lianne Farber (UNC)
Kally Fayhee (Michigan)
Shinann Featherston (UNC)
Brie Felnagle (UNC)
Demetrius Ferguson (St. Francis Xavier)
Carey Fetting-Smith (UNC)
Kendall Fletcher (UNC)
Alexandra Flower (St. Francis Xavier)
Matt Ford (Lehigh)
Thomas Forese (Colby)
Melanie Forte (Holy Cross)
Danielle Forword (UNC)
Jon Fox (UNC)
Maura Fox (Holy Cross)
Sarah Frohnapfel (Lafayette)
G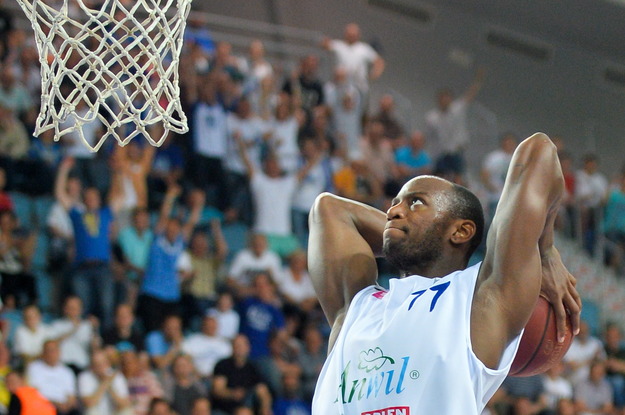 Jordan Gafa (UNC)
Paul Gallagher (Colby)
Audrey Gallien (Illinois)
Zach Gant (Lehigh)
Kendall Garden (Lehigh)
Mike Garzi (Colgate)
Mike Garzillo (Lehigh)
Alex Gianino (UNC)
Daniel Giles (UNC)
Marcus Ginyard (UNC)
Emily Glunz (UNC)
Trimane Goddard (UNC)
Annie Goessling (UNC)
Kati Goguen (Holy Cross)
Alec Golini (Lafayette)
Scott Goodwin (UNC)
Jerard Gordon (Lehigh)
Cole Grbavac (St. Francis Xavier)
Rebecca Guman (Lehigh)
Chelsea Gustafson (UNC)
H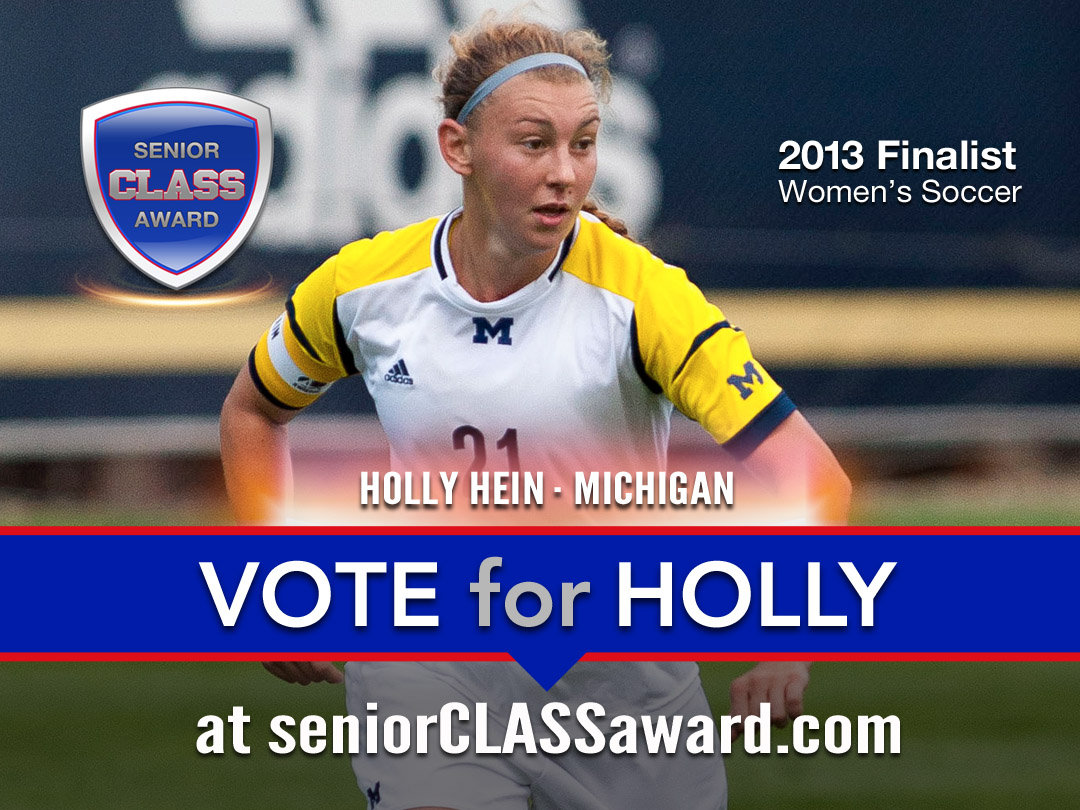 Megan Hahn (Loyola)
Sam Haines (Lafayette)
Nicole Halladay (St. Francis Xavier)
Robert Hamlin (Lehigh)
Caroline Hamann (Fordham)
Soren Hanson (Colby)
Jamie Hanssen (UNC)
Ally Hardesty (UNC)
Melissa Hardy (St. Francis Xavier)
Hanes Harris (UNC)
Annie Harrison (UNC)
Jason Hatch (St. Francis Xavier)
Shannon Hatch (St. Francis Xavier)
Ali Hawkins (UNC)
Brandi Hawkins (Lehigh)
Holly Hein (Michigan)
Nikki Helton (Barton)
Haley Hemm (UNC)
Jose Hernandez (UNC)
Mikel Hester (UNC)
Seth Hinrichs (Lafayette)
Chrissy Holm (Michigan)
Marcus Holman (UNC)
Meredith Hoover (UNC)
Jonathan Hovis (UNC)
Ashley Howard (UNC)
Eric Hsieh (UNC)
Cody Hunsicker (Lafayette)
James Hurst (UNC)
I
Michelle Ikoma (UNC)
Kenyetta Iyevbele (NC State)
J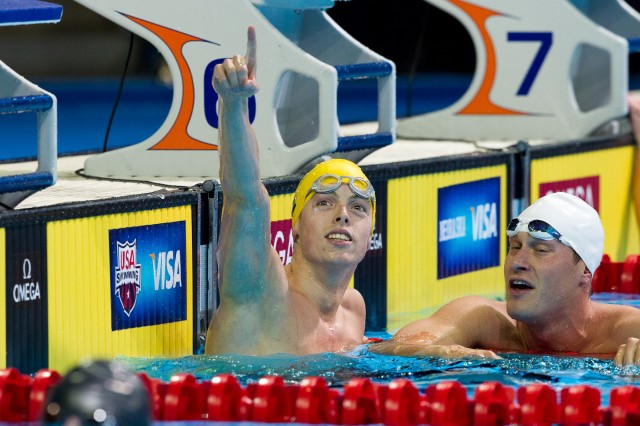 Tina Jacob (UNC)
Connor Jaeger (Michigan)
Eric Janese (Arkansas)
Zach Jarrett (Charlotte)
Krista Jasper (UNC)
Rhian Jenks (UNC)
Chris Johnson (Colgate)
Tyra Johnson (UNC)
Zoya Johnson (UNC)
Kyle Jolly (UNC)
Breana Jones (Arkansas)
Chase Jones (UNC)
K
Shawna Kelly (UNC)
Paige Kemp (Stetson)
BJ Kendrick (Charlotte)
David Kendziera (Illinois)
Corey Kent (Lehigh)
Joe Kinderwater (UNC)
Kyle Kiss (UNC)
Georgia Kloss (UNC)
Christine Knauer (UNC)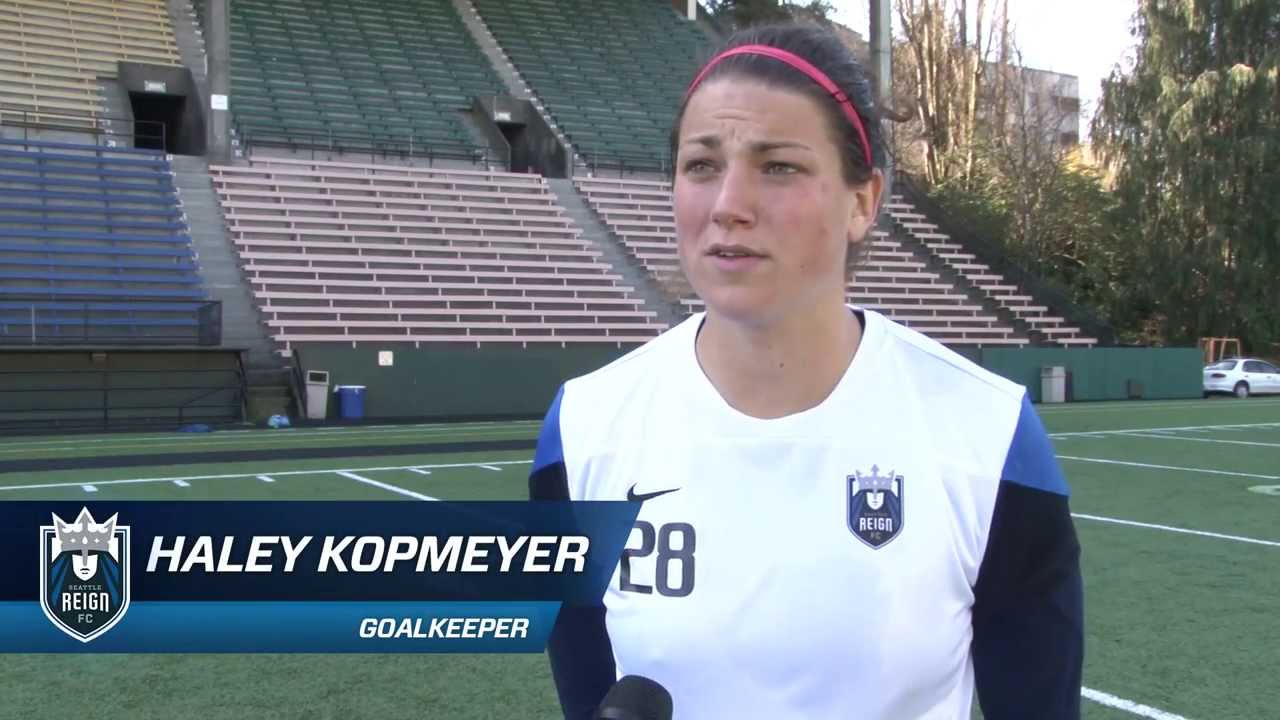 Haley Kopmeyer (Michigan)
Jeremy Kochman (Lehigh)
Danielle Kot (Illinois)
James Kugel (Lafayette)
Sarah Kuonen (UNC)
L
Allison Labeau (Lehigh)
Cameron Lao-Gosney (Lehigh)
Roman Lao-Gosney (Lehigh)
Kalena Laurent (Fordham)
Beth Lawrence (St. Francis Xavier)
Michael Lebo (Lehigh)
Iman Lee (George Washington)
Julie Leong (Fordham)
Sam Lewis (UNC)
Elizabeth Lindley (UNC)
Campbell Lipe (Lafayette)
Melissa Litschi (UNC)
Stephanie Lobb (UNC)
Jenna Long (UNC)
Nick Lovullo (Holy Cross)
Liz Lucas (Lehigh)
Shannon Lulley (Fordham)
Becky Lynch (UNC)
M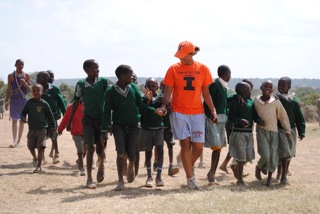 Rachael Mack (Michigan)
Murdock MacLellan (St. Francis Xavier)
Eilish MacQuarrie (St. Francis Xavier)
Meredith Magjuka (UNC)
Cece Marizu (Illinois)
Tanja Markovic (UNC)
Hana Marmura (St. Francis Xavier)
Rachel Martin (Lafayette)
Bronson Maschmeyer (St. Francis Xavier)
Aquilla Mateen (UNC)
Shannon Matthews (Notre Dame)
David McCormack (Michigan)
Nate McDonald (Lafayette)
Alanna McDonough (Colby)
Stephen McElduff (UNC)
Kelly McFarlane (UNC)
Taylor McGee (Holy Cross)
Ronnie McGill (UNC)
Ryan McGrath (Holy Cross)
Lisy McIntee (UNC)
Jake McKenna (St. Francis Xavier)
Colin McLaughlin (Colby)
Jason McLaughlin (UNC)
Hope McLemore (Arkansas)

Maureen McReynolds (Lehigh)
Blair Meiggs (UNC)
Matt Merletti (UNC)
Jimmy Messer (UNC)
Chelsea Michalek (Lehigh)
Krystin Miller (Illinois)
Chris Millman (Colby)
Jared Mintzlaff (Loyola)
Kristen Mitchell (Lehigh)
Jenna Moore (UNC)
Josh Moore (UNC)
Laura Moriarty (UNC)
Kristen Morrison (Illinois)
Jacob Moyar (Lehigh)
Ozzie Moyer (UNC)
Chris Moyse (Lafayette)
Keegan Mueller (UNC)
Maggie Mulchrone (Illinois)
Michael Munnelly (UNC)
Kaitlyn Murray (Holy Cross)
N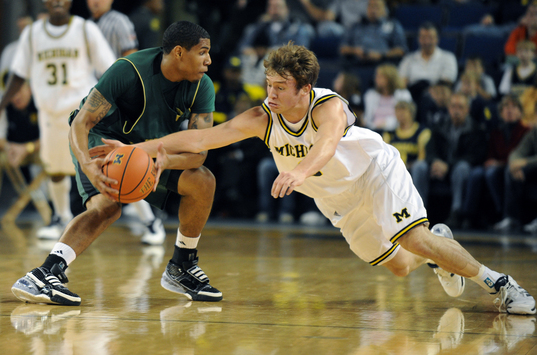 Kevin Nadeau (UNC)
Donte Nall (UNC)
Evan Newbold (Lafayette)
Ryan Newell (Colby)
Meredith Newton (UNC)
Paige Nielsen (UNC)
Christina Nguyen (UNC)
Tom Nobles (Charlotte)
Zack Novak (Michigan)
O
Nia Oden (Illinois)
Catherine O'Donnell (UNC)
Courtney O'Grady (Arkansas)
Greg Olesnycky (Loyola)
Ron Omara (St. Francis Xavier)

Heather O'Reilly (UNC)
Daniella O'Shea (Arkansas)
Nadine Otten (St. Francis Xavier)
Nick Owens (UNC)
Justin Owumi (Colby)
P/Q
Haley Pace (Charlotte)
Danielle Padovano (Fordham)
Jordan Parsons (Lafayette)
Mark Paschal (UNC)
Adam Pate (UNC)
Megan Pearson (Arkansas)
Rachel Pena (Lafayette)
Jack Perkins (Stetson)
Hayden Peters (St. Francis Xavier)
Katherine Pierce (Lehigh)
Thomas Pieroway (St. Francis Xavier)
Hollie Pinchback (Illinois)
Carly Pinkerton (Michigan)
Jaime Pisani (Arkansas)
Samuel Pompei (UNC)
Anderson Pope (UNC)
Callie Pottinger (UNC)
Austin Powell (NC State)
Kara Power (St. Francis Xavier)
Camilla Powierza (UNC)
Isaac Presson (UNC)
Elizabeth Provost (Holy Cross)
R
Ryan Ramsey (UNC)
Devin Randall (Arkansas)
Will Randolph (UNC)
Angus Rawling (St. Francis Xavier)
Katie Rechsteiner (UNC)
Cara Reitz (Michigan)
Karley Rempel (UNC)
Chris Reynolds (George Washington)
Garrett Reynolds (UNC)
Kacy Rhyne (UNC)
Doug Ridyard (Lehigh)
Mark Rizzo (UNC)
Christine Robella (UNC)
Anna Roberts (UNC)
Ariel Roberts (UNC)
Anna Rodenbough (UNC)
Jarrett Rodrigues (UNC)
Jenna Rodrigues (UNC)
Laura Rowan (Lafayette)
Natalie Roy (Colby)
Chris Ruhl (Lehigh)
Jenn Russell (UNC)
Jenny Ryan (Michigan)
S
Andy Sajevic (UNC)
Genny Salvatore (Arkansas)
Jesse Sanchez (Lehigh)
Jennifer Sawicki (UNC)
Molly Schaefer (Michigan)
Ginette Schapira (Lehigh)
Alice Schmidt (UNC)
Chloe Schmidt (South Carolina)
Jordyn Schnabl (UNC)
Rachel Schneider (UNC)
Bryce Scott (Lafayette)
Chris Shaffer (George Washington)
Emma Shaw (UNC)
Tate Sherman (NC State)
Anna Sieloff (UNC)
Zoe Skinner (UNC)
Miranda Skurla (Lafayette)
Rob Slaney (St. Francis Xavier)
Thomas Slattery (Fordham)
Adam Smith (UNC)
Austin Smith (UNC)
Claire Smith (UNC)
Haley Smith (LSU)
Tori Smith (Lafayette)
Becky Smock (UNC)
Abe Souza (Illinois)
Alex Spaulding (Michigan)
Cory Spera (Lafayette)
Adriann Spinks (UNC)
Clare Stachel (Michigan)
Bryan Steed (UNC)
Morgan Stengel (UNC)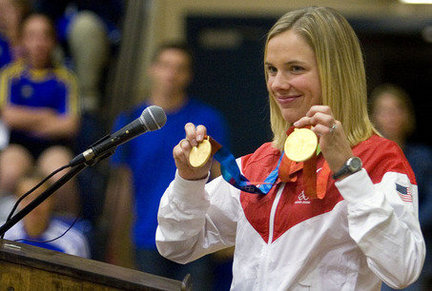 Lindsey Stover (UNC)
Matt Staubi (Loyola)
Zach Strand (Colorado)
Gavin Studner (Lafayette)
Megan Sullivan (Notre Dame)
Kendall Surhoff (UNC)
Rob Swendiman (UNC)
T
Donald Tabor (St. Francis Xavier)
Lindsay Tarpley (UNC)
Chelsea Tatlow (Arkansas)
Kelly Taylor (UNC)
Kristen Taylor (UNC)
Martha Thomas (Charlotte)
Alexandra Thomason (Michigan)
Joanna Thomson (NC State)
Hannah Thurman (UNC)
Katrina Tsang (UNC)
Courtney Turco (UNC)
Morgan Turner (Michigan)
Jordan Tyrrell (St. Francis Xavier)
U/V
Kirk Urso (UNC)
V
Brandon Vogler (Charlotte)
W
Luke Waechter (Charlotte)
Elly Wagner (UNC)
Jane Wallis (George Washington)
Ashley Walsh (Colgate)
Brittany Walsh (UNC)
Mike Walter (Holy Cross)
Adam Warren (UNC)
Hilary Weaver (Lehigh)
Matt Weaver (Lehigh)
Dave Werry (UNC)
Kelli Wheeler (UNC)
Travis Wherry (UNC)

Ana White (Lafayette)
Justin White (Lehigh)
Kacey White (UNC)
Nick Whiteman (Lafayette)
Laurel Whitney (Colby)
Jessica Widdmann (Fordham)
Roman Willets (Michigan)
Corrine Williams (Boston University)
Matt Williams (UNC)
Kaitlin Williamson (UNC)
Kendal Winston (Arkansas)
Zach Winthrop (Lafayette)
Emily Wold (UNC)
Katie Wood (UNC)
Thomas Wood (UNC)
Kelly Woodruff (UNC)
Patrick Woodruff (UNC)
Kylee Wooten (UNC)
Kara Wright (UNC)
Katie Wright (UNC)
Merissa Wright (Fordham)
Robert Wurtz (Fordham)
X/Y
Courtney Yaeger (Illinois)
Julie Yates (UNC)
Brittany Younan (Boston University)
Z
Shelina Zadorsky (Michigan)
Betsy Zander (George Washington)
Henry Zaytoun (UNC)
Nikolas Zogaj (Arkansas)
Shannon Zoldy (Lafayette)
David Zolno (UNC)
Danielle Zymkowitz (Illinois)