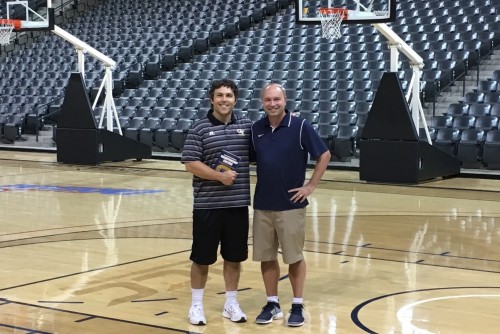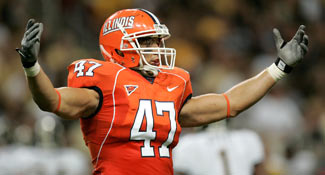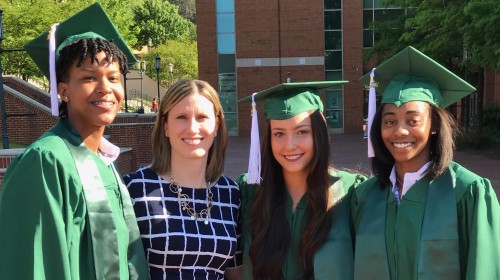 Inside a Championship Culture: Zappos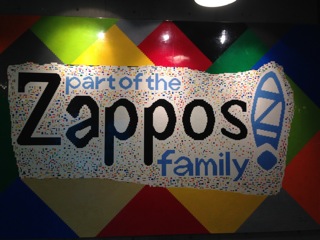 by Jeff Janssen, Janssen Sports Leadership Center
What can you as a coach, captain, or athletic director learn about building a Championship Culture from an online shoe retailer?
One visit to Zappos world headquarters in Las Vegas will quickly show you that Championship Cultures make a HUGE difference to a team's success and satisfaction - no matter what their area of performance might be.
I did a lot of reading and online research of Zappos' world-class culture in preparing to write our How to Build and Sustain a Championship Culture book, but it is so much better to experience the culture in person. So, being out in Las Vegas to speak for the National Fastpitch Coaches Association Convention, I arranged a tour to get a behind-the-scenes view of what makes Zappos' culture so special.
Here are the 10 lessons I learned from my enlightening visit to Zappos as well as 10 practical takeaways on how you can apply each strategy to your team, school, or organization.
1. Developing a Winning Culture is Zappos' #1 Priority
Founder and CEO Tony Hsieh readily admits that developing a winning culture was his #1 business strategy in launching Zappos. Culture is THE core driver of the business and the company's #1 differentiating factor. Rather than viewing themselves as an online shoe company, Zappos' primary mission is to develop and sustain a culture that consistently "delivers happiness" to its customers, employees, and vendors.
Hsieh says, "I hope that Zappos can inspire other businesses to adopt happiness as a business model—letting happy customers and happy employees drive long-term profits and growth. Ultimately, it's all about delivering happiness." Hsieh began the company by consciously creating a winning culture that would be the foundation of the company's success and significance for decades.
Coach's Takeaway
Because your team's culture impacts the success, satisfaction, and health of your program - as well as your sanity and ultimately job security - it must be a priority for you. Rather than merely hoping you have a positive and productive culture, invest the time to create, cultivate, and care for the kind of culture you want and need to be successful. Don't just leave it to chance. Along with finding and developing talent, make culture a priority in your program.
2. Establish and Emphasize Your Core Values
A key way to develop a winning culture is to develop a set of Core Values for your program. Core Values are the unshakeable, bedrock principles that your program believes are foundational to its success. They are what your program values and stands for - no matter what the situation or what your win/loss record might be at the time. These nonnegotiable, sacred values define the essence of your program and are expected to be shared by everyone because they are so central to what your program is all about.
To help discover and establish the Core Values at Zappos, Hsieh involved his people and asked them to identify the characteristics of the best employees. Thirty-seven characteristics came up that were distilled down to these 10 Core Values:
1. Deliver WOW through service
2. Embrace and drive change
3. Create fun and a little weirdness
4. Be adventurous. Creative and open-minded
5. Pursue growth and learning
6. Build open and honest relationships with communication
7. Build a positive team and family spirit
8. Do more with less
9. Be passionate and determined
10. Be humble
These 10 Core Values are the foundation upon which Zappos recruits, hires, evaluates, recognizes, promotes, and fires employees. Hsieh says, "Ideally, we want all 10 Core Values to be reflected in everything we do, including how we interact with each other, how we interact with our customers, and how we interact with our vendors and business partners."
Coach's Takeaway
Invest the time to establish and emphasize your program's critical Core Values. Similar to Zappos, you can have your athletes and staff analyze how your program's best leaders and teammates act and carry themselves on a regular basis to help identify your Core Values. Once you have your Core Values in place, make sure that everything you do is in full alignment with them.
3. Evaluate Performance and Living the Culture
Zappos managers and employees are evaluated on a variety of levels but one of the most important is how well they live Zappos' culture. At some companies, as long as a person meets their numbers, they don't care if they are a world-class jerk who makes everyone else's life miserable. Unfortunately, this is also true of some sports teams when they tolerate the bad attitude and behavior of a selfish superstar.
Not at Zappos - they want people who best embody their Core Values. "50 percent of an employee's evaluation was based on the Zappos 10 Core Values. That evaluation process emphasized how much an employee contributed to each of the key drivers of the Zappos culture. From the beginning of their employment, Zapponians were informed that the embodiment of the Zappos values would be a key indicator of success in the company," writes Joseph Michelli, author of The Zappos Experience.
Coach's Takeaway
North Carolina women's soccer coach Anson Dorrance has players rate each other on how well they live the team's Core Values as I detail in our How to Build and Sustain a Championship Culture book. UNC women's soccer players evaluate each other on the team's 12 Core Values using a one to five Likert scale in an effort to provide each other with helpful feedback on how well they live the Vision, Values, and Standards of their Championship Culture.
Dorrance says, "We have 12 Core Values that the athletes measure themselves against and measure each other against. And this is really, really critical. I can certainly be fleeced by a wonderful actress and I think a lot of coaches can be fleeced. But you know what? You can't fleece your teammates. And the nice thing about this Core Values Evaluation is that these are your teammates evaluating you in 12 areas that are critical for your human development, which also, believe it or not, has a bearing on your athletic development. So I think that is a wonderful measuring system but also a system to help kids be accountable."
4. $50 Monthly Bonus to Acknowledge Great Teammates
To recognize and reward great teammates, Zappos allows each employee to award another employee with a $50 bonus on a monthly basis. Each month, Zapponians, as they call themselves, can acknowledge a co-worker by adding an extra $50 to the co-worker's paycheck. The $50 bonus could be for helping out on an important project or turning in a report early. Whatever the reason, employees have a telling and tangible way of acknowledging their teammates who live the culture and make Zappos a great place to work.
Coach's Takeaway
Obviously, I realize that most of you either don't or can't have a $50 bonus budget per athlete per month, unless you are with a professional team. However, you can still provide simple ways to recognize and reward great teammates on a regular basis. One of the ideas I discuss in our Championship Team Building book is the Glue Award. The Glue Award can go to the person who does the best job of helping the team stick together and is the team's "Glue Guy or Gal" for that particular month. A small, $1 glue stick can symbolize this award and won't bust your budget.
5. It Pays to Eliminate Those Who Don't Fit
One of the most unique things Zappos does is pay people to leave who do not feel they are a good fit with the culture. Zappos actually now pays people $4,000 to leave if they feel there is a mismatch between the company's Vision, Values, and Standards and the person's Vision, Values, and Standards. After going through four weeks of training, they are still willing to pay a person $4,000 to walk away before starting the job if the person feels they are not a good fit with the culture. Zappos believes it is a much better investment to pay someone who is not a good fit $4,000 to walk away, than to bring in the person and have them negatively impact the culture.
Coach's Takeaway
Don't you wish you had a special fund to pay some athletes (and sometimes staff) to leave if they clearly are not a good fit with your program?!?
The bottom line is that people who are not a good fit can be very costly to your program. They cost your program time, energy, grief, frustration, and worst of all, can kill your culture. If Resistant or Reluctant people aren't on board with what you are doing and where your team wants to go, it is often better to eliminate them from your team than to have them stick around and poison your program and culture.
5 More Culture Building Strategies and Takeaways
For 5 more practical and proven strategies and takeaways you can use to build a Championship Culture with your team, our Championship Coaches Network members can click here.
For more info on Zappos and building a Championship Culture, check out the books below: