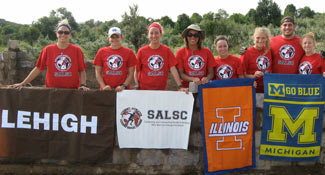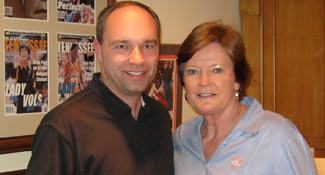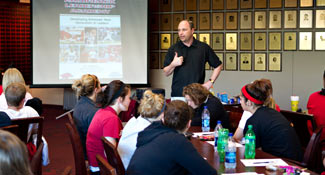 Inside a Championship Culture: The Ron Clark Academy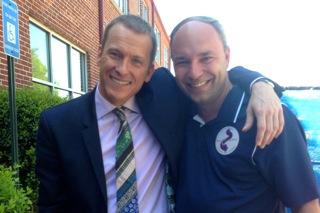 by Jeff Janssen, Janssen Sports Leadership Center
We learn a ton about winning and success from the amazing college sports teams we get to work with on a regular basis. However, I also love to take field trips to other high-performance environments like businesses, schools, non-profit organizations, historic battlefields, etc. to see what world-class leaders, cultures, and commitment look like in action outside the sports world.
By traveling to the locations and immersing myself in their cultures, I get a chance to experience them first-hand, learn from their amazing leaders, see, hear, and feel what makes them special, and ask about the impact their cultures have on their people and those they serve.
By far one of my best field trips has been to Atlanta to visit the Ron Clark Academy (RCA)! Some of you may be familiar with this extraordinary educator from the movie The Ron Clark Story. Or you may have read his books: The Essential 55, The Excellent 11, or The End of Molasses Classes - all which I highly recommend. An outstanding and inspiring leader and world-class culture builder, Clark has truly transformed education and has set an exemplary standard for what excellence in teaching looks like.
When it comes to motivating kids, creating commitment, and building a Championship Culture, Clark has much to teach educators, coaches, business leaders, and captains alike. Here are just some of the things I learned from my Ron Clark Academy field trip using our 6 Key Components of Building a Championship Culture model found in our new How to Build and Sustain a Championship Culture book.
1. CREDIBLE LEADERS
Championship Cultures are led by credible, caring, and competent leaders. Clark and fellow Disney Teacher of the Year Kim Beardon are definitely all that and then some. As the Pied Pipers of the school, they clearly set the tone with their palpable and infectious passion, energy, and enthusiasm for teaching and children.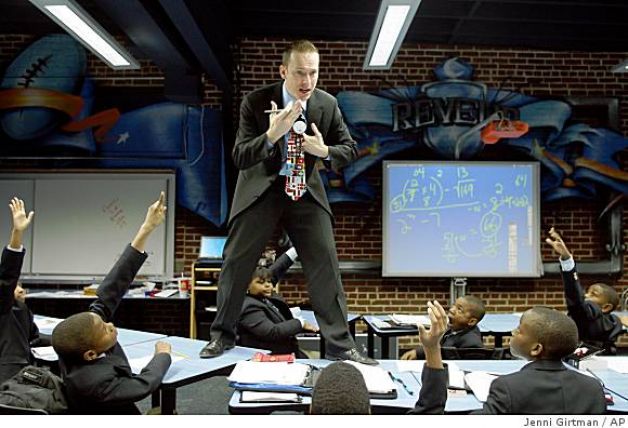 The highlight of the trip was the chance to observe Clark teach. Watching him command the classroom was both an enlightening and moving experience. After stepping through a magical opening bookcase that also serves as the classroom door, I walked in to his wondrous classroom. It looked more like a wizard's laboratory than the basic and oftentimes boring classrooms I sat in as a child.
As I entered, I saw an animated man dressed in a suit and colorful tie dancing on top of desks as he passionately taught the lesson with Katy Perry's high-energy Roar song blaring in the background. The room was rocking! Teacher, students, and guests alike!
"When I teach children, I put my whole soul into it. I know I have a short time to make an impact that will last a lifetime, and I don't want to waste one second."
Clearly Clark was a compelled man who loved both teaching and his enrapt students. "When I teach children, I put my whole soul into it. I know I have a short time to make an impact that will last a lifetime, and I don't want to waste one second," he says in The End of Molasses Classes.
Most impressive, Clark had a segment where he taught sheerly through non-verbals as he helped the class solve algebra equations on the board. He looked half like a traffic conductor and half like a basketball referee as he demonstratively pointed and motioned and praised and redirected his class as they fully engaged in this innovative teaching session. The kids were absolutely locked in despite Clark not even uttering a word. The field trip was worth it alone just to see Clark teach.
Not only is he a respected and compelling leader in the classroom, his outside the box and "on the desk" methods have revolutionized teaching on a national and international scale.
2. CLEAR AND COMPELLING VISION
Championship Cultures are guided by a clear and inspiring vision. At our first introductory meeting of the day, Clark stated his and his school's Clear and Compelling Vision. "I'm on a mission to change education," Clark enthusiastically gushed. "I wanted to invite the best 10 teachers in the country and put them in one school. Then bring in other teachers who are interested in seeing what excellence in teaching looks like." Clark has created not only a top-notch school but has a program where teachers from around the world can come in and learn from him and his other national award-winning teachers. Click here for info on RCA visits.
3. CORE VALUES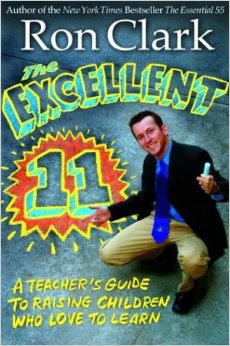 Like all great cultures, RCA has a set of Core Values that guide the expected attitudes and actions of their students and staff. Rather than just a nice set of words on paper, these Core Values form the heart of what RCA is all about. They include the 11 listed below:
Enthusiasm
Adventure
Creativity
Reflection
Balance
Compassion
Confidence
Humor
Common Sense
Appreciation
Resilience
RCA's Core Values are best articulated in Ron Clark's book, The Excellent 11. So rather than going into detail on each one of them since Clark does a much better job of it in his book, I will refer you to the book for more info.
For more info on the Ron Clark Academy and their Houses, Point System, and high Standards of Behavior, our Championship Coaches Network members can click here to read Part 2 of this article.