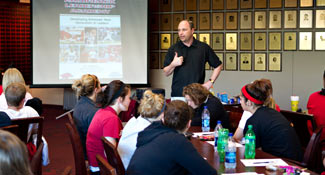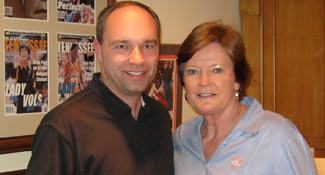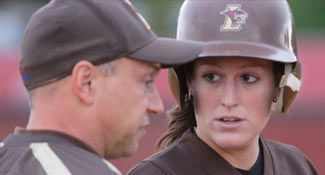 6 Leadership Lessons from the George Washington Leadership Academy
by Becky Bedics, Ed.D., Director of the George Washington Student-Athlete Leadership Academy
The George Washington Student-Athlete Leadership Academy has been a very popular program among GW student-athletes and coaches. Under the guidance of Patrick Nero, Director of Athletics and Recreation, GWU has undertaken a significant evolution of the athletic department culture over the past few years. Always an excellent academic destination for the nation's top students, GW's student-athletes, coaches and athletics administrators have recommitted to developing leaders at every level and are doing so via creative and consistent strategies. 


Here are the top 6 Leadership Lessons from the George Washington University Student-Athlete Leadership Academy. 



1. Emphasize Ownership
Some of the collegiate student-athletes I talk with (across divisions and sports) feel so much is out of their control; including their time, what and how they eat, and how they spend their "off the field" hours. Several Colonial coaches emphasize pride in wearing the buff and blue and ownership of their GW experience. This helps encourage student-athletes to recognize what they do control, and increase their engagement when things get tougher.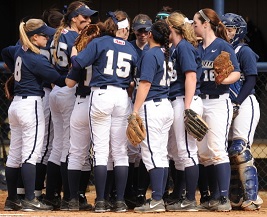 Colonial softball coach Stacey Schramm took her team on a big hike at the start of the school year, ending with a catered dinner in centerfield of their home field at The Vern, in celebration of their "first family dinner at home," cementing ownership of their field. In the second year of their program, GW Sailing coach John Pearce emphasizes ownership from the first practice as one of the team's core values in an effort to set the tone for a vibrant and engaged team.
Coach Schramm describes taking ownership early in this way, "GW Softball is a team-first organization. Our team understands this and has bought in - everyone is encouraged to be a leader in one way or another and no one needs to defer based on their role or graduating year. We have had sophomore captains, walk-on captains, reserve captains, etc. I think the willingness of the coaching staff to seek leadership in all different personalities, etc. has allowed players to flourish in leadership roles as well as respect the leadership of all others within the program. We have eight freshmen this year and they are treated and respected (naturally) by everyone in the program as integral leaders and integral pieces to our puzzle." This leads us to our next point: 


2. Prevent a "Leadership Void" Between Classes
One of the most challenging things I hear from coaches is "There is no leadership in our Sophomore (or Junior or Senior) class. It is challenging because unless you are new to the team, these student-athletes have been available to train and coach their leadership skills their entire collegiate athletic career.
George Washin
gton coaches take an intentional approach to building leaders on their teams longitudinally and creating what we at the Janssen Sports Leadership Center call a "Leadership Depth Chart" to build consistent leadership across the classes.
Terry Weir, coach of the Men's and Women's Cross Country, teams conducts one-on-one discussions with each student-athlete regarding how they can each make an impact and helps them find opportunities to lead from any position in the lineup, or any class. He also encourages the younger leaders on the team to "help out" veteran leaders when possible so that "by the time they are veterans themselves, they are even better at it."
Women's Lacrosse coach Tara Hannaford and Women's Rowing coach Eric Carcich each make a point to hold meetings with their student-athletes by class on a regular basis to discuss their different roles on the team. Each class may be at a different "place" at any given time, so meeting with each group really enhances their "global" perspective. They also take this opportunity to discuss the impact that each class has on the team as a whole. By starting leadership discussions early in the student-athlete's collegiate career, there is time to view and guide their leadership style. 



3. Make Competition an Everyday Occurrence
Several coaches incorporate healthy "challenges" and opportunities to put their student-athletes in competitive situations into practice, either with themselves or with each other.
Women's Gymnastics coach Margie Cunningham incorporates daily individual challenges into practice whereby a student-athlete is pulled from warm-ups and given a challenge to complete with her teammates cheering her on. This puts her in a position where she has to perform under pressure, as well as promotes an energy-boost for the team as they begin their daily practice.
Mark Davis (Men's Rowing coach) and his staff not only meet with their freshmen on an individual basis, they are each provided with personal "challenges" to meet by the next session. Coach Tara Hannaford (Women's Lacrosse) assigns a player to the Buff or Blue team when they arrive on campus as freshmen, and they remain on that team their entire Colonial career. She and her staff sponsor different competitions in practice, some lacrosse-related, some not, throughout the year. Coach Hannaford has seen these types of activities help her team bond and engages the team.
Our Championship Coaches Network members can click here to discover three more Leadership Lessons from the George Washington Leadership Academy.