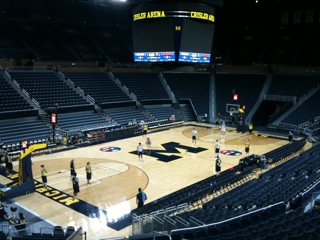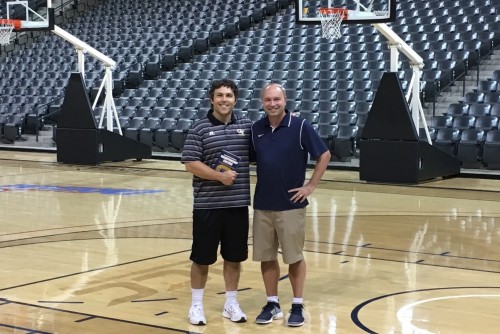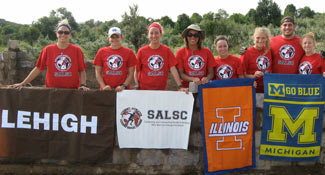 4 Leadership Lessons from UConn Women's Basketball and Geno Auriemma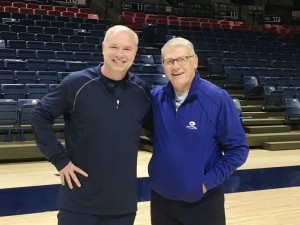 What makes UConn women's basketball so special?
One of the best parts of my job is the opportunity to learn from and work with the absolute best of the best.
With a mind-blowing 11 National Championships and 22 Final Fours, UConn women's basketball and Coach Geno Auriemma have been a dominant force in women's college basketball for essentially the last 30 years.
Coach Auriemma says, "What those 11 National Championships mean to me is how many great players I've had the opportunity to coach, how many great people have come through our program."
Of course recruiting and developing highly-talented athletes is a big part of their success – but there is a whole lot more to it than that. Coach Auriemma doesn't just roll the ball out and tell his athletes to play.
He meticulously teaches them the game.
He coaches them on how to compete.
He trains and ingrains in them how to win against the very best.
UConn teams have always played with a competitive edge, a toughness, an intensity, a confidence, and a swagger that starts with their coach, is mirrored by their players, and makes the Huskies nearly impossible to beat.
Here are 4 keys to UConn's championship-level success that you can use to build your program.
1. Championship Culture and Standards
UConn operates at a Championship Standard in everything they do.
Whether it's in practices, the weight room, conditioning, or the classroom, UConn sets and sustains Championship Standards for how they operate.
The details matter.
The focus matters.
The intensity matters.
The execution matters.
UConn realizes they must continually bring it at a high level because everyone else is gunning for them. The coaches and staff demand a high standard from the players – and the players demand that of each other.
"The best don't just practice until they get it right, they practice so much it's impossible for them to get it wrong."
COACH AURIEMMA
2. Player Leadership Makes a Huge Difference
Coach Auriemma recruits the best athletes but he also says that leadership within the team makes a huge difference.
"The years when we've had great player leadership makes it so much better for us as coaches," Coach Auriemma says.
It makes his and his staff's job so much easier when players step up and hold their teammates accountable rather than waiting for the coaches to do it.
The championship seasons had players who stepped up and led the team as much as the coaches.
3. An Unwavering Commitment to Help Players Become Their Best
Coach Auriemma's primary goal and commitment is to help each of his players achieve their potential.
He says, "I feel like I have failed as a coach if I don't help each player achieve her full potential."
Players come to UConn because they know they will be challenged to get every ounce of talent out of them – both on and off the court. This commitment to excellence is what makes them highly-coveted for the WNBA, USA Basketball, and professional careers in the business world.
"I'm a hardass, but we wouldn't have had all the accomplishments we have as a basketball program if that's all I was. Players would have stopped listening to me, and I would have been run out of coaching if that's all I was. So I think we win because I demand sometimes more than they can give. But I don't know what that is until I find out you can't give it."
COACH AURIEMMA
4. Tradition Never Graduates: Continued Loyalty and Connection
Diana Taurasi, Sue Bird, Rebecca Lobo, Kara Wolters, Maya Moore, Swin Cash, Breanna Stewart... and many others – the list of UConn greats is a Who's Who of Women's Basketball.
These elite players set the standard and stay connected with the program. Their high-level accomplishments not only inspire the current team – but they also hold them accountable to keep the championship tradition going. Current UConn players know they have a Championship Standard to live up to and don't want to let the past players down – let alone their current teammates and coaching staff.
"With the absence of pressure, it's hard to do great things."
COACH AURIEMMA
Why are the past players still so connected with the program? Past great Kara Wolters said it is because Coach Auriemma is so loyal to them. He continually looks to help them in their professional careers and stays connected with them for life even after they've graduated.
"He's incredibly caring and he's incredibly loyal. He loves his players and that is why they're so loyal to him," says Rebecca Lobo.
SUMMARY
I hope you enjoyed this sneak peak into what makes UConn women's basketball and Coach Geno Auriemma so special! (special thanks to Coach Hudy for the opportunity)
The Huskies not only know what it takes to be successful, they do it on a regular basis and hold each other accountable to Championship Standards.
For more info on how to build a Championship Culture, be sure to check out our book How to Build and Sustain a Championship Culture.