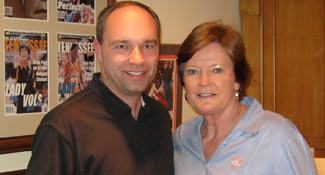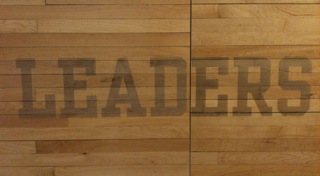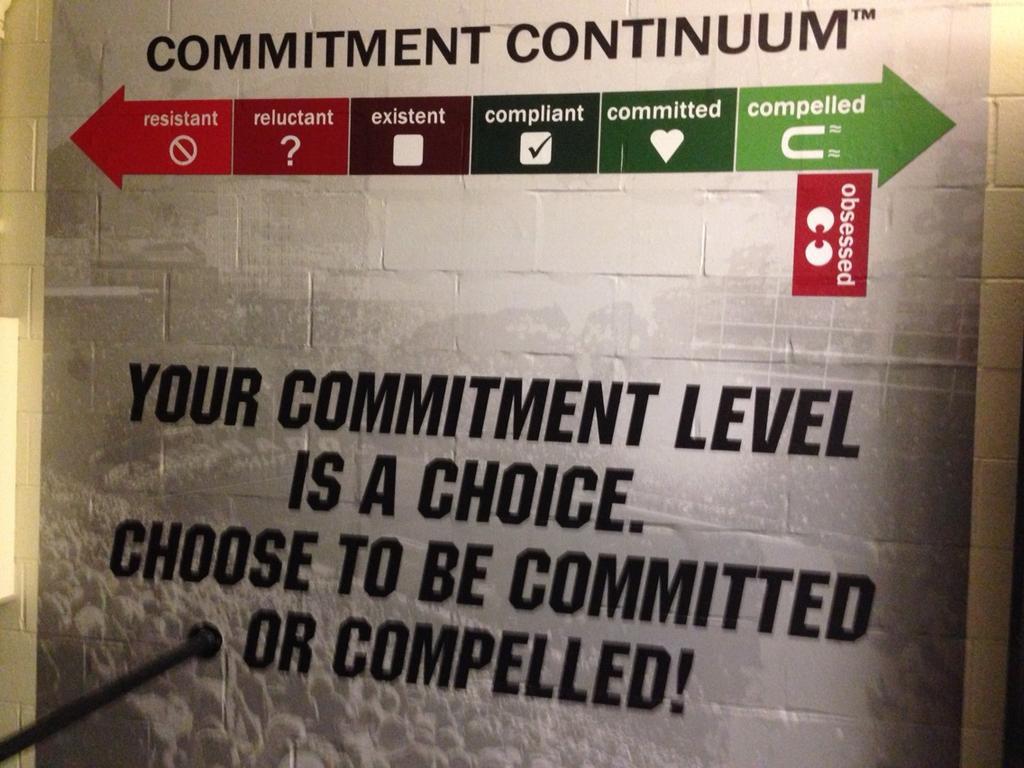 10 Ways to Be a Most Valuable Teammate (MVT)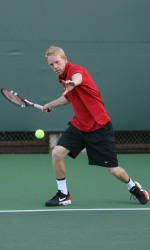 Everyone is familiar with the Most Valuable Player (MVP) award and undoubtedly this person plays a key role in your team's success. Yet there is an equally valuable, though often overlooked person, or group of people, who make significant, behind the scenes contributions to your team's success, culture, and chemistry called MVTs – Most Valuable Teammates.
While not everyone has the physical talent to be the team's traditional MVP, everyone has the opportunity to be the team's MVT. Let's look at 10 MVT attitudes and actions that everyone on your team can (and should) demonstrate to help build a Championship Culture within your program.
Most Valuable Teammates:
1. Demonstrate a "Team 1st" Mentality
The first ingredient of being a MVT is having a "Team 1st" mentality. MVTs understand it is not all about them – their stats, their playing time, their individual goals, their recognition, etc. Rather than only considering how something impacts them individually, they consider how it affects the entire team. MVTs are able to see things from a WE perspective and not a ME perspective and take pride in being a part of something bigger than themselves. They willingly make personal sacrifices to benefit the entire team.
2. Know, own, embrace, and execute their role
MVTs fully understand, take pride in, and fulfill their roles. Whether the role is glamorous or thankless, each person plays an important role in your team's success. Some roles obviously get more attention and praise from fans and the media, but all are significant. It doesn't matter if the person is the bullpen catcher, the special teams player, libero, or backup goalkeeper, MVTs clearly know their role, fully own and embrace it, take pride in playing it well, and consistently and reliably execute it to the best of their ability.
3. Think and act on: "How can I Best Help/Contribute?"
MVTs continually look for ways they can help and contribute to the team. They adopt and apply the motto: "Ask not what your team can do for you, ask instead, what can you do for your team?" MVTs are the first to grab the gear and equipment off the bus, sweep the floor, rake the field, take the water to the team during breaks, etc. Rather than just looking out for themselves, they continually look for and act upon ways they can help and contribute to the team.
4. Connect with and care about their teammates
MVTs prioritize relationships. They consciously connect with their teammates on a consistent basis and get to know each of them as individuals. They truly care about their teammates as people (not just as athletes) with goals and interests that transcend sport. MVTs invest the time to build strong relationships with their teammates and want what's best for them on and off the playing fields. These strong relationships forge a bond of trust that encourages people to play for each other and not just themselves.
5. Exude positivity
MVTs bring a palpable positive energy to the team. You can feel their excitement and enthusiasm for the game and the opportunity to be around their teammates and coaches. MVTs are quick to compliment their coaches and teammates when they succeed and offer a supportive word or shoulder to cry on when they struggle. They see the goodness in others, the humor in tough situations, and the opportunities amidst the struggles. MVTs are fun and uplifting to be around as they encourage others to be the best version of themselves.
6. Push their teammates
Bringing out the best in others isn't all just sunshine and smiles. MVTs also push their teammates to reach their full potential. Rather than going easy on them, MVTs expect and demand a high standard from their teammates. They challenge them in drills and relentlessly compete with them for starting positions and playing time because they know that a rising tide lifts all boats. Therefore, MVTs refuse to let themselves or teammates take plays off, skip reps in the weight room, or cut corners in conditioning. MVTs push their teammates to bring it every day so games seem easier than practices.
7. Celebrate their teammate's successes
The true hallmark of MVTs is their selfless ability to be as happy about a teammate's success as they are their own. Rather than selfishly hoping teammates fail or get injured, MVTs sincerely want teammates to succeed, even if it means less playing time or attention for themselves. MVTs are secure in themselves enough to celebrate their teammates' successes. They realize that someone else's success doesn't diminish their own but adds to the group's success and should rightfully be acknowledged.
8. Hold themselves and teammates accountable
MVTs also realize they must hold themselves and teammates accountable to the standards of the team. MVTs not only embrace the team's standards, they also have the courage and conviction to enforce them with their teammates. They realize that accepting unacceptable behavior, tolerating intolerable attitudes, and looking the other way when inappropriate actions occur ultimately destroys the team from within. As great teammates, MVTs care enough to confront the callous and careless behavior of their teammates to uphold the team's standards.
9. Have their teammates' backs
MVTs have their teammates' backs. They are there for them through thick and thin and absolutely refuse to let them down. If a teammate is in a tough situation, they will do whatever they ethically can to help him/her out. Further, MVTs demonstrate a fierce loyalty for their teammates and will defend them if they are attacked externally or internally. This means they don't trash their teammates or allow others to gossip about them. MVTs have a sacred bond and brotherhood/sisterhood with their teammates and they refuse to let them down.
10. Dependably deliver results
Last but certainly not least, MVTs dependably deliver results for the team. Come hell or high water, MVTs will move heaven and earth to get the job done because they know their teammates depend on them. They train with quality, execute the game plan, make effective adjustments when necessary, and compete relentlessly until the job gets done. MVTs refuse to lose and don't offer nor tolerate excuses from themselves or others for failure. No matter what the score or situation, they can be counted on to give their best to come through for the team.
MVTs are obviously super special people who make SIGNIFICANT CONTRIBUTIONS to your team. As you can see, what MVTs do for your team is just as valuable as the MVP.
Who are your team's Most Valuable Teammates?
How important is their contribution to your team's chemistry, culture, and success?
Have you thanked them recently for what they bring to your team?
Acknowledge and Appreciate Your Most Valuable Teammates
Rather than only awarding the traditional MVP honor, I am calling on coaches and captains to also acknowledge your team's MVTs. Not only does it rightfully reward those who are terrific teammates, it sends an important message to the rest of the program that being a great teammate is an essential role to your program's success – and a critical one that everyone can and should play. Using the hastag #MVT, I encourage you to appreciate your past and present MVTs on social media. I'll be acknowledging and appreciating my Top 10 MVTs listed below:
Kirk Urso – North Carolina men's soccer
CeCe Marizu – Illinois women's swimming
Jeff Zeller – Stanford men's tennis
Twila Kaufman – Arizona women's soccer
Katie Brooks – North Carolina women's soccer
Haley Smith – LSU volleyball
Jordan Morgan and Josh Bartlestein - Michigan men's basketball
Zoe Skinner – North Carolina women's lacrosse
Megan Pearson - Arkansas softball
Julie Domina – Janssen Sports Leadership Center
Thanks MVTs! We appreciate you and everything you selflessly do for the TEAM!