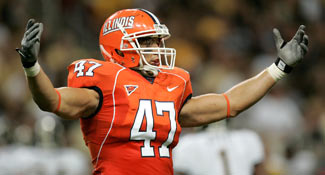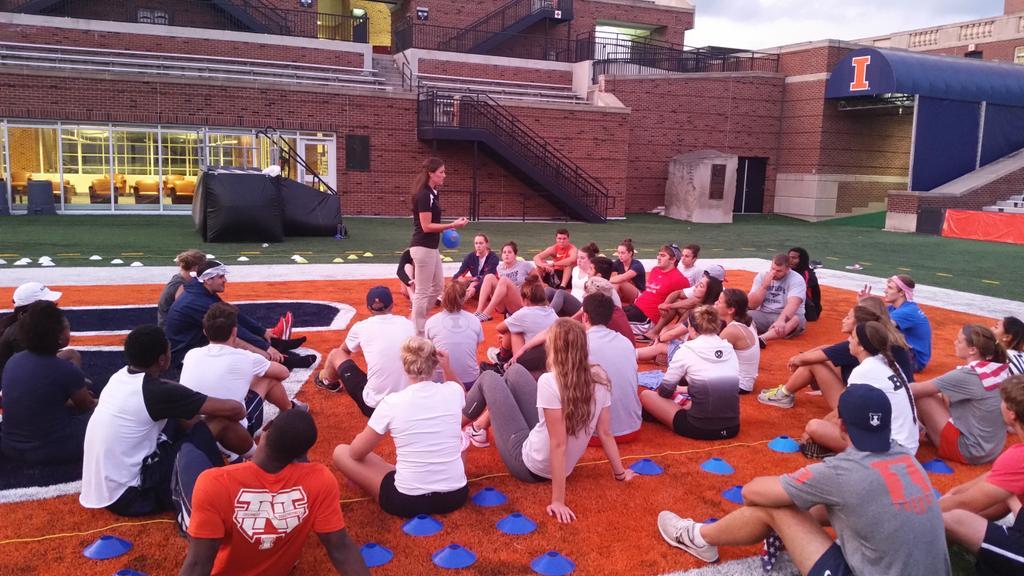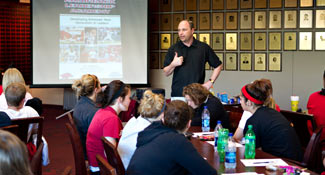 10 Essentials to Executing When the Game is On the Line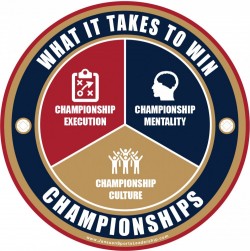 By Jeff Janssen, Janssen Sports Leadership Center
Being privileged to work with and learn from over 30 NCAA National Championship teams, they all possessed a Championship Mentality, Championship Culture, and Championship Execution that formed the foundation of their success.
Since many of our past posts and resources have focused on the Mentality and Culture necessary to win Championships, this article highlights the Execution required to win at the highest levels.
Championship teams have the special ability to execute at crunch time, under pressure, when the game, the season, and the Championship are all on the line. They calmly, cooly, and confidently close out games in these critical moments because they have practiced and trained for them throughout the season. No matter whether they are down or ahead, on the road or at home, they wring every advantage they can out of the situation to maximize their chances of success.
If you want to win Championships, you must find ways to win versus a variety of teams in different situations. You must know how to:
- win close games
- manufacture wins
- win when behind
- win when ahead
- win ugly
- win in dominating fashion
- win when no one gives you a chance
If you too want to win Championships, here are 10 things you must train your athletes and team to do to successfully close out competitions:
10 Essentials to Executing When the Game is On the Line
1. Know the Situation
You must be clear about the situation and what it calls for. Many sports call it "knowing time and score." This means you understand the best and most intelligent thing to do in the situation that maximizes your team's chances of winning; whether you should speed up or slow down, whether you want to stop the clock or let it run, where and when to attack, etc.
2. Play the Percentages
Executing in end game situations means doing the high percentage things that have a high likelihood of working. Similarly, it means forcing your opponent into low percentage actions that have little chance of success.
3. Play to Win
The team that plays to win almost always beats the team that plays not to lose. Aggressively take it to your opponents and look to make smart plays to win rather than passively playing back on your heels hoping not to lose. There's a big difference mentally between playing to win and playing not to lose—and that difference often shows up on the final scoreboard too.
4. Go to Your Playmakers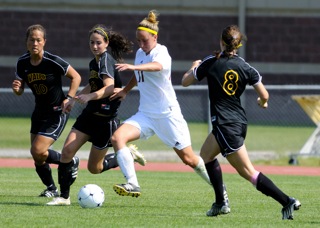 Championship teams make plays in crunch time because they consciously put their Playmakers in a good position to make plays. You want the people with the most skills and poise to make decisions and plays down the stretch that can help your team win. Often called K.Y.P., you must Know Your Personnel and who can and can't make plays.
5. Exploit Matchups
Whenever possible, look to exploit matchups where individuals on your team clearly have an advantage over your opponent. Use your strengths against their weaknesses.
6. Go to Your Bread and Butter Plays
Look to execute the things that you know work well for your team and your teammates have tremendous confidence in. Belief in what you're doing, especially during crunch time, goes a long way when executing under pressure.
7. Reliably Do Your Job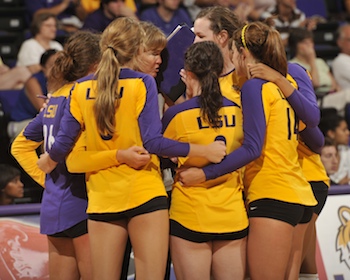 End game execution depends on everyone reliably doing their job crisply and cleanly. Focus on the primary one or two things you need to do within your role to do the job correctly. Stick to and execute your fundamentals.
8. Be Ready to Adjust
Of course your opponents will likely try to take you out of what you like to do best and throw something at you that you might not expect. Be prepared to quickly and seamlessly transition to other options if the primary option breaks down or isn't available.
9. Trust Yourself and Your Teammates
Trust that you are totally prepared and 100% ready for this moment because of all the work and training you have put in during the season. Your body and brain know what to do, it is just a matter of trusting yourself to go out and do it.
10. Execute to the Very End
Finally, don't ever give up on your team or a play until the very end. Sometimes the first option may not work out but if you keep optimistically working, fighting, clawing, and competing, you will position yourself for a rebound or follow up opportunity that might just turn out to be the game-winner! Don't stop believing or competing until the very end.
This special ability to execute when the game is on the line differentiates Champions and is something you must teach and train your athletes to do in practice settings and throughout the course of your season. As UConn women's basketball coach Geno Auriemma says, "The best don't just practice until they get it right, they practice so much it's impossible for them to get it wrong."
To help your team develop the Execution, Culture, and Mentality to win Championships, check out our new book What It Takes to Win Championships. If you are truly serious about winning conference, state, and/or national championships, this is the program for you and your team!