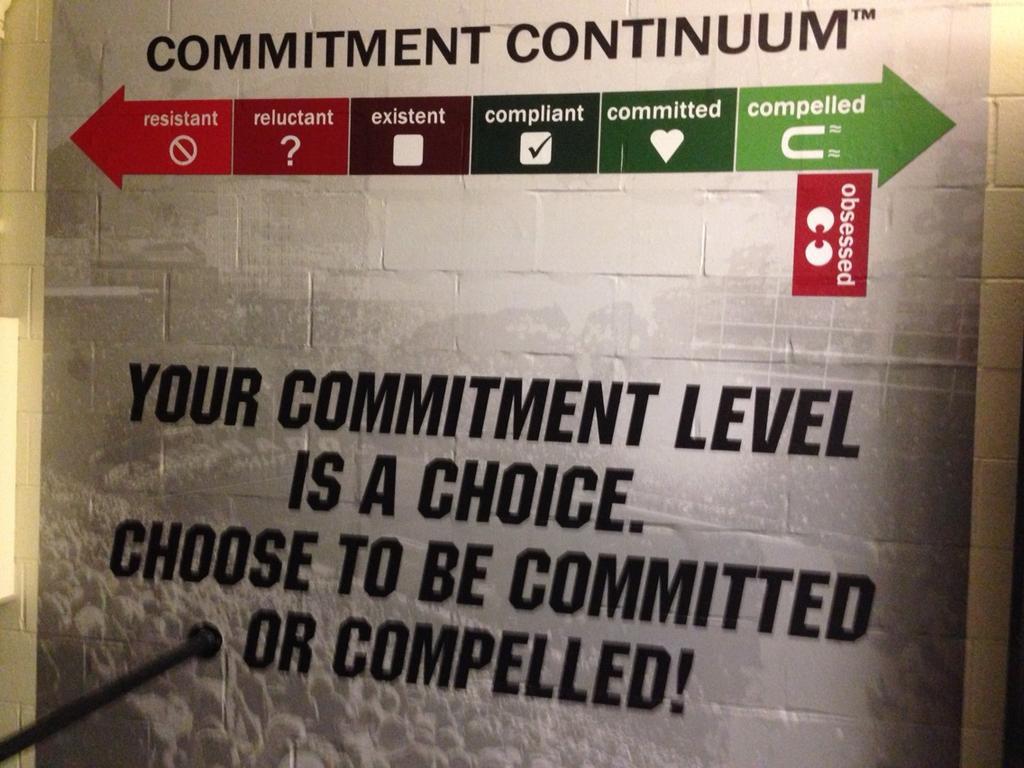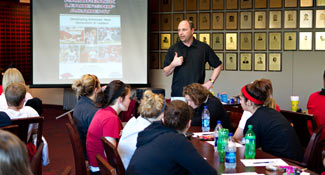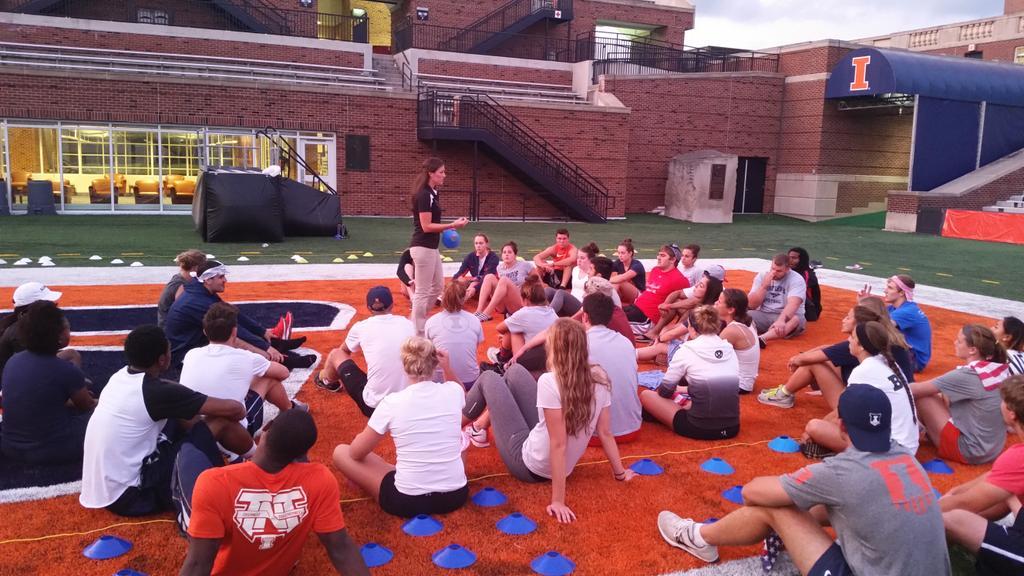 Sports Leadership Summit with Marc Anderson
Looking to develop your athletes into world-class leaders both on and off the playing fields?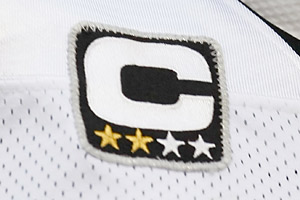 Our highly engaging and interactive Sports Leadership Summit teaches your athletes the sports leadership skills and strategies necessary to be strong and effective leaders for your team.
Based on our work with over 30 National Championship teams at Notre Dame, Illinois, Michigan, Stanford, North Carolina, Arizona, Arkansas, South Carolina and several others across the nation, your athletes will learn what it takes to effectively lead themselves and their teammates to championships.
The 75-minute Sports Leadership Summit is an inspiring and interactive workshop designed for the emerging and existing student-athlete leaders at the high school, junior high, or club level. The program also includes a dedicated 75-minute workshop for coaches on how best to develop, select, and partner with team captains and leaders.
The Sports Leadership Summit makes a great way to kick off a new school year and/or sport season. Further, you can reinforce and extend the lessons from the Leadership Summit through our Team Captain's Leadership Manual and provide your leaders with ongoing leadership development throughout the year.
THE DYNAMIC SPORTS LEADERSHIP SUMMIT TEACHES YOUR ATHLETES HOW TO: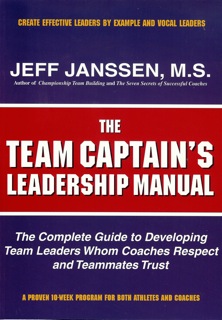 - become an effective Leader by Example and Vocal Leader
- inspire teammates to work hard, overcome obstacles, and stay focused
- lead your team effectively under pressure, adversity, and stress
- pinpoint their specific sports leadership strengths and areas to improve
- become an effective leader that coaches respect and teammates trust
WHAT TOP COACHES AND ATHLETIC DIRECTORS ARE SAYING...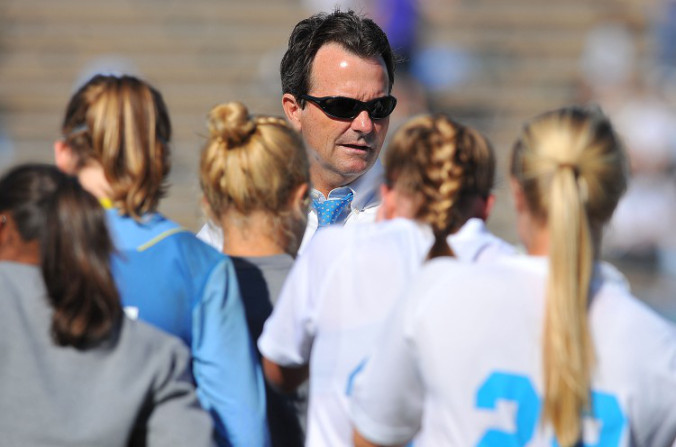 "I can clearly see the impact of this leadership program on our leaders on and off the field."
ANSON DORRANCE, North Carolina Women's Soccer Coach, 21-time National Champions
"Lessons I learned from this program not only made me a better leader on the field but also helped prepare me for the corporate world."
KARA CANNIZARRO, Women's Lacrosse National Player of the Year, National Champion
"This innovative program has had a tremendous impact on our student-athletes. I've been in the business for 30 years and what the Janssen Sports Leadership Center does is the best program out there. You will see a change in student-athletes in terms of leadership on the field, in the classroom, and everywhere esle."
JEFF LONG, Inaugural College Football Playoff Selection Committee Chairperson
WHAT UNIVERSITY OF MICHIGAN STUDENT-ATHLETES ARE SAYING...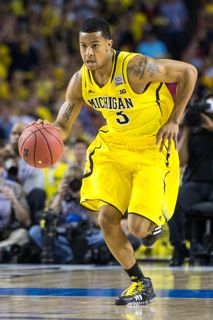 "The workshop really opened my eyes about what leadership is supposed to be like on your team, in the classroom, and anywhere else. I thought that this was the best workshop."
"Very insightful. Very high tempo and exciting to listen to. I used the examples to evaluate my strengths and weaknesses as a leader and person in general. It was great!"
"Being a sophomore, this was a very helpful workshop for me that gave me a better understanding of what it means to be a leader and ideas for being a future captain."
"I loved everything about the program! It was incredible! It was immensely helpful and I feel we will all benefit because of it."
INVEST IN YOUR NEXT GENERATION OF LEADERS
To learn more about hosting a Sports Leadership Summit for your school or club team in the greater Chicagoland area, contact Marc Anderson at [email protected] or www.mentalperformancesports.com
ABOUT MARC ANDERSON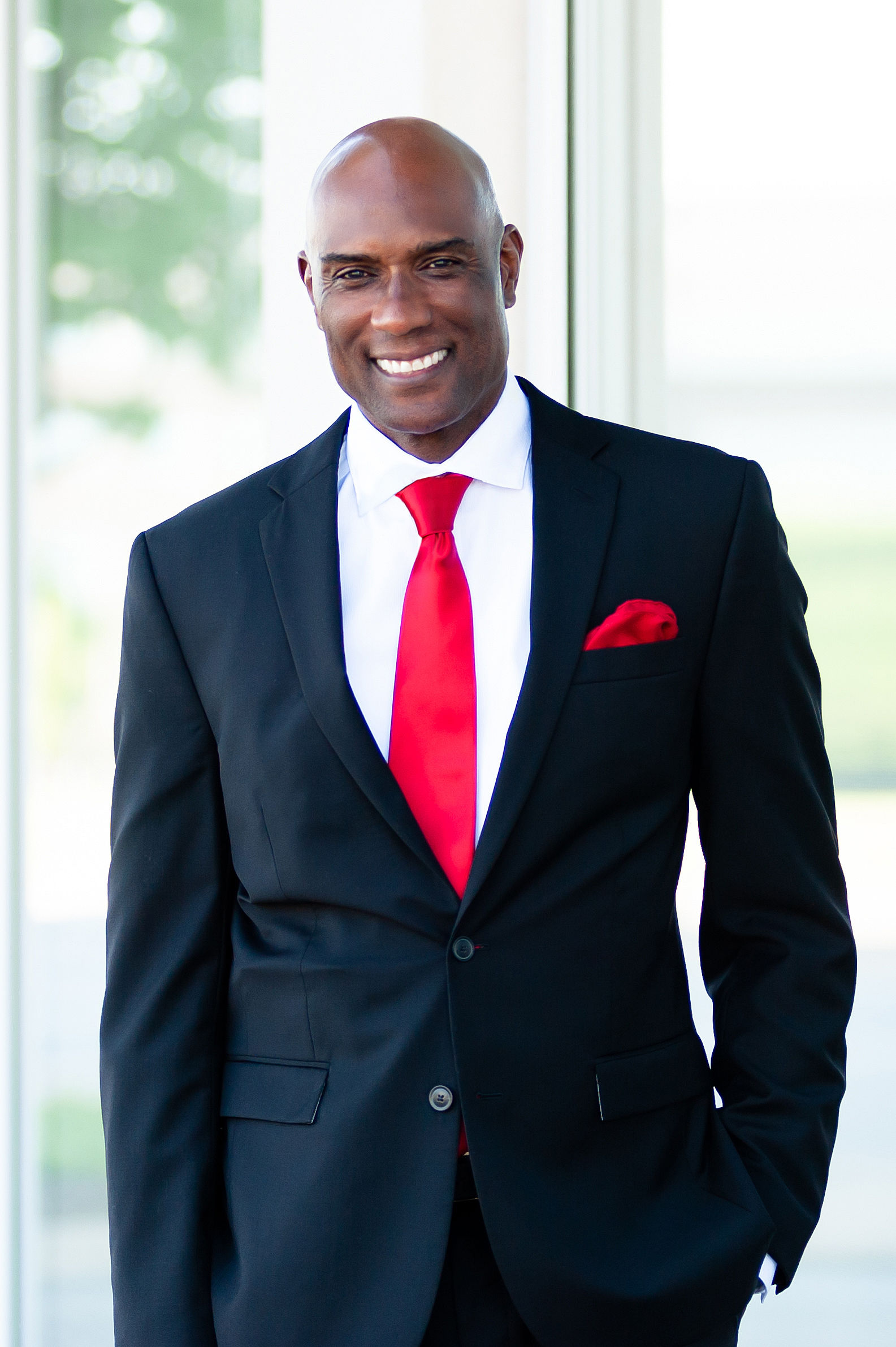 Marc Anderson, LCSW, MGCP – Janssen Sports Leadership Facilitator for NW Chicagoland
Marc Anderson is a licensed clinical social worker and mental performance coach with over 25 years of clinical experience working with student-athletes and non-athletes on a broad spectrum of mental health and sports performance issues. He is widely respected by student-athletes, coaches, and parents in the areas of athlete's mental health, leadership development, team building, mental training, and peak performance.
Marc studied and received his mental coaching certification training under Dr. Patrick Cohn at Peak Performance Sports. In addition, Marc is a certified Lead the Leader facilitator through the Janssen Sports Leadership Center.
Marc is a former Division III basketball player at Beloit College and currently serves as the primary Sports Leadership Facilitator of the Naperville Central Athletics Leadership Academy. He is passionate about developing and equipping student-athletes and coaches with effective leadership skills to be successful both in sports and life.
You can contact Marc at [email protected] or www.mentalperformancesports.com