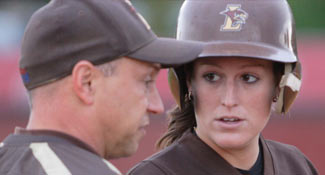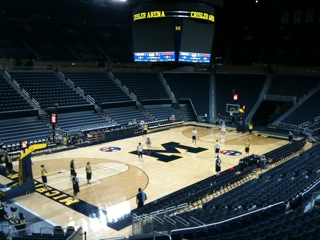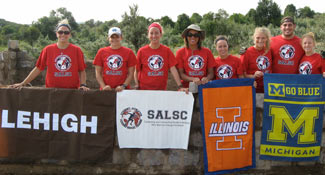 Leadership Academy
Looking for comprehensive leadership programming that will impact your student-athletes and coaches both now and for decades to come?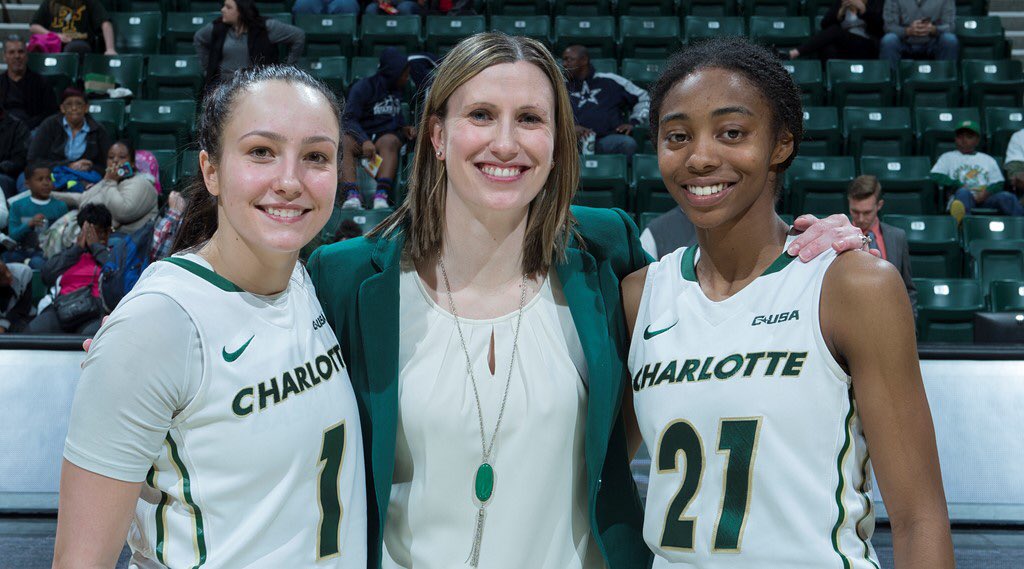 Our cutting edge Leadership Academies provide a full-service, comprehensive, customized, world-class Leadership Program at your fingertips. Join schools across the United States and Canada in having your own Leadership Academy. Over 95% of their leaders have improved significantly as a result of the Academy. Because of their impact, the Academies are immensely popular with student-athletes, coaches, administrators, faculty, recruits, parents, donors, and alums.
Description:
The comprehensive Leadership Academy provides an ongoing and integrated approach to leadership development by targeting and training three distinct groups of student-athlete leaders (Emerging Leaders, Veteran Leaders, Leadership 360) and distributes the training with multiple modules offered throughout the school year to maximize learning, retention, and application. In addition to the programming, the Leadership Academy also includes educational resources including The Team Captain's Leadership Manual and the online Team Captains Network for all participants to reinforce and extend the learning as well as an ongoing consulting retainer with the Janssen Sports Leadership Center for advice and troubleshooting various issues that arise throughout the year.

Audiences and Primary Goals:
In the Leadership Academy, the customized leadership development programming for student-athletes targets three specific groups based on their year in school as well as their readiness to assume leadership roles. The three programs include the Emerging Leaders program for developing leaders as sophomores and juniors, Veteran Leaders for established leaders as juniors and seniors, and Leadership 360 for seniors.
Emerging Leaders Program:
Designed for a select group of "high potential" sophomore and junior student-athletes, the Emerging Leaders program provides prospective leaders with the insights, strategies, and skills necessary to become effective leaders on their team, on campus, and in the community. Through ongoing workshops, interactive exercises, action learning experiences and readings, the year-long Emerging Leaders program provides a strong foundation for student-athletes to develop into effective team leaders. The emphasis of the program at this level is creating effective Leaders by Example while setting the stage for Vocal Leadership.

Program Objectives:
• Identify and develop high potential leaders in their sophomore or junior years
• Create solid Leaders by Example and set the stage for developing Vocal Leaders
• Build a strong network of peer leaders
• Develop leaders who support and learn from current team captains/leaders (succession planning)
• Teach prospective leaders how to gain respect and develop leadership skills with their peer group
Veteran Leaders Program:
Designed for team captains and veteran student-athlete leaders from all teams, the Veteran Leaders program provides established team leaders with advanced leadership training and support. The program teaches student-athletes the critical team leadership skills and insights necessary to be effective Vocal Leaders as they manage and conquer the day-to-day responsibilities and challenges of leadership.
In addition to the education, the Veteran Leaders program also provides student-athlete leaders with a strong peer network to lean on and learn from throughout the school year. Student-athletes meet regularly to learn and reinforce leadership principles and share successes, frustrations, and lessons.
Program Objectives:
• Encourage established leaders to step up and be Vocal Leaders on their teams
• Provide established leaders with ongoing support as they tackle the tough issues of team leadership
• Provide established leaders with a solid peer network for guidance and support
• Review and extend the insights and skills necessary to be a responsible and respected leader
• Establish a solid, cooperative and ongoing partnership with the coaching staff
"Over the past several years, the Janssen Sports Leadership Center has made a dramatic, positive impact on our coaches, student-athletes, and athletic department team members. The program Janssen provides makes current leaders better... and prepares future leaders to achieve their potential. An investment in Janssen Sports Leadership is an investment in the success of your athletic department and the success of your student-athletes during and after their years of competition." Dave Brandon, Former Michigan Athletics Director
Leadership 360:
Designed for senior leaders who have successfully completed both the Emerging and Veteran Leaders programs, Leadership 360 focuses on applying leadership skills to positively impact the team, athletic department, campus, and community at large.
A significant component of the Leadership 360 program is for each leader to undergo a 360 degree evaluation of their leadership skills. The 360 evaluation involves teammates and coaches anonymously rating their leaders using the Team Leadership Evaluation. Based on averaging the ratings of their teammates and coaches and comparing them to their self-ratings, the leaders are able to clearly see their leadership strengths and areas for improvement. The leaders then create a comprehensive and customized Leadership Development Plan to build upon their strengths and target their areas to improve.
Program Objectives:
• Help leaders clearly see their strengths and areas to improve by undergoing a 360 Evaluation
• Develop a comprehensive and customized Leadership Development Plan to maximize strengths and minimize blindspots
• Provide leaders with the skills and support to effectively troubleshoot the challenges they face throughout the school year
• Encourage leaders to apply their leadership skills to impact the campus and community
• Provide leaders with high level leadership training and experiences that make them highly attractive to interested employers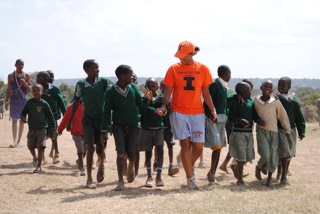 "Jeff is an amazing motivator and a truly great listener. He challenged the student-athletes at the University of Illinois to become greater than they imagined, not just in their sport, but in life. He also encouraged us to give back to our local community and to be the selfless and courageous leaders that would impact our university, community, country, and the world. Jeff's passion and commitment to the Leadership Academy is indomitable. He has had an immeasurable impact on so many student-athletes lives. He's given many of us the confidence to succeed, the willingness to do more, and the commitment needed for life." CeCe Marizu, Former Illinois Student-Athlete
Time:
75-minute customized workshops are conducted with each of the three student-athlete groups (Emerging Leaders, Veteran Leaders, Leadership 360) during each visit. Student-athletes can also meet individually with the facilitator to personalize their leadership development and/or discuss any team challenges.

Contact Us Today for More Info...
If you are interested in learning more about developing a cutting edge and customized Leadership Academy for your school, contact us today at [email protected]. We look forward to working with you to develop your next generation of leaders!