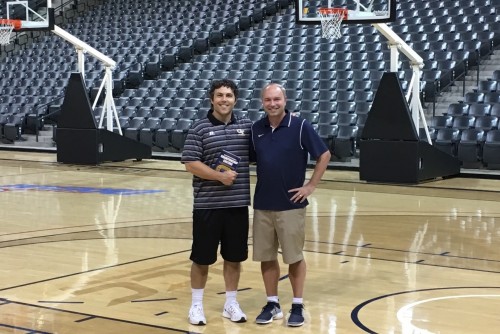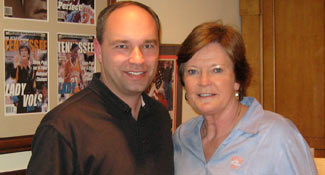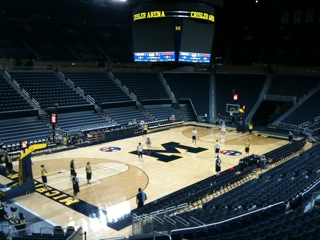 How to Build and Sustain a Championship Culture
What does it take to build and sustain an elite and enduring program?
How can you create a Culture of Accountability within your program?
How can you raise the standards in your program and get everyone to collectively buy in?
How do you transform a culture of entitlement to one of full ownership and responsibility?
Discover how to build a Championship Culture of Commitment, Accountabilty, and Ownership in your program using the secrets of top teams like Duke men's basketball, Alabama football, Arizona softball, the New England Patriots, and the USA men's basketball team. All have built winning, magnetic cultures that attract top talent, get them to play as one unit, and win multiple championships.
Learn the 8 Kinds of Cultures and which one is best suited for your team.
Discover the 6 Key Components that all Championship Cultures have in common.
Implement the 10-Step Blueprint to Build a Championship Culture in your program.
"Culture is one of the most essential yet overlooked aspects of building a championship program. You can be an absolute wizard with the X's and O's but if you don't have a positive and productive culture, you're in trouble. Jeff's extraordinary book reveals the critical secrets of what it takes to build and sustain a Championship Culture. I highly recommend it!"
ANSON DORRANCE, Legendary Women's Soccer Coach, 22-time National Champions
You'll learn how to:
create a winning Culture of Commitment, Accountability, and Ownership in your program
establish high Standards of Behavior that will hold people accountable
develop a winning culture using the Six Key Components of Championship Cultures
implement 17 Critical Cultural Systems that will define and drive your Championship Culture
create a highly desirable culture that attracts high level talent and quality athletes and staff
build a highly respected program that stands the test of time
Based on working with over 30 NCAA National Championship teams at North Carolina, Michigan, Stanford, Notre Dame, Arkansas, South Carolina, and Arizona, this book will show you how to develop a Championship Culture! Get your copy of this book before your competitors do! 224 pages, $29.95
Athletic Director's Special: Want to get a copy for all your coaches and save some money? Save $50 when you get a package of 10 copies with our AD's Championship Culture Package of 10. Makes a great professional development resource for the coaches on your staff!
Click Here to Order a Single Copy
AD's Championship Culture Package of 10 - Save $50
How to Build a Championship Culture Audio Seminar Series
Four-Part Audio Seminar Series with Jeff Janssen Reveals the Secrets of Sport's Championship Cultures
This four-part Seminar Series available is an mp3 audio program and 22-page pdf guidebook reveals the behind-the-scenes secrets of sport's elite programs to help you learn how to create a Championship Culture for your team.
Rave Reviews from the Program
"This was a great seminar and was very helpful. I've been coaching for almost 20 years and have had a fair amount of success, but this seminar has opened some new ways of looking at and evaluating things. This seminar was very good and I'm a tough sell as many over-promise and under-deliver. This seminar was the exact opposite. Well done!"
Kebba Tolbert
Harvard Track and Field, Associate Head Coach
"Jeff, thank you for hosting the How to Build a Championship Culture Seminar Series. We are well on our way to building a championship culture at our school and I am excited about completing the new teleseminar and sharing the information with our staff. Thanks for continuing to support coaches and athletic departments with your tremendous programming.
Jeff Turner
Former NBA Player and Olympic Basketball Gold Medalist
Director of Leadership Development/Boys Basketball Coach
Lake Highland Preparatory School, Orlando, FL
"It was with great anticipation that I signed up for Jeff's Series on "Building A Championship Culture." He has always been on the cutting edge of mental training, team building and leadership when it comes to teams so I knew this was going to be something special as well. I loved the sessions and the way he laid out just how the highly successful teams, in terms of both winning and developing student-athletes, create such a dynamic team culture. I am already using the many ideas to improve and create a Championship Culture for Missouri State Softball!"
Holly Hesse
Missouri State Head Softball Coach
2011 MVC Tournament Champions, NCAA Participants
"A year ago, it was clear to me that we needed to change the culture of our team. With Jeff's help, we achieved this goal and went from 13th to 2nd in the nation as a result. Jeff's insights and strategies on developing a Championship Culture were outstanding and tremendously valuable to us both on and off the water."
Mark Rothstein,
Michigan Women's Rowing
Here's a breakdown of exactly what you will learn in this four-part Seminar Series:
Program #1 - The 6 Key Components of a Championship Culture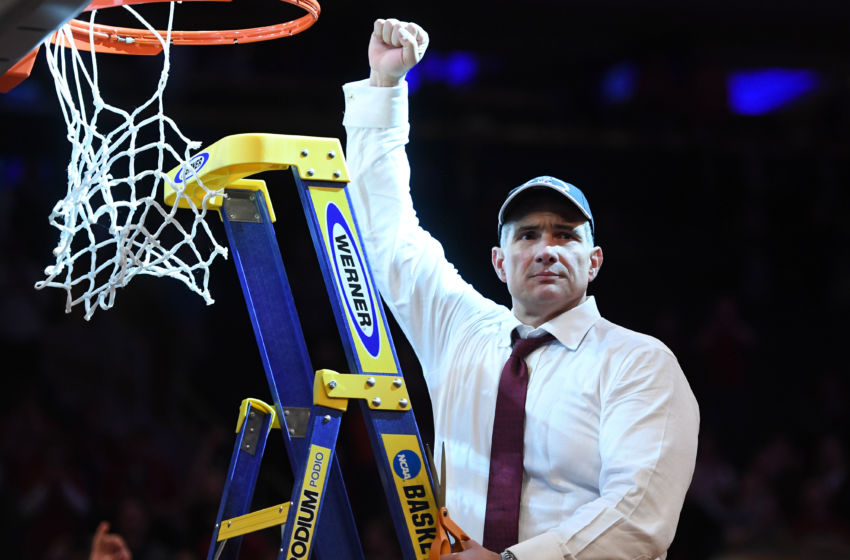 Our first program defines the concept of a winning culture and how it impacts virtually everything in your program including chemistry, commitment, competitiveness, recruiting, coachability, etc. You'll learn the 6 Key Components of Championship Cultures that all successful programs have in place. Not only will you learn these six critical areas, but you will also get a chance to evaluate how your program is doing on each of them.
Program #2 - Your Blueprint to Build and Sustain a Championship Culture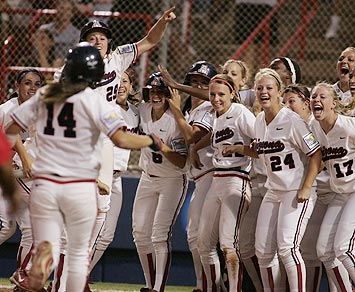 Our second program provides you with a step-by-step blueprint to help you build and sustain a Championship Culture within your program. This proven process takes you step by step through exactly what you need to do to build a culture of success. You will learn how to get everyone to understand, fully buy in, and passionately live your culture on a daily basis. Finally, discover how to solidify and firmly entrench your culture year after year. Even though athletes and staff will come and go, you can still build a strong and sustainable culture that stands the test of time.
Program #3 - How to Create a Culture of Accountability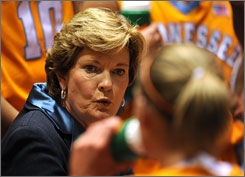 Our third program teaches you how to create a strong Culture of Accountability within your program where your athletes clearly know what is expected of them and willingly deliver it. Learn exactly what it takes to get your athletes to take complete ownership for fulfilling your team's mission and achieving the results you all desire. FInd out how to effectively establish and enforce your program's all-important vision, core values, and Standards of Behavior. We'll look at several high-level programs' Core Values including the 22-time national champion North Carolina women's soccer program.
Program #4 - The 16 Critical Cultural Systems You Must Define and Align to Develop and Drive Your Championship Culture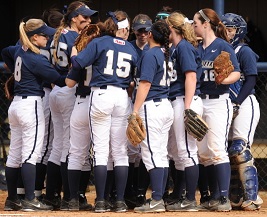 Our fourth and final program puts all the pieces together for you. You will learn how to define and align the 16 Critical Cultural Systems that will help you develop and drive your Championship Culture through all levels of your program. From attracting top level talent to evaluating your athletes to grooming your next generation of leaders, you will develop a strong, successful, and sustainable culture where "tradition never graduates." Rather than starting from scratch each year, it will simply be a matter of reloading versus rebuilding.
Your investment for the four-part audio seminar series is $95. This includes a 22-page guidebook with strategies, models, and concepts you can use with your team.