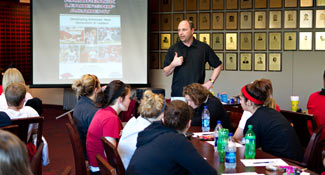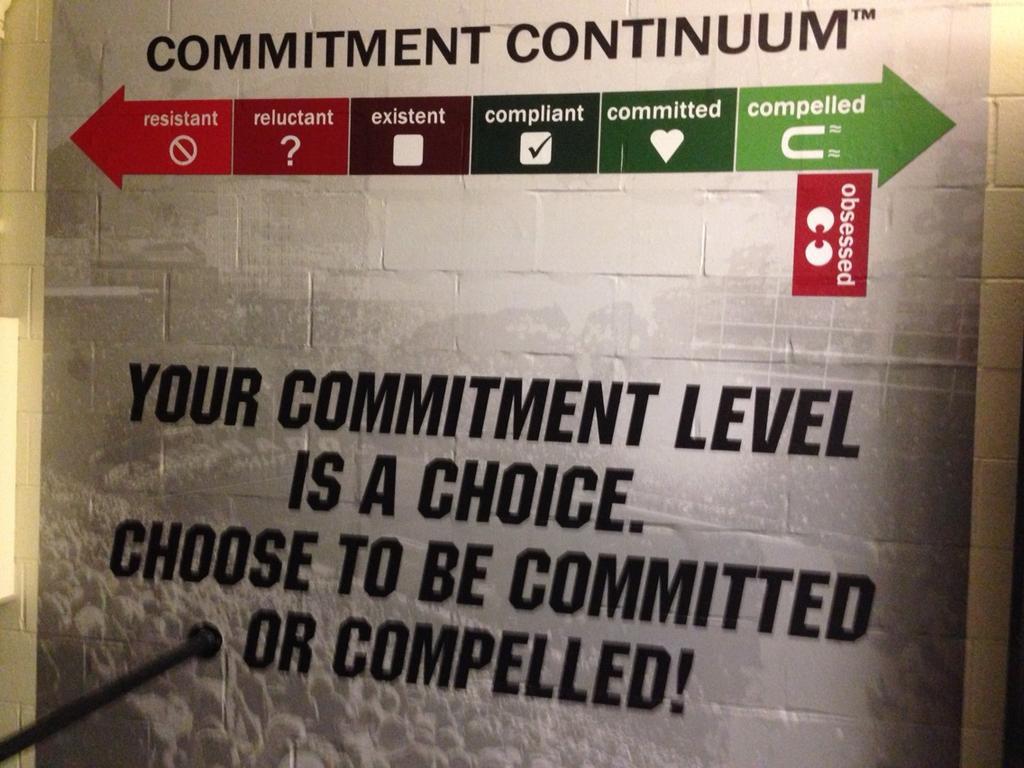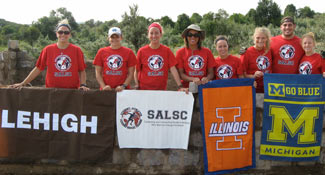 Shop All Products
The Janssen Sports Leadership Center offers coaches, athletes, and athletic administrators a variety of resources on leadership, building a championship culture, team building, mental toughness, and coaching. Here's an overview of all our resources.
Over 50,000 leaders across the world have used the practical Team Captain's Leadership Manual to become more responsible and respected leaders. The Captain's Manual includes an easy to follow 10-module leadership development program. Your emerging and established leaders will learn how to become more vocal, hold their teammates accountable, manage team conflict, and set the tone for your program on and off the court/field/track/etc. $29.95 for a single copy, $24.95 each for 5-9 copies, and only $19.95 each for 10 or more
Based on Jeff's work with over 25 National Championship teams at top schools like Stanford, Michigan, North Carolina, Arizona, and Arkansas, discover the six key components that all Championship Cultures have in common. You'll also get a detailed 10-Step Championship Culture Blueprint to help you build and sustain a Championship Culture in your program. $29.95 for a single copy, and only $24.95 each for 10 or more
The Seven Secrets of Successful Coaches reveals the success secrets of sport's most successful and respected coaches including Mike Krzyzewski, Pat Summitt, Mike Candrea, Mary Wise, and Roy WIlliams. This book is the ideal professional development resource for young and experienced coaches alike. $29.95
This groundbreaking book details dozens of proven strategies to help you develop great team chemistry. Discover the Seven "C's" of Championship Team Building and solve the problems that could distract, divide, and destroy your team. Includes 38 team building activities. $29.95
This playbook details 50 effective, economical, and easy to use mental game and team building drills for your team. Your athletes will absolutely love these activities and beg you for more - plus they will learn important team building and mental toughness insights and strategies along the way. The playbook comes complete with drill objectives, setup instructions, step by step directions, follow-up discussion questions, and master handouts. $24.95
Looking to transform your passive, wimpy, and entitled athletes into focused and fierce Competitors? Learn the inside strategies that sport's top coaches like Anson Dorrance, Pat Summitt, and Roy Williams use to train and develop their athletes into relentless Competitors. Discover how to create your own "Competitive Cauldron" to develop your athletes into fierce and focused Competitors. $29.95
The Develop Relentless Competitors Drillbook includes 75 drills that coaches can use to develop and enhance their athletes competitiveness. Use these drills and activities to create your own "Competitive Cauldron" that will transform your athletes into fierce competitors. $29.95
This innovative workbook breaks down the strategies of mental training into practical and easy to use worksheets. Learn how you can quickly and easily incorporate mental training into your everyday practices and games. Sections include mental training, goal setting, championship thinking, confidence, focus, performance routines, evaluation, and mental training in practice. $19.95
Take your team to a championship level with the best coaching, team building, and mental toughness ideas used by sport's best coaches. The Championship Coaches Network.com includes over 300 articles, team building activities, tips, and strategies to inspire your athletes, build team chemistry, overcome your coaching challenges, and be a better coach. $60 for 3 months, $95 for 6 months, $120 for 12 months
The Team Captains Network.com is an online leadership development resource and support network for student-athletes. The one of kind site, designed specifically for college and high school captains, contains a wealth of leadership ideas, team building activities, advice from top athletes and coaches on leadership, Captain's FAQs, and much more. $45 for 3 months, $65 for 6 months, $95 for 12 months
Save significant money by taking advantage of our Special Package Prices. We provide volume discounts for athletic directors and coaches when you buy our books in bulk for your coaches and/or athletes. Click on the Special Package Prices link to learn more...