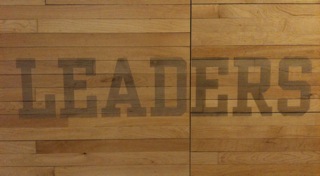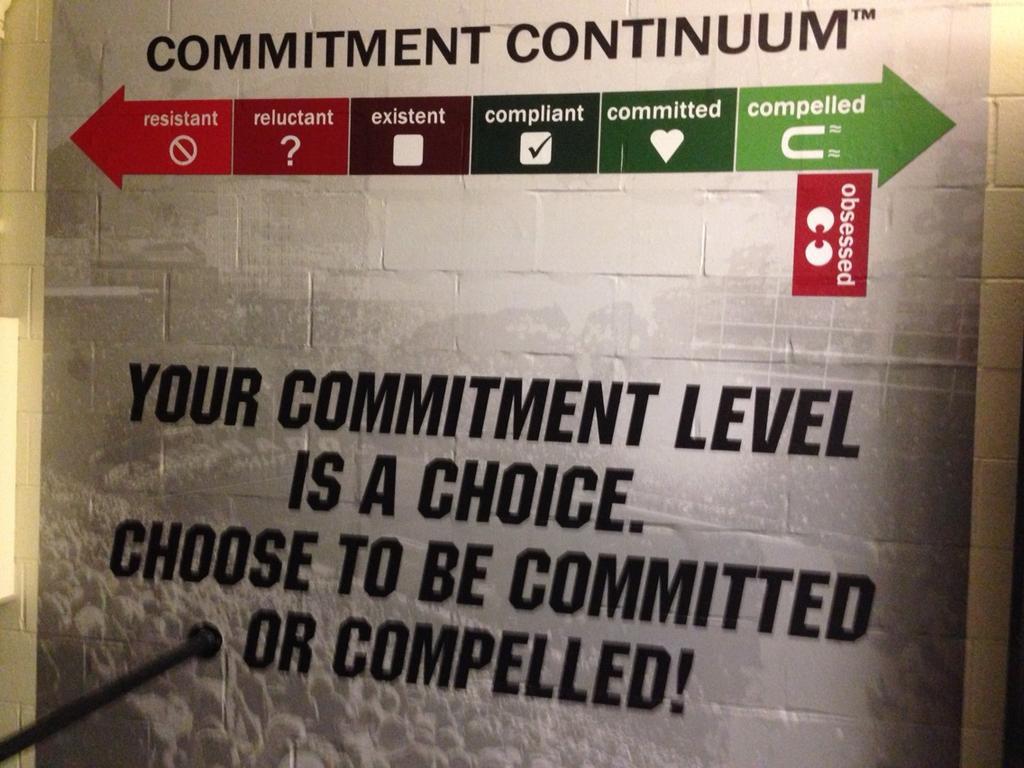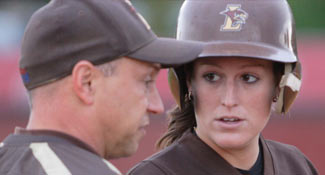 Lead the Leaders Program for High School and Club Sports
Discover How to Design, Develop, and Deliver Your Own World-Class Leadership Academy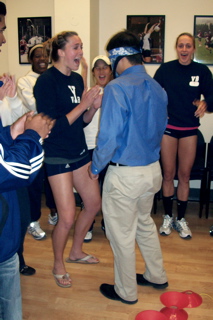 Thank you for your interest in the Janssen Sports Leadership Center's Lead the Leaders Training and Certification Program! We have received numerous requests from coaches and athletic administrators around the world who want to develop their own "in house" Leadership Academy.
This exclusive, in-depth Lead the Leaders Certification Program provides a limited number of high schools and club sports organizations with all the tools, strategies, and resources to design, develop, and deliver their own groundbreaking, highly successful, in house Leadership Academy like the ones we have created at schools across the world.
This exciting new Lead the Leaders Program allows you to bring all the benefits of our world-class Leadership Academies at the nation's top athletic departments directly to your student-athletes. The Lead the Leaders Program, offered in a train-the-trainer format, provides you with everything you need to know to teach and implement our powerful, practical, and proven leadership development program to create and conduct a world-class Leadership Academy in-house, right at your school. Provide your school with a distinct competitive advantage that sets you apart from and gives you an edge over your competition.

LEAD THE LEADERS TRAINING - HIGH SCHOOLS & CLUB SPORTS
2023 Summer Dates TBD via Zoom

WHAT YOU'LL RECEIVE WITH THE LEAD THE LEADERS CERTIFICATION PROGRAM...
The Lead the Leaders Training and Certification Program provides you with EVERYTHING you need to develop and deliver your own comprehensive Leadership Academy in house including: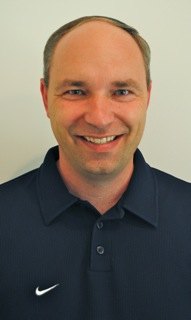 1. Extensive and Intensive 2-Day Training
You'll take part in a two-day, intensive Train-the-Trainer program on the Janssen Sports Leadership Center's (JSLC) Leadership Academy approach, methodology, philosophy, modules, models, worksheets, evaluations, etc.
2. Comprehensive 100+ Page Facilitator's Guide
You'll get a comprehensive, 100+ page Facilitator's Guide, which includes a detailed, step-by-step guide on how to lead all the modules for developing a powerful Leadership Academy for your Emerging Leaders and Veteran Leaders.
3. Flash Drive of Ready-Made Powerpoint Slides, Handouts, and Evaluations
You'll receive your own flashdrive of ready-made powerpoint slides for all the modules that you can easily adapt for your school. The flashdrive also includes all the handouts and evaluations you will need to lead your own workshops. Simply print them out and you are ready to go.
4. DVDs of Actual Workshops
See how Jeff Janssen leads the workshops with your own set of DVDs of the modules. They will help you learn the Academy early on and you can refer back to throughout the year.
5. Licensed to Use All Our Cutting Edge Content and Curriculum
You'll receive a five-year Site License* to use all the Janssen Sports Leadership Center's content, curriculum, modules, models, powerpoints, worksheets, etc. at your school.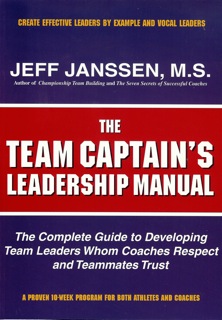 6. 100 Copies of The Team Captain's Leadership Manual
Each of your participants will receive their own copy of The Team Captain's Leadership Manual to reinforce and extend the principles in your workshops.
7. A Practical Launch, Logistics, and Implementation Plan
Based on our work with over 35 schools from a variety of levels, you will get a practical launch, logistics, and implementation plan to help you effectively launch, schedule, and lead your Leadership Academy.
8. Year Long Ongoing Consulting with Jeff Janssen and his Staff
To help you implement the program throughout the year, answer any questions as you go along, and troubleshoot any challenges you might have, you'll have easy access to Jeff Janssen and his staff throughout the year.
9. Follow Up Training and Sharing Best Practices
Finally, we will provide you with follow up training and a chance to share best practices with other facilitators to help you continue to grow your Leadership Academy.
(*Site License: Upon acceptance to the program, receipt of the fee, and successful completion of the training, your school will be granted a limited and restricted site license to conduct the programming exclusively at your school/organization with only those student-athletes enrolled in your school or registered members of your organization. The site license permits you to use all the information and copyrighted materials with participants at your school and your school only. If there are additional schools in your district who want to be involved, they will need to apply for the program and obtain their own separate site license. The site license is limited to your school and will not allow you to market or conduct any leadership programs to any other schools, groups, teams, organizations, etc. outside of your specific school/organization.)
As you can see, we will provide you with all the tools and support necessary to help you create and conduct your own, highly-effective, in-house Leadership Academy. All you need to do is add a passionate and competent facilitator who understands sport and has the ability to connect with, teach, and inspire student-athlete leaders.
Not only will we provide you with intensive instruction and support on the front end to build a strong foundation for your Leadership Academy, we'll be there to answer your questions and challenges throughout the year as you implement the program. Because we too are highly passionate about our mission of developing the world's next generation of leaders, we want your Academy to succeed and thrive as much as you do.
With our decades of experience working with coaches and student-athletes, our success in launching over 30 Leadership Academies, and our time-tested and proven Leadership Academy model, we are confident that we can help you too create a vibrant, and cutting edge Leadership Academy at your school that will make a real difference on and off the playing fields for years to come.
EXPECT REAL RESULTS
Because we pride ourselves on the impact of our Leadership Academies and want to do the same for you, here are some results we have been able to achieve with our Academies:
SCHOOL - Percentage of Student-Athletes Who Improved their Leadership - Avg. Improvement
LEHIGH - 97.0% of participants improved their leadership skills - Avg. 12.6 points
ILLINOIS - 97.8% of participants improved their leadership skills - Avg. 15.7 points
PITT - 97.3% of participants improved their leadership skills - Avg. 14.3 points

Further, not only do student-athletes overwhelmingly (99%) recommend the Leadership Academy to their peers, but coaches view the Academy as a distinct and decisive advantage as well. The Academies have also been well-received by parents and administrators across campus. Here are some comments from the Leadership Academy graduates:
The Leadership Academy impacted all aspects of my life. From the trainings I not only improved myself in an athletic setting, but in a social and academic setting as well. I learned leadership skills that I could apply to group projects in the classroom, I learned conflict resolution skills to help me in social situations, and I learned a lot about myself, my leadership style and how I can better present myself in the workplace. I use what I learned from the Leadership Academy EVERY day in my current position and highly recommend that you get involved with the program.
I can't say enough good things about the Leadership Academy. I was able to learn about other great leaders, bring my own team problems to the group for help and leadership guidance, and also was able to gain confidence in myself as a leader. I feel as though this is a must for young student-athletes if they are looking to grow in their sport/team/life. My advice to current student-athletes would be to get involved as soon as possible.
It was one of the most meaningful and revealing experiences, and lessons from the Leadership Academy continue to benefit me in my professional life today. It is so rare to have such an in-depth study on leadership and how it applies to group dynamics. Take advantage of this AMAZING resource while it is available to you!
As you can see, through the Lead the Leaders Training and Certification Program, you can develop your own proven in house Leadership Academy that will have a significant impact on your athletic department in a multitude of ways.
RAVE REVIEWS FROM LEADERSHIP DIRECTORS AND ADs
"Thank you for developing a program that teaches young people how to be a leader. In the first month of the program I have seen immediate results on our teams. Our players are more vocal and confident in who they are as young men and women. This program is moving our culture at Santa Fe Christian in the direction that fits our mission and philosophy of our school of creating leaders."
CHAD BICKLEY
Sante Fe Christian School Athletic Director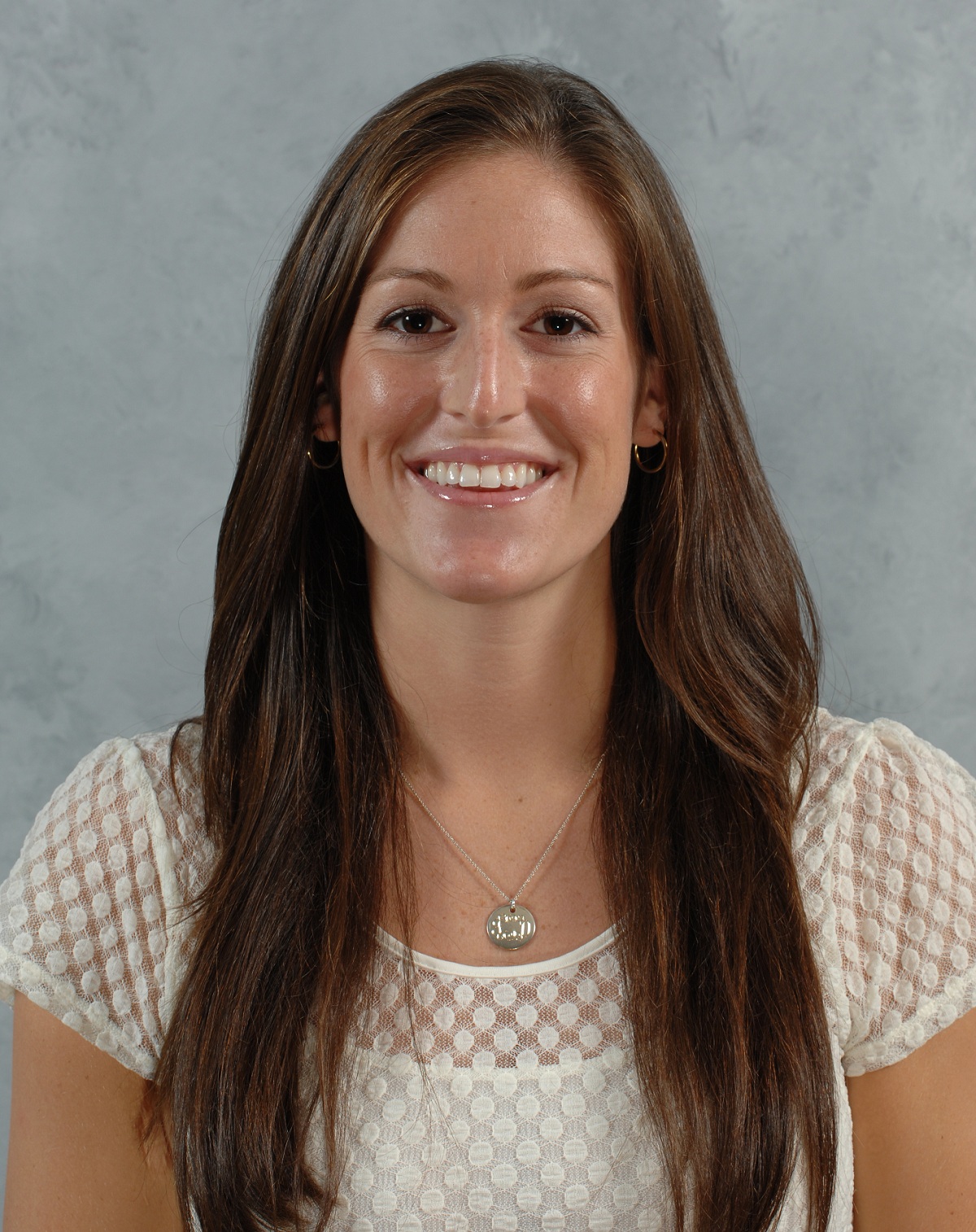 "Thanks so much for the outstanding Lead the Leaders Program! I feel great about what I have learned from you, and I am appreciative of the time and effort you put into taking me through all your Leadership Academy curriculum and program logistics in detail, as well as answering all my questions. I am even more excited now about the implementation of your tried and true effective leadership programming for our student-athletes at Lehigh."
JULIE AMMARY
Lehigh Athletics Leadership Academy Director
LEAD THE LEADERS PROGRAM SELECTION PROCESS
To ensure that these new Leadership Academies have the solid foundation and support they need to be successful, we are intentionally being highly selective in this process and will accept no more than 12 total schools on a first come, first served basis. We want to make sure that this program is the right fit for everyone involved. Thus, we ask that you and your school/organization apply for this unique opportunity and submit your application early using our application process linked below.
Who makes a strong Leadership Academy Leader?
Ideal Leadership Academy Leaders are people who:
- are highly passionate about developing the world's next generation of leaders
- have a great deal of experience in the sports world as an athlete, coach, and/or athletic administrator
- have strong and dynamic speaking, communication, listening, and facilitation skills
- relate well and can connect with today's student-athletes
- have the special ability to inspire, educate, and challenge others with their teaching ability
- have a solid background in leadership development, coaching, sports psychology/administration
Please note that we have some flexibility in these qualifications, however the Lead the Leaders Program is not for everyone. We only want those people who are consistently rated as the best teachers, coaches, and/or leaders at the school to facilitate the programming and model the principles.
To be considered, you will need to fill out the application form and send in the complete information that is requested. Treat this application as if you are applying for a professional position with the Janssen Sports Leadership Center. Completion of this application does not guarantee enrollment but is used to help us identify qualified candidates.
LEAD THE LEADERS PROGRAM APPLICATION FORM
A TWO-WAY ONGOING COMMITMENT FOR AT LEAST FIVE YEARS
Our commitment is to help you develop and sustain a comprehensive Leadership Academy that has real impact and stands the test of time. To this end, we are requiring a minimum five-year commitment for the Lead the Leaders Training and Certification Program to implement your school's Leadership Academy for two primary reasons: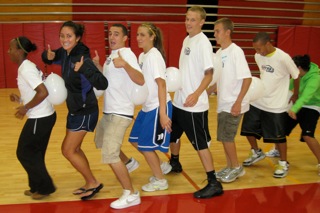 1. We want to ensure your and your school's full commitment to the process of developing world-class leaders. We fully commit to provide you with all the tools, insights, resources, strategies, and support to develop a successful Leadership Academy and ask that you fully commit to us as well. This is not something to dabble in for a year and forget - but something that needs the long-term support and involvement of all involved.
2. Based on our experience with other schools, we are confident you will see real results in the first year of implementation - but even greater results in subsequent years. (Having seen several Academies evolve and expand through the years, with the right leadership and support, they get stronger and better with time as they become an important part of your school's culture and success.)
Thus, we encourage you to have the strong support of the coaches and administrators at your school before moving forward.
Obviously, after the initial five-year agreement, we hope you are so thrilled with your Leadership Academy and the results it is achieving that you will want to continue your partnership with us for many years to come! You will be provided with the same level of resources and support as long as you are involved in the program.
INVESTING IN YOUR FUTURE GENERATIONS OF LEADERS
Your investment in this cutting edge leadership training is basically $100 per year per student-athlete. When you think about it, most kids and their parents invest more than this amount for just one month's worth of club sports team's fees or private training lessons.
Designed for roughly 100 student-athletes to be involved in your Leadership Academy, the annual fee then is $9995. This all-inclusive fee includes the intensive 2-day training with the Janssen Sports Leadership Center, all the resources for 100 participants, licensing to use all of our cutting edge materials and models at your school, a retainer with the Janssen Sports Leadership Center to answer your questions, and quarterly check-ins to see how you are doing and share best practices. As mentioned, this is a five-year agreement so your annual fee will be $9995 for each year.
We are also offering a 10% discount for those who pay the full fee for the five years all upfront. With this option, your yearly average investment could be only $9000 per year to have your own in house Leadership Academy.
After five years and provided that the Academy is going well on all fronts, additional years can certainly be added for $9995 per year, which includes the same items as outlined above. Our licensing and certification fees will remain consistent with when you start the program and will not increase.
To be accepted into the Lead the Leaders Certification Program, you would need to complete and pass our application process.
ONLY ONE DONOR OR GRANT AWAY FROM HAVING YOUR OWN LEADERSHIP ACADEMY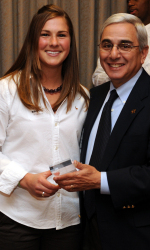 While the investment in the Lead the Leaders Certification Program may seem steep initially, as most of our Leadership Academy schools have already discovered, you are simply one interested donor or grant away from funding a state of the art Leadership Academy at your school.
The majority of schools we work with have donors who support the Leadership Academies in whole or part. Some donors have generously given over $75,000 to support long-term Leadership Academies because they are passionate about developing leaders and know our Leadership Academy process has real and lasting impact.
So before you think there is no way your school could ever afford this, we do encourage you to explore your options with some potential donors. Many prospective donors want to leave a legacy of leadership - and take immense pride in knowing that they are investing in your school's next generation of leaders whose leadership and good works will make a huge difference for decades and generations to come.
Other funding options include working with your Booster Club to completely cover or partially subsidize the costs. Or you could also charge the participants an annual Activity Fee to cover the costs of the training. You may even have a local business or service club who wants to sponsor the training for your school.
Thanks for your interest in partnering with the Janssen Sports Leadership Center to develop your own in house, world-class Leadership Academy. We are excited about this program and look forward to the possibility of working closely with you to develop your school's next generation of leaders!
Jeff Janssen, Founder and President
Janssen Sports Leadership Center
P.S. We've included a FAQs section below to address some of the questions that have come up.
FAQs - FREQUENTLY ASKED QUESTIONS
How does the certification process work?
To maintain the high quality of our services and brand, participants will be provisionally certified after completing the 2-day training. At the conclusion of the first year, we require comprehensive feedback about the effectiveness of the programming and facilitator(s). The facilitator(s) will become fully certified if and when the program achieves and sustains the impact we expect.
Measurements used to judge and verify the effectiveness of the programming and facilitator include but are not limited to: at least 90% of participants improving their leadership scores as measured by the Team Leadership Evaluation, retrospective pre/post average improvement scores of at least 10%, and at least 90% of participants recommending the programming to future participants.
Can I send additional staff members from our school/organization to be trained and certified?
You can send additional members provided that we have space available. They too will need to apply and submit a presentation video. Additional staff members can be sent and provisionally certified for an additional $2500 per person for the first year. Be aware that the license is a specific site license for the school/organization, not per individual. Thus, if your certified facilitators leave your school/organization, you would need to send us another person to be certified at the cost of $2500. And the facilitator who moved to a different school would not be able to lead the programming unless the school paid for and signed a site license with us.
Are there any other potential costs associated with the program?
That's all up to you. We'll provide you with all the resources to meet the needs of up to 100 members in your program. Should your numbers be higher, we would encourage you to add on copies of The Team Captain's Leadership Manual and memberships to the TeamCaptainsNetwork.com
Additional optional expenses may include the following: t-shirts for participants, snacks/food for meetings, binders to organize handouts, brochures about the Academy, year-end recognition dinner/banquet, Leader of Distinction awards, participation awards. Again, all these items are optional. However, you might wish to request some additional funding from your administration/donors if you would like to have these items as part of your Academy.
If you have any other questions, please send them to us at [email protected]