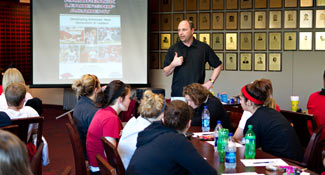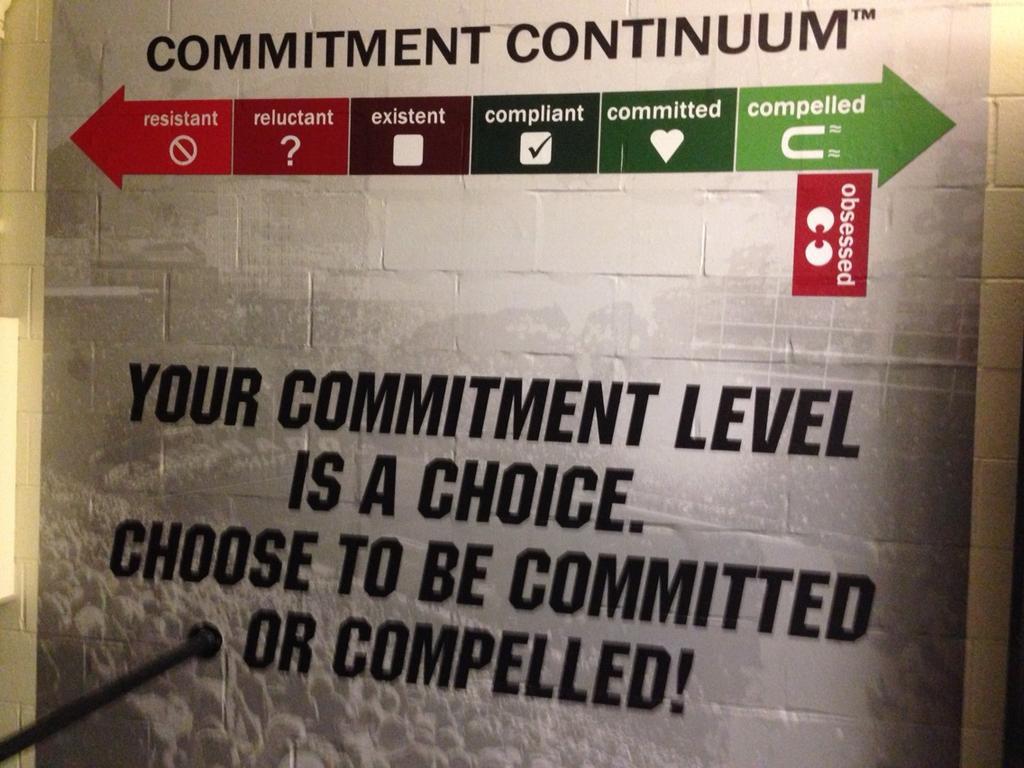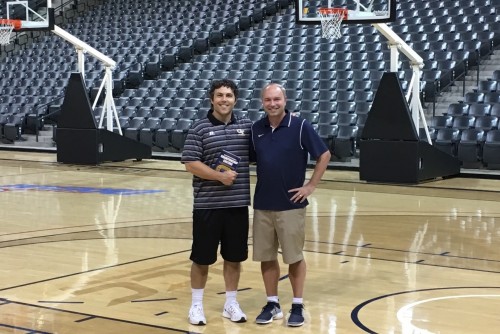 8 Culture and Leadership Lessons from Urban Meyer
by Jeff Janssen, Janssen Sports Leadership Center
Few coaches have been as successful as Urban Meyer. How has Coach Meyer been able to win three football national championships and sustain a high level of success at both Florida and Ohio State?
Meyer reveals his coaching secrets of success in his excellent book called Above the Line. He points to his investment in leadership and culture development as two of the biggest keys to his program's championship-level success.
Meyer says, "Leadership isn't a difference maker, it is the difference maker. Leadership is a skill, and like all skills it takes time and effort to develop."
And, in regards to culture he says, "You must guard against focusing so much on wins and losses that you don't pour all the energy and clarity required to build a healthy culture. Yes, results are important. We're all in this to produce results. But again, culture is what sustains the behavior that gets you those results. Build the culture. The results will come."
Coach Meyer continually invests in developing his program's culture and leadership throughout the year. Here are 8 Culture and Leadership Lessons from Coach Meyer that you can use with your team to help take it to a championship level.
1. You don't get the culture you want, you get the culture you build
Urban Meyer clearly gets it. He understands a winning culture must be consciously developed by design rather than by default.
Championship Cultures don't just spontaneously arise on their own but must be systematically invested in and cultivated over time. Championship Cultures are intentionally built and sustained by coaches and captains alike. If you too want to create a Championship Culture in your program, you, your coaching staff, and team leaders must invest the time to meticulously mold your culture, monitor your culture, manage your culture, and maintain your culture. Clearly Coach Meyer is conscientious and careful about building a winning culture - and he and his team have benefited greatly from this kind of intentional investment.
"You don't get the culture you want, you get the culture you build. As a leader, you are responsible for creating a winning culture that drives behavior and produces results." Urban Meyer
What kind of culture do you want in your program and what have you done to systematically build it?
2. Building a Championship Culture is a Process
Building a Championship Culture is a process that takes time - but one that is definitely worth it. Meyer outlines his three-part culture-building process:
1. Believe It - This first step involves identifying the beliefs and behaviors necessary to be successful. Once you identify these, you have to truly believe they are essential to your success.
2. Sell It - Step two means clearly communicating the culture to your team and getting them to believe in it.
3. Demand It - Finally, you must insist upon your culture with your players. It isn't merely a request, but a requirement to be a member of the program.
Understanding that culture building is a process is especially critical for coaches who need to change or upgrade their cultures. Changing a culture doesn't happen overnight but depends on a series of steps over time as you ingrain a new culture in your program.
"The leadership challenge is to build a culture that generates and sustains winning behavior. If you attack behavior without building the culture, the behavior may change temporarily, but it will eventually (probably quickly) revert." Urban Meyer
What process are you using to change or upgrade your team's culture?
3. Develop Your Program's Core Values and Beliefs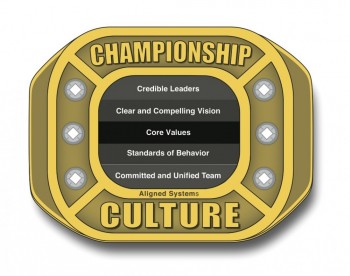 Developing a Championship Culture depends on developing a set of Core Values that guide your staff's and student-athletes' behavior. These critical Core Values outline what your program stands for and deems as essential for your team's long term success.
Ohio State Football has three Core Beliefs they have built their program around.
1. Relentless Effort
2. Competitive Excellence
3. Power of the Unit
These Core Beliefs form the basis of their program and are continually emphasized and evaluated by everyone throughout the program. Those who best exemplify the Core Beliefs earn playing time and the respect of the coaching staff and team. Those who don't live up to the Core Beliefs are held accountable by the staff and team.
"We communicated the culture blueprint with exceptional clarity and nonstop consistency to our team. And we held everyone accountable to it." Urban Meyer
What are the critical Core Values that guide your program's success - and how well do you hold people accountable to them?
4. Nine Units Strong
The primary focus of Ohio State Football is to build a program that is what Coach Meyer calls "Nine Units Strong". Since football teams have nine different units that make up the team, Coach Meyer wants and needs each of the units to operate at the highest level possible for the team to be successful. Each of the units also needs to be in sync with each other. When this happens, the whole team operates at a championship level.
To this end, Coach Meyer depends on each of his assistant coaches, or Unit Leaders as he calls them, to be fully responsible and accountable to develop each of their units to their full potential.
"Offensive line, tight ends, quarterbacks, running backs, receivers, defensive line, linebackers, cornerbacks, and safeties - those are the units we are talking about. We need them all to operate at maximum capacity. That is Nine Units Strong. There can't be any splinter groups with their own agendas, or the whole thing will implode." Urban Meyer
How strong are each of the units on your team and how well do they work together?
Four More Great Culture and Leadership Strategies from Urban Meyer
For four more Urban Meyer strategies you can use to build a Championship Culture and strong Leadership Team, our Championship Coaches Network members can click here for Part 2 of this post.
For more great ideas on building a Championship Culture, click on the cover of Urban Meyer's fantastic book Above the Line to order from Amazon.