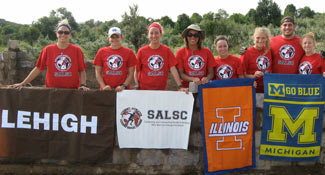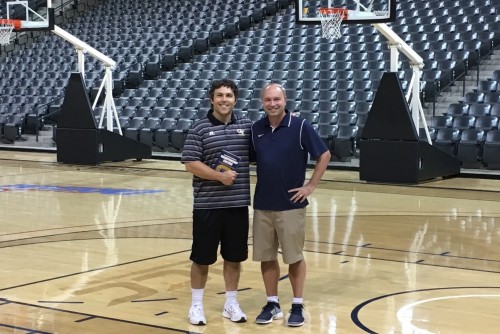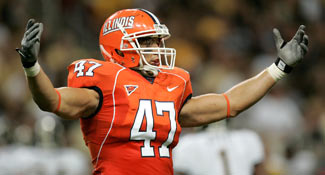 Making a Total Commitment to Your Task, Training, and Team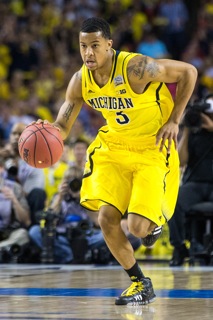 by Jeff Janssen, Janssen Sports Leadership Center
Want to reach your full potential, gain the respect of your teammates and coaches, and contribute significantly to your team's success in the process?
Former Michigan basketball player Trey Burke is a great example of a person who made a Total Commitment to his task, training, and team. Burke led his Michigan team all the way to the Final Four and won Big Ten Player of the Year honors along the way for his efforts. If you too want to take your game and leadership to a whole new level, here are three key things you can commit to starting today.
1. Make a Total Commitment to Your Task
A Total Commitment to your task means pursing your goals, playing your part, and doing your job to the absolute best of your ability, no matter what it might be. Just as every person has specific tasks they are expected to accomplish in life, so too does every athlete have a set of tasks they are expected to fulfill on their team.
Committing to your task means having a concrete purpose and passion for it, whether your job is large or small. It means making your task or goal a top priority in your life and consistently attacking it with enthusiasm by adopting the kind of attitudes and actions that maximize your chances of achieving it.
Most of the time you will get to pick the specific tasks and goals you want to pursue as you try out for certain teams, compete for specific spots or positions, or apply for various jobs in the work world. It should be easy to totally commit to the tasks or jobs you want to be a part of and most interest you.
But you will also have many tough and tedious tasks assigned to you, especially by your coaches as well as your bosses in the work world. Rather than bemoaning your assigned task, complaining about the person who gave it to you, sloppily doing it with poor quality, or blowing it off completely, make a Total Commitment to execute it efficiently and effectively, exceed expectations, and do it all with enthusiastic attitude. This kind of exemplary commitment to your task will quickly set you apart from the rest, get you noticed by the leaders, and position you for greater responsibility. Although you may initially be assigned menial tasks when you first start as a freshman or new employee, if you do them in an enthusiastic and exemplary manner you will impress your leaders, quickly move up the ladder, and soon get more meaningful and exciting tasks and roles.
"If a man is called to be a street sweeper, he should sweep streets even as Michelangelo painted, or Beethoven composed music, or Shakespeare wrote poetry. He should sweep streets so well that all the hosts of heaven and earth will pause to say, here lived a great street sweeper who did his job well." Martin Luther King, Jr.
On a 1 to 10 scale, how committed are you to your task?
---
2. Make a Total Commitment to Your Training
Along with your Total Commitment to your task, you will also need to make a Total Commitment to your training. Committing to your training means putting your heart, mind, and soul into your preparation, practices, lifting, conditioning, etc. It means preparing yourself with quality in every way possible to consistently be at your best.
A Total Commitment to your training means you consistently put out maximal effort in all of your workouts and refuse to give into fatigue, frustration, and or failure. It also means striving to find every possible way to develop and improve by using strength training, conditioning, watching video, mental training, leadership training, speed training, etc. Finally, it means taking care of yourself by watching what you eat and having a healthy diet, hydrating properly, getting enough rest and sleep, stretching and rehabbing to prevent and minimize injuries, avoiding or abstaining from using alcohol and drugs, etc.
"The successful person has the habit of doing things failures don't like to do. They don't like doing them either necessarily. But their disliking is subordinated to the strength of their purpose." Albert E.N. Gray, Author of The Common Denominator of Success
On a 1 to 10 scale, how committed are you to your training?
---
3. Make a Total Commitment to Your Team
In addition to committing to your task and training, it is also highly likely that you will need to make a Total Commitment to your team. As an athlete, you are almost always in some way a part of a team setting. Even though some of you may compete in an individual sport where you don't necessarily need to rely on your teammates in competition to be successful, you will still spend a great deal of time training, traveling, and competing with your team. So you will need to make a Total Commitment to a larger team typically comprised of the following people:
Teammates - You will need to make a Total Commitment to your teammates. Your commitment to them begins with and revolves around being a great teammate. Of course being a great teammate means a variety of things including being a selfless, team player, consistently giving your best effort, supporting and challenging them, etc.
Coaches - You will obviously need to make a Total Commitment to your coaches. When you become a part of the team, you agree to live by their particular vision, values, and standards. You will need to commit to being coachable, honest, hard working, responsible, accountable, etc. You will also need to understand, accept, and ideally embrace the role that is assigned of you for the benefit of the team.
Surrounding Others - In the athletic world, there is usually a whole team of people such as athletic trainers, academic advisors, strength coaches, nutritionists, teachers/professors, fans, community members, etc. who will have certain expectations of you. You must make and fulfill Serious Commitments with these people as well. To gain the respect of your teammates, coaches, and surrounding others and create a productive culture, there are certain commitments you will need to make and keep with these people.
"The greatest compliment to any player is that he or she is a great teammate. We can't all be great players but we can all be great teammates... Great teammates choose to commit fully to the team's goals and understand in the big picture what is required of each individual."
Jay Bilas, ESPN Analyst and Author of Toughness
On a 1 to 10 scale, how committed are you to your team?
---
Though challenging to do on a daily basis, making a Total Commitment to your task, training, and team positions you to maximize your potential, earn the respect of your teammates and coaches as a leader, and gives your team the best chance of being successful.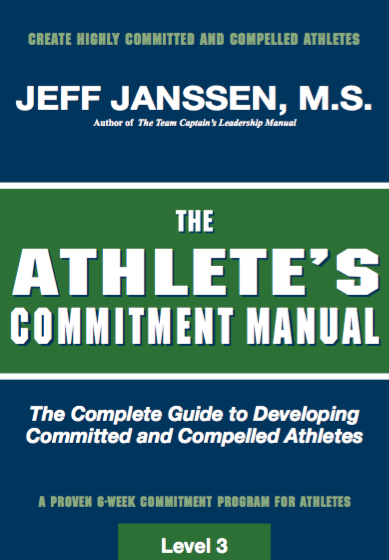 Excerpted from Jeff Janssen's Athlete's Commitment Manual. Click on the cover for more information.