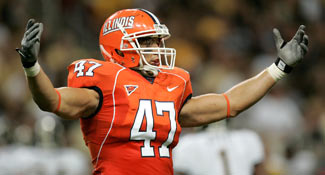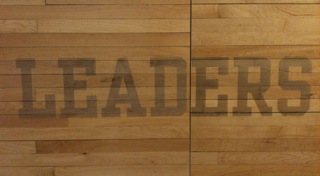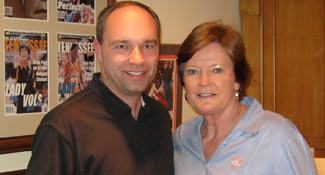 Licensed Sports Leadership Facilitator Program Details and How to Apply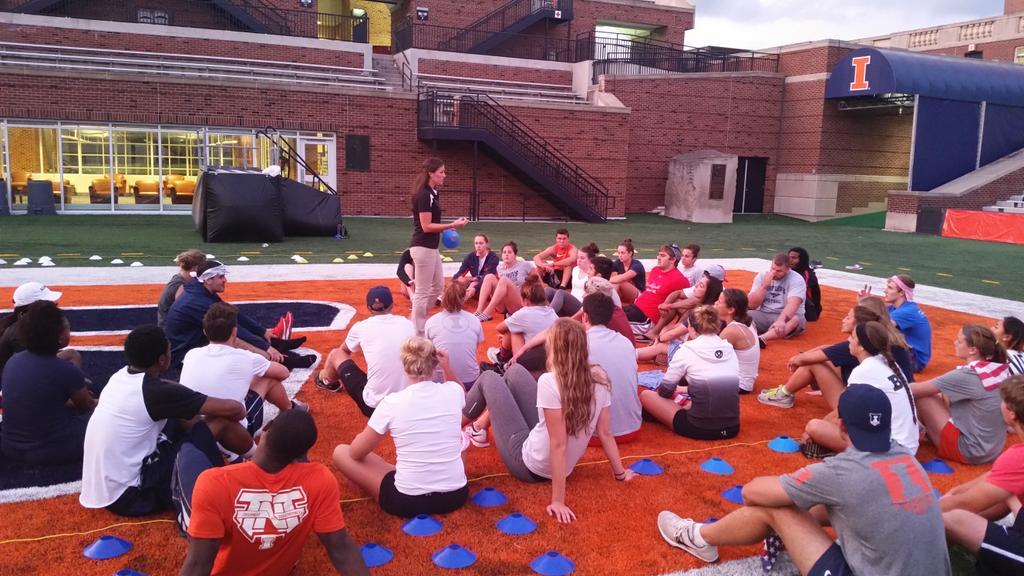 Thank you for your interest in becoming a licensed Sports Leadership Facilitator with the Janssen Sports Leadership Center. This special opportunity trains and licenses you to market and conduct our popular Leadership Summits to all the high schools, club/travel sports teams, and sports training facilities in your designated area.

A Leadership Summit is a proven 75-minute inspiring and interactive leadership workshop for a group of aspiring and/or current team captains/leaders. The Summit also typically includes a 75-minute workshop for coaches on how they can best select, develop, and partner with their team captains/leaders throughout the year. We recommend packaging both programs together as part of the overall Leadership Summit but you can offer each program separately, depending on the particular goals, needs, and budget of the school/team/club.
---
Exclusive Rights for Your Area
The license agreement provides you with the exclusive rights to market and conduct Leadership Summits with all the high schools, junior high schools, club/travel sports teams, and sports training centers located within your entire designated metro area over the next two years (with the strong possibility of ongoing renewal).
You will be the ONLY person licensed and allowed to market and conduct the Leadership Summits in your large, geographicallly designated area of at least 1 million to 3 million people and will not have to compete with any other licensed facilitators - so you will own your market.
"Facilitating Leadership Summits is a ton of fun. The athletes and coaches love the interactive workshops and get a lot out of them. The Summits have also been a great way to earn some extra income on my own time. I encourage you to check out this opportunity if you enjoy working with athletes and coaches and developing them into better leaders." JULIE AMMARY
Comprehensive Support Package for Licensed Facilitators
Here's an overview of the comprehensive benefits and support you'll receive:
- the exclusive license to be the sole provider of Leadership Summits in your area
- the complete training and preparation to facilitate Leadership Summits
- a detailed Facilitator's Guide with step-by-step instructions to conduct Summits
- videos of Leadership Summit workshops to learn from and model
- license to use all of our ready-made powerpoint slides to facilitate the Summits
- license to copy and use our proprietary handouts and evaluations to conduct the Summits
- Marketing Guide of strategies and best practices to market the Summits
- marketing assistance and support from our network of licensed facilitators
- online Zoom meetups to share ideas and overcome challenges with fellow facilitators
- high quality referrals from our network of over 30,000 coaches and ADs
- "spin-off" business opportunities to do more programs as follow ups to Summits
- list and promote your Summits on our website and with our 30,000+ social media followers
- $300 worth of Team Captain's Leadership Manuals you can sell to attendees
- 50% wholesale discount on all of our resources to sell to coaches, athletes, and ADs at full price
- sample contracts and agreements you can use when booking your Summits
- opportunity to partner with one of the most respected and recognized brands in sports leadership
- use of our Janssen Sports Leadership logo on your website, marketing materials, and Summits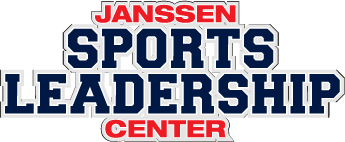 These comprehensive benefits and resources set you up for success. Based on our hard-earned experience and wisdom from over 25 years of marketing and conducting hundreds of these proven programs with high schools, club teams, and colleges around the world, we provide you with all the practical and proven content, tools, know-how, and support you need to be successful, essentially giving you a "Leadership Summit Business in a Box". You just need to provide the person-power to make it go.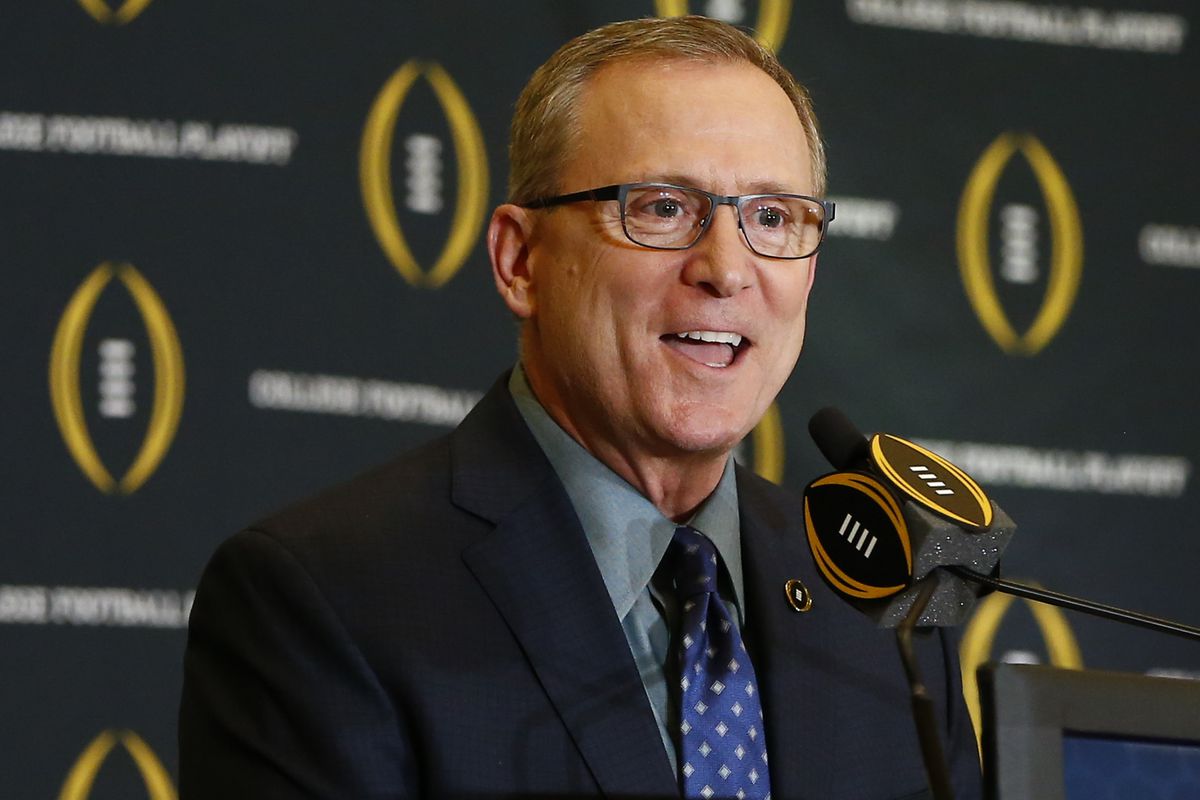 "I've been in the business for over 30 years and there are a lot of different programs I've seen. What the Janssen Sports Leadership Center does is the best out there. You will see a change in student-athletes in terms of leadership on the field, in the classroom, and everywhere else."
JEFF LONG, Inaugural College Football Playoff Selection Committee Chair
"Jeff's programs have huge value and his resources are extraordinary. I have learned so many things from Jeff and so have my players and teams."
ANSON DORRANCE, UNC Women's Soccer Coach, 22-time National Champions
Your Investment for These Exclusive Rights and Resources
For all the above exclusive rights, training, resources, and ongoing support, your annual investment to become a Sports Leadership Facilitator is a training and licensing fee of $2500. Once you start facilitating Leadership Summits, you will then keep 75% of the money from the programs you market and conduct and forward us a 25% content licensing fee as part of our partnership on a quarterly basis.
Only 2 Summits to Recoup Your Investment with Unlimited Income Potential
With this arrangement, you would just need to conduct two Summits to recoup your initial investment, assuming you priced the programs at $2000 or more. (We can provide pricing ranges and believe $2500 is a reasonable amount for most areas but it is up to you as a licensee to determine how you want to price the Summits.) Thus, with only needing to book two Summits to recoup your investment, you start with a reasonably low amount of financial risk but have a high potential for reward when it comes to earning income as outlined by the table below.
Your Potential Profit
Here is what your total profit could look like each year depending on the number of Summits you market and conduct and how you price them (using $2500 as a sample fee):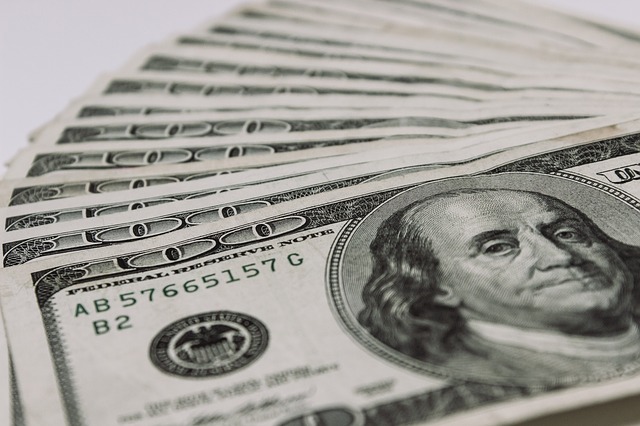 With this compensation structure, doing just one Leadership Summit every other month translates into $8,750 for you each year.
The average high school coach puts in 15-25 hours each week for $2000-$3000. This opportunity can earn you 3 to 4 times that amount in a mere fraction of time without all the stresses and hassles of coaching.
Thus, think of the money as an investment in yourself. If you believe in yourself and your ability to cultivate and deliver these proven programs, you will make this annual investment many times over in the coming years. If you believe the money is too much or you question whether you would be able to make it up by securing just two Summits each year, this opportunity would not be a good fit for you or us. So the ultimate question becomes:
"Is the $2500 initial investment worth the potential of making $5,000, $10,000, $15,000 or more doing something you would love doing?"
"It has been a lot of fun facilitating Leadership Summits! I have received excellent feedback from both coaches and athletes and it is very rewarding to know I am helping make a difference in developing future leaders. The Summits have been a great way to earn some extra income on the side. If you are someone who enjoys working with both athletes and coaches and has a passion for developing leaders, then I definitely encourage you to check out this opportunity." GREG BERGE
"Facilitating the Janssen Sports Leadership Summits and bringing leadership skills to student-athlete leaders is so rewarding! The interactive and engaging Summits help the future leaders learn and begin to practice their leadership abilities. Their coaches often learn something, too! The Summits are a great way to earn some extra money, grow my business, and most importantly develop today's student-athletes into tomorrow's leaders." KRISTIN WESTRICK
Earn Additional Income with Our Bestselling Leadership Manuals
Further, you can earn additional income by offering our bestselling Team Captain's Leadership Manuals at your Summits or when marketing to coaches and ADs. You get 10 free copies to start with which translates into $300 of income for you, further offsetting your costs. You can get additional Captain's Manuals and any of our six Sports Leadership Development Series books at a special 50% off wholesale discount rate when you get 10 or more and sell them to coaches, athletes, parents, and ADs at full price ($29.95) to enhance your income as well. Depending on how many books you sold, your additional profit (outside of the original $300) could look like this:
Many of you have already successfully used the Captain's Manuals with your teams and know the value they offer. The Manuals are a great way to reinforce and extend the leadership training beyond the Summit - so you can package them as part of the Summit or sell them as an add-on resource afterwards.
Unlimited Income with Future Growth Potential
By offering both Summits and books, you have the chance to earn some serious, unlimited money if you're willing to put in the legwork to secure programs in your area. Also, licensees who excel both in the quality and quantity of their programs will be eligible to facilitate our Leadership Retreats down the road, work with colleges, and add other metro areas if desired. Thus, you have lots of potential for both professional and financial growth.

License to Market and Conduct Leadership Summits
We want to be clear that you will need to invest sufficient time networking and marketing to cultivate Leadership Summit opportunities, especially early on as you start out. Some opportunities may come your way based on our connections and referrals, but the vast majority will be the direct result of your marketing and sales efforts. Fortunately, most people already have at least a few schools/teams they have solid connections with in their area to book their first programs and cover their initial investment.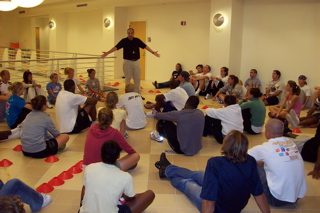 To build your business, you will be responsible for contacting, marketing to, and contracting with schools, club sports, and sports organizations. Thus, if you are uncomfortable networking, marketing, and cultivating your own opportunities, this is NOT a position for you. Because your marketing efforts may take some time to yield results, we have structured the license to be a two-year agreement (with the option to renew). Some schools may not have the budget for the current school year but can secure the funding for next year so we want you to be able to reap the long-term rewards of your efforts.
Ultimately, much like the sports world and the game of life, your success will be largely driven and determined by your efforts. Like a coach, we will provide you with all the proper training, proven strategies, and encouraging support, but you will need to put in the work and execute your game plan if you want to be successful. Depending on how much time and energy you invest and how you price your programs, we think the typical facilitator should be able to book and conduct roughly 4 Summits in their first year and some facilitators potentially 10 or more in their second year depending on their connections, networking, marketing and selling skills, fee level, and time invested. On the low end, we hope facilitators could book and conduct at least 2-3 Summits per year. There are obviously no guarantees - your success will be primarily up to YOU.
"Facilitating Sports Leadership Summits is a blast! Being able to engage with athletes and coaches and discuss the aspects of leadership and how to apply them is very rewarding. The Summits are exciting and everyone leaves energized! Having the flexibility to do this in my spare time and create another revenue stream is a great benefit. If you love leadership and motivating others to be better leaders, this is the opportunity for you." MARY CUNNEEN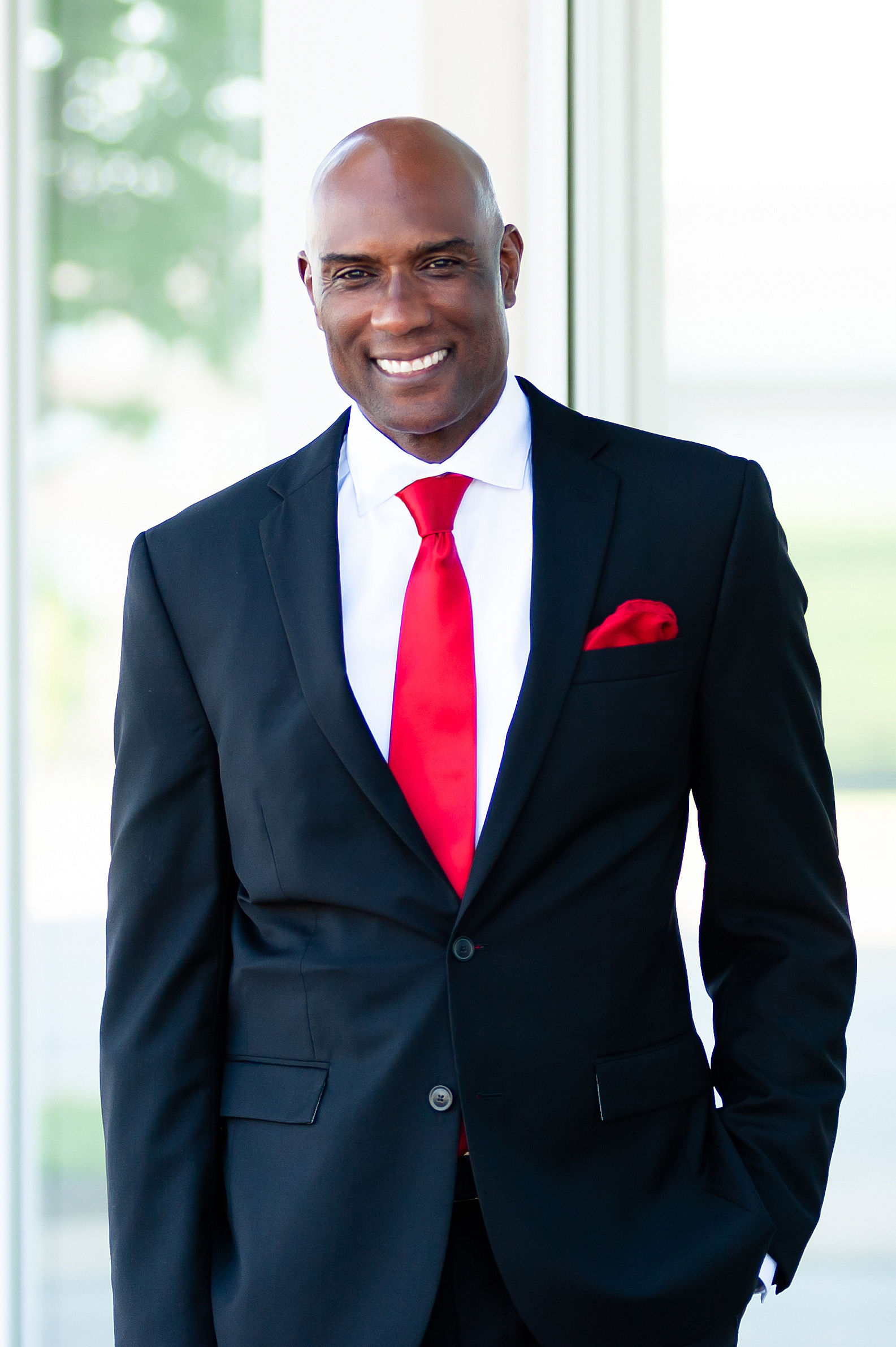 "Facilitating Leadership Summits is a great way to help athletes and coaches acquire leadership skills and strategies that foster a player-led and coach supported culture. The Summits provide a rewarding experience, knowing you are making a difference in helping student-athletes and coaches become effective leaders. The Summits are a great way to earn passive income, but they become a byproduct of the relationships you create with each athlete, coach, and teams you work with." MARC ANDERSON
We hope this detailed information provides you with a clear understanding of what this licensed Sports Leadership Facilitator opportunity is all about and what it could mean for you.
---
Bottom Line: We are looking for talented people who...
- are passionate about developing leaders
- have strong facilitation and marketing skills
- desire a ready-made, practical, and proven leadership program that delivers results
- want to be a part of a highly-respected team in the sports leadership arena
- are excited about taking advantage of this special opportunity to partner with us
If this describes you, please apply!
---
How to Apply
Please email us the following information by no later than Friday, March 3 to Julie Domina at [email protected]
(The date of your application will be noted as a sign of your interest. We don't want you to rush, but we do want people who are highly committed and compelled to take advantage of this opportunity and not waiting until the deadline to apply.)
Professional resume.
Two letters of recommendation regarding your experience, especially highlighting your presentation skills, marketing/sales skills, initiative, and character.
Three professional references.
Create and upload a short video on YouTube, Vimeo, or other platform we can privately access. We would like to see you teach a leadership concept, discuss why you are interested in this opportunity, and how you would plan to market programs in your area. If you are looking for material to teach, you can use the info on the 5 Kinds of Leaders to show us how you would present it in an engaging, inspiring, and instructive way to a large group of high school team captains for 5-10 minutes.
Note to College Coaches: Please check with your school's policies and compliance office before applying. Each school is slightly different in terms of their outside income policies and interpretation of rules but we have had college coaches receive permission from their schools to participate.
Anticipated Time Frame
November 1 = Initial Announcement
November 1 - March 3 = Submit Applications. We will work through all applications between now and early March and set up online interviews with selected, high-potential applicants.
March 1 - March 11 = Decisions Made on Licensed Facilitators
March 20 = Annual Licensing Fee of $2500 Due
March 26 and April 2 = Online Training Dates
April 3 = Start Marketing and Facilitating Leadership Summits
Online Training
Because we have facilitators from all around the country/world, want to keep your start up costs low, and eliminate your time away from home, we will provide our live training using the Zoom platform online. Our training will be Sunday evenings March 26 and April 2 from 6:00pm to 9:00pm eastern – so please keep those evenings free.
If you have any questions, please contact Julie at [email protected]
We look forward to the possibility of partnering with you to develop the world's next generation of leaders in your area!