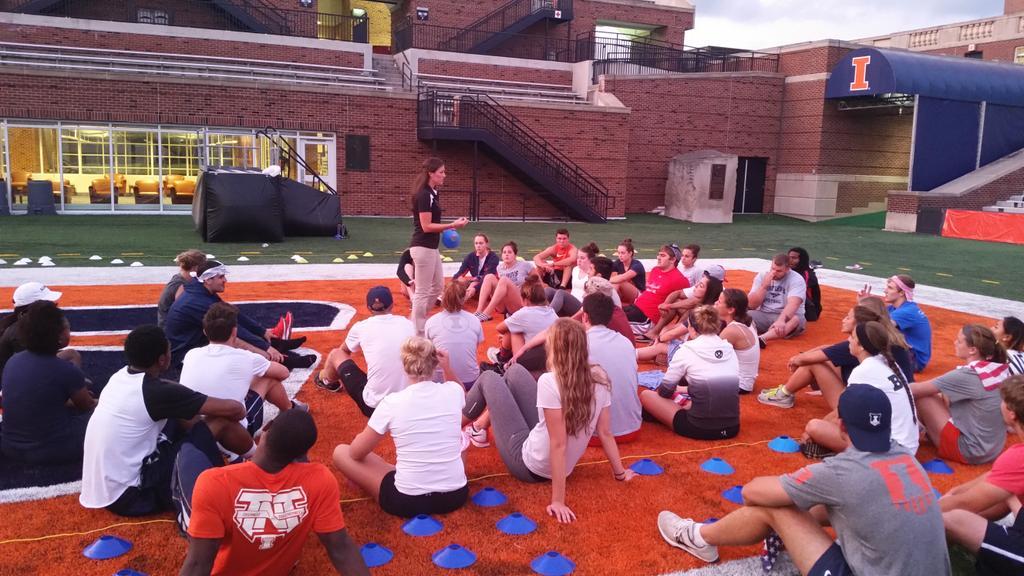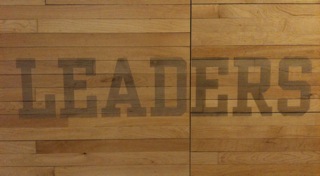 6 Leadership Lessons from the Illini Leadership Academy
by Jeff Janssen, Janssen Sports Leadership Center
Continuing our in-depth look at our various Leadership Academies across the nation, this article explores six Leadership Lessons from the Illini Leadership Academy. In its sixth year, the Illini Leadership Academy develops Illinois student-athletes and coaches into world-class leaders who are committed to a lifetime of service, success, and significance.
Here are six strategies used at Illinois that you might be able to adopt or adapt to your team.
1. Captain's Time Outs: Janet Rayfield Empowers Leaders
Tired of sloppy, unfocused practices and workouts? Wishing your captains would take more responsibility and initiative to step up and refocus your team rather than having to do it all yourself? Illinois women's soccer coach Janet Rayfield empowers and encourages her leaders to call Captain's Timeouts during practice. A Captain's Timeout is a quick refocusing huddle that is called and led by the team captains to get the team back on track. It puts the onus of having a crisp, focused, and quality practice on the captains rather than just on the coaches.
Captain's Timeouts can benefit your team in some critical ways including:
encourages the captains to tune into the momentum and psyche of the team.
encourages your leaders to take responsibility and co-ownership for the quality of the practice.
gives them an opportunity to try to refocus the team in a practice setting so they can better do it in competition.
How could your program benefit by empowering and encouraging your captains to call Captain's Timeouts?
2. Leading on a Global Level: CeCe Marizu and Jock Jams
While the short-term focus of our Leadership Academies is to develop student-athletes into effective leaders who impact their sports teams, we also ardently aspire to develop leaders who impact the greater world. Illinois swimmer CeCe Marizu's video below is the perfect example of the selfless, global leaders we are looking to build that transcend athletics.
Click here for more info on SALSC
3. Coaching by Connecting: Kevin Hambly and Regular Player Check-ins
Because leadership is all about relationships, Illinois volleyball coach Kevin Hambly invests a significant amount of time to meet with every player on his roster at least every two weeks. This critical one-on-one time provides Hambly with a chance to really connect with each of his players on a bimonthly basis.
Hambly's check-ins go way beyond volleyball to really talk about each player as a PERSON - how they are doing as people, students, athletes, daughters, friends, etc. Hambly feels the time invested is essential to knowing and understanding his team. And, by investing quality time with them at least every two weeks, his athletes know their coach truly cares about them as players and people.
How can you better connect with EACH of your athletes on a REGULAR basis?
Our Championship Coaches Network members can click here to discover three more Leadership Lessons from the Illini Leadership Academy.