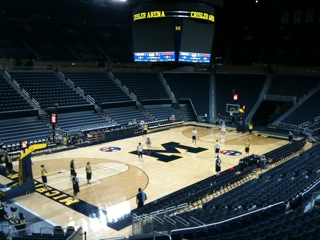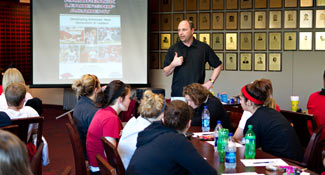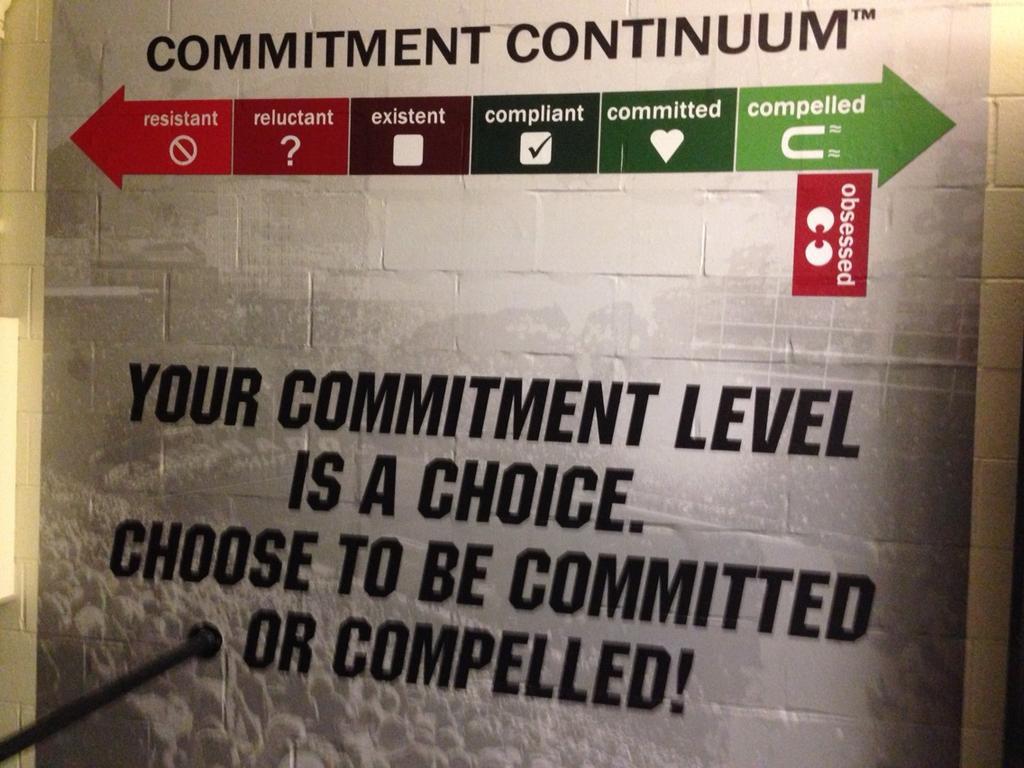 12 Things It Takes to Win a Championship
by Jeff Janssen, Janssen Sports Leadership Center
What does it take to win a championship - or several of them?
No doubt there are many critical components that go into the mix to become the absolute best of the best. Having the truly amazing privilege to be a part of over 30 National Championships working with top colleges like Michigan, Arizona, Stanford, Illinois, Arkansas, and Notre Dame, here are the 12 most important ingredients I've seen that are necessary to win a championship - along with some actual, behind-the-scenes stories to illustrate the principles. As you read through them, I encourage you to analyze and rate your team on each of them using a 1-10 scale to see where your team stands.
1. Talent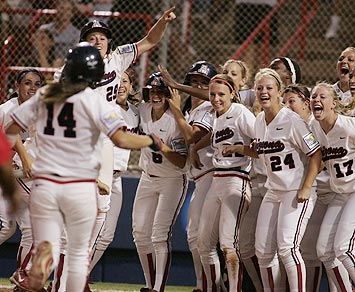 First things first, you obviously need a strong level of talent to win a championship. Notice I said "strong" level of talent and not "superior" level of talent. Without a strong level of talent you will have an extremely tough time making it through the grueling regular season nor the gauntlet of the playoffs.
But you certainly don't need to be the most talented team in the field as many Dark Horses and Cinderellas have proven through the years. You simply must have enough firepower on your best day to conquer the Big Dawgs. To compete with and beat the best, your most talented athletes will need to bring their A games and you will usually need an X Factor to step up and make some key plays as well.
As Lou Holtz once said, "You are not going to win without talent. But you can lose with it too." So keep in mind that while strong talent is definitely desired and essential to the championship equation, it is far from the only factor needed. Strong talent admits you into the championship arena, but it doesn't guarantee your team will raise trophy in the end. There is so much more you will need to put in place to maximize your team's chances of winning a championship.
On a scale of 1-10, how much talent does your team currently have?
How can you better find, select, and develop better talent for your team?
2. Toughness
In addition to talent, Championship teams have a special toughness about them that makes them extremely difficult to beat. Your team must develop and display a certain mental edge. You must cultivate and compete with a "refuse to lose" mindset and force your opponents to bring it on every single play and possession because your team rarely beats itself. Your team must ferociously fight through the inevitable fatigue, frustration, and failure that is part of every game and season and eagerly keep coming back for more. When your team gets knocked down, you quickly and resiliently bounce back every time. As Coach K says, "Mental toughness leads to physical toughness. When you get knocked down, it's mental toughness that always gets you up, not physical toughness."
On a scale of 1-10, how tough and resilient is your team?
If your team is not tough enough, how are you going to teach and train them to be more mentally tough?
3. Togetherness
Championship teams forge a common bond that unifies and galvanizes the team for greatness. Your team must develop, commit to, and passionately pursue a common goal that transcends everyone's individual goals and needs. Your athletes must willingly and unselfishly make individual sacrifices to put the needs of the team ahead of their own - knowing that everyone will benefit at an even higher level in the long run. You must get your athletes to understand, accept, and even embrace various roles that help the entire team be successful. You must convince them to commit to and play for something bigger than themselves.
For example, despite winning 20 NCAA national championships through the program's illustrious history, few expected the 2012 North Carolina women's soccer team to win the national championship. The Tar Heels were the 13th ranked team in the country and had lost or tied 8 games during the regular season. However, the Tar Heels banded together and rallied around coach Anson Dorrance's wife, M'Liss, who was suffering from some health issues at the time. With this common goal motivating the team, Carolina came together and advanced through the NCAA tournament and beat Penn State 4-1 to win an unlikely national championship. "This was one of those years that it was a chemistry miracle. To have this kind of finish is just extraordinary. I think we overachieved," said Dorrance. Their talent was solid but their chemistry was spectacular and the key difference in winning the championship.
On a scale of 1 to 10, how unified and together is your team right now?
If you are not together, what are you going to do as a coach to create better team unity?
Click here to learn more about the 7 C's of Championship Team Building.
4. Commitment
A high level of commitment is crucial for winning a championship. Keep in mind that the seeds of a championship are sown long before the trophy is raised. Your athletes must commit to quality training on a regular basis, especially during the offseason, to get the most out of their potential. Rather than doing it because someone else is making them, your athletes must discipline themselves to train, condition, lift, eat well, watch film, go to class, etc. when no one else is watching. Without this consistent commitment to quality training and working the process of success, the outcome of a championship just won't happen. You must create a culture of commitment where athletes and coaches are Committed and Compelled to be the best.
Michigan State men's basketball coach Tom Izzo says, "Very few people are willing to do what it takes to do extraordinary things. They talk about what they want. But to be the best, you have to pay the price to be the best. And you have to be willing to pay the price every day. It isn't easy, but it is absolutely worth it."
On a scale of 1-10, where is your program's commitment level right now?
If it is not where it needs to be, how are you going to build and bolster your team's commitment?
Click here to learn about how the Commitment Continuum can help your team.
5. Competitiveness
Championship teams compete relentlessly. They have a deep desire to win that drives them to compete with an unmistakable sense of urgency, focus, and intensity. This competitiveness inspires them to make the majority of the hustle plays and sends a message to their opponents that they are not going to give an inch. They are on a mission and won't let anything stand in their way. Says North Carolina women's soccer coach Anson Dorrance, "From the beginning, what I've always tried to do is think about the kind of team that I would hate to play against if I were a player. Who would I hate to play against? Someone coming at me for 90 minutes."
This relentless competitiveness often stems from having something to prove. For example, Arizona's softball team desperately wanted to beat their rivals UCLA after losing to them in the national championship the year before. They felt the Bruins had stolen away something from them that was rightfully theirs. To tap into the Wildcats' underlying competitiveness, I shared a true story with them before the playoffs about Muhammad Ali, who had his bike stolen when he was a young boy and used the negative situation to motivate himself to become a boxing champion. The story deeply resonated with the team and became their motto and mantra to "get their bike back" as they played with passion at the Women's College World Series and won the national championship.
On a scale of 1-10, how competitive and relentless is your team?
If it is not where it needs to be, how are you going to teach and train your athletes to be more competitive?
Click here to discover 5 Strategies to Develop Your Athletes' Competitiveness.
6. Confidence
Even though your team may not often be the most talented team in the tournament, you must believe you still can and will win. Your team needs to have the confidence that you can compete with the best teams and ultimately prevail despite sometimes facing highly-ranked opponents. From where does this confidence come? It comes from believing in and trusting your training, believing in and trusting your ability, believing in and trusting your mental edge, believing in and trusting your game plan, and believing in and trusting each other.
For example, in the 2009 national championship final, North Carolina field hockey faced #1 ranked Maryland who was a perfect 23-0 at the time. The Tar Heels had to believe they could beat the very powerful and undefeated Terps. With the game tied 2-2 in the waning moments, UNC drew a penalty corner with only 11.7 seconds left. As Dani Forward lined up at the top of the circle to take the shot, Tar Heel teammate Melanie Brill kept telling her, "I believe in you. I believe in you. I believe in you…" Forward and the Tar Heels confidently stepped up and miraculously knocked in the game-winning goal to beat Maryland and win the championship.
On a scale of 1 to 10, where is your team's confidence right now?
If it is not where it needs to be, what can you do to help build your team's confidence?
6 More Things It Takes to Win a Championship
Our Championship Coaches Network members can click here to discover the remaining 6 things it takes to win a Championship.