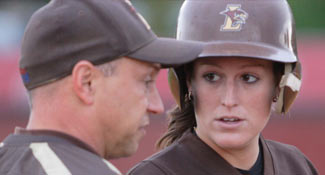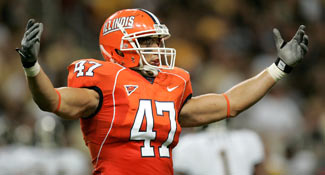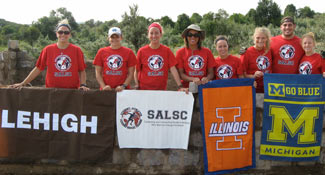 10 Leadership Lessons from the Michigan Leadership Academy
by Jeff Janssen, Janssen Sports Leadership Center
Every week my top-notch associates and I get the awesome privilege to learn from the best coaches and student-athletes across the nation. Whether it is Michigan, Illinois, North Carolina, Arkansas, or many of the other programs we work with, we get to learn from the best of the best - and hopefully teach them a little something too. Over the coming months, we will be sharing various Leadership Lessons we glean from working with top athletic departments around the country.
One program that is really on the rise is the University of Michigan. Not only is Michigan fortunate to have a slew of world-class coaches and talented student-athletes, but new athletic director Dave Brandon, former CEO of Domino's Pizza and football player for the legendary Bo Schembechler, has ushered in a whole new era in Ann Arbor. Michigan certainly has a storied past but also has an equally bright future with Brandon at the helm.
What I really enjoy about Michigan is their willingness to innovate and continually push the envelope of leadership development with their student-athletes, coaches, and staff. I'll elaborate on some of the cutting edge programs below that has made Michigan's Leadership Academy one of the absolute best in the country.
Here are 10 ideas, innovations, and insights I picked up from my latest trip to Ann Arbor I hope you might be able to adopt, adapt, or apply to your program.
1. Rising Talent Program for Aspiring Head Coaches
One of the best and most exciting innovations at Michigan is the new Rising Talent Program we launched this fall. The cutting edge Rising Talent Program (RTP) is an accelerated professional development program designed specifically for selected Michigan assistant coaches who aspire to be head coaches. The two-year, eight-module program provides assistant coaches with the insights and skills necessary to prepare and position themselves for head coaching opportunities.
The three primary objectives of the Rising Talent Program are to:
Prepare assistant coaches to successfully step into head coaching positions at Michigan or elsewhere.
Develop participants into more effective and well-rounded assistant coaches.
Retain quality assistant coaches longer because they are provided with a systematic professional development program.
The program has already attracted top-level assistant coaches because they are excited about this rare professional development opportunity to be formally mentored for head coaching positions. If you are a college assistant coach who aspires to be a head coach and wants to learn more about the Rising Talent Program, contact me at jeff@jeffjanssen.com
2. The Omaha Challenge
New Michigan baseball coach Erik Bakich has brought a whole new energy and toughness to the program. To motivate his guys during the fall season, Bakich runs the grueling yet engaging Omaha Challenge with his team. The Omaha Challenge is a series of physical and mental challenges he takes his players through to test and build their teamwork, leadership, mental toughness, and competitiveness. Check out the video below of the Omaha Challenge when Bakich was at Maryland and see what you can adapt to your team.
3. Leaders Can Come from any Level
The 2013 Final Four Michigan men's basketball team was led on the court by some spectacular players including Tim Hardaway, Jr. and National Player of the Year Trey Burke. However, the captain of the team was actually walk-on senior sub Josh Bartlestein. Bartlestein's leadership was so respected by his coaches and teammates that he earned the Michigan Leadership Academy's prestigious Leader of Distinction award with our 360 leadership evaluation. J-Bart, as the team and staff affectionately calls him, did not let his lack of playing time nor ankle surgery deter his leadership.
J-Bart is living proof that you don't need to be the best player or even have a scholarship to be a respected leader. Said Michigan coach John Beilein, "One thing is for certain, he is the most selfless, team guy that I may have ever coached. That young man has the ear of this locker room, and he has the ear of the coaching staff, as well." Keep in mind that respected and influential leaders can come from any level.
4. "You can't beat opponents if you can't beat drills."
Michigan men's assistant basketball coach Jeff Meyer said the above comment after our coaches' workshop. It reminded me how important it is to use High Standards Drills with your team. As I detail in our Develop Relentless Competitors Drillbook, High Standards Drills can be set up with virtually any kind of physical drill by making a specified number of consecutive plays in a row. Or they can be set up by achieving a certain number of successes in a specific period of time.
The key concept with High Standards Drills is to establish a specific high standard of performance that your athletes must achieve or surpass before they can complete the drill. If the team achieves or surpasses the goal, the drill is over. If they fall short, they must keep doing the drill until they achieve the standard. Obviously the drill typically becomes tougher over time as the athletes get more and more tired. Not only will you see Competitors emerge when you do these drills because they want to get them over and done, you will also see leaders attempt to step up, motivate, and refocus the team.
5. Culture Wins
Athletic director Dave Brandon has upgraded Michigan in a variety of ways. Just walk into the totally renovated Crisler Center or Yost Ice Arena and you will immediately see a huge difference. While Brandon has spearheaded a number of facilities improvements, the biggest and most important upgrade has been in the athletic department's overall culture. Brandon says, "Championship teams find a way to transform themselves into winners. No doubt, there needs to be talent, but there also needs to be a winning culture."
Brandon has transformed Michigan's culture by raising the standards and expectations of everyone around the department. He has a vision of Michigan fully living up to its motto of being the "Leaders and Best." Not only does he communicate the desired vision but he has also ratcheted up the expectations and standards of behavior necessary to achieve it. Brandon and his fellow athletic administrators completely understand that all successful leaders, whether they are ADs, coaches, or captains, serve as the primary creators, champions, and caretakers of a winning culture. It is fun to be a part of a program that not only talks about creating a Championship Culture - but actually lives it on a daily basis.
For more information on how to develop a Championship Culture in your program, check out our How to Build a Championship Culture Audio Series.
Our Championship Coaches Network subscribers can click on Part 2 of this article to discover 5 more great ideas from the Michigan Leadership Academy.