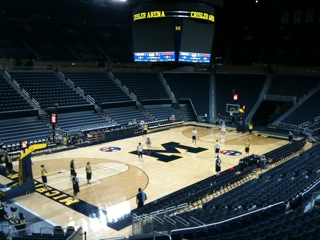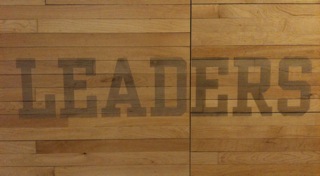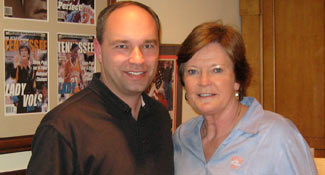 How to Hold People Accountable Course for Captains and Coaches
Several coaches and athletes have asked us to reschedule this course to a later date based on timing. We will be launching a comprehensive Sports Leadership Academy in the fall so stay tuned for that...
Need your athletes to do a better job of holding their teammates accountable?
"On good teams coaches hold players accountable, on great teams players hold players accountable." Joe Dumars, NBA Champion
Hands down, the #1 challenge for today's leaders is effectively holding people accountable.
Most athletes HATE holding their teammates accountable and thus rarely do it. We have all the hard data from thousands of athletes to prove it – not to mention all the conversations we've had with frustrated coaches and administrators who suffer the negative consequences of it.
This lack of holding teammates accountable ultimately costs you games, sleepless nights, your program's reputation, and championships – quite a high price to pay.
Let's fix this costly problem and equip your leaders BEFORE your season starts!
A PROVEN SYSTEM TO HOLD PEOPLE ACCOUNTABLE
The all-new How to Hold People Accountable Course provides you and your leaders with a practical and proven step-by-step system to effectively hold people accountable – rather than allowing people to shortchange, squander, or sabotage your season. This 4-part course starting July 13 provides your athletes with the critical confidence, essential courage, and practical skills necessary to step up and constructively confront their teammates and hold them accountable.
"When your teammate looks you in the eye and holds you accountable, that's the greatest kind of leadership there is." Doug Collins, NBA Coach
---
CREATE A CULTURE OF ACCOUNTABILITY
You and your leaders will learn how to effectively establish, endorse, and enforce a strong Culture of Accountability in your program both on and off the playing fields. You'll gain the skills and strategies necessary to step up and have the difficult and often uncomfortable, yet essential conversations with people if your team is going to be successful.
As a Leadership Team, you and your team leaders will collectively work together to analyze the critical areas where athletes need to be held accountable and develop and deploy a proven plan to make sure they consistently meet or exceed your team's standards.
While most athletes struggle to hold their teammates accountable, we also see that many coaches occasionally have a hard time holding their athletes and staff accountable, as well as many ADs keeping their coaches accountable. So this course addresses a common challenge at all levels of sport that needs to be solved and overcome.
"You have to hold people accountable. You're not always going to be the most popular. If you want to win, sometimes you have to have a difficult conversation with people. You know they are not going to like you. But you do it because you want what is best for the team." Carla Overbeck, Former U.S. Women's Soccer National Team Captain
How to Hold People Accountable Course Details
WHO: Coaches and Actual/Aspiring Team Captains/Leaders at the College, High School & Club Level
WHAT: An interactive and innovative course with proven strategies for holding people accountable
WHEN: Monday Nights, 8:30 pm eastern over 4 consecutive weeks: July 13, July 20, July 27, August 3
WHERE: Online using your computer, tablet, or phone from the convenience and comfort of your home
WHY: Help captains and coaches work together to hold people accountable to your team's standards
INVESTMENT: Costs vary depending on the number of captains/coaches involved; see the end of page
Who should enroll in the online How to Hold People Accountable Course?
Your Leadership Team should participate in the course and typically includes the following key people:
• Coaches: head and assistant coaches (may also include your strength coach, trainer, support staff)
• Existing Team Leaders: actual/anticipated captains, key team leaders, leadership council members
• Emerging Team Leaders: athletes who show captain potential, leaders of each class/position group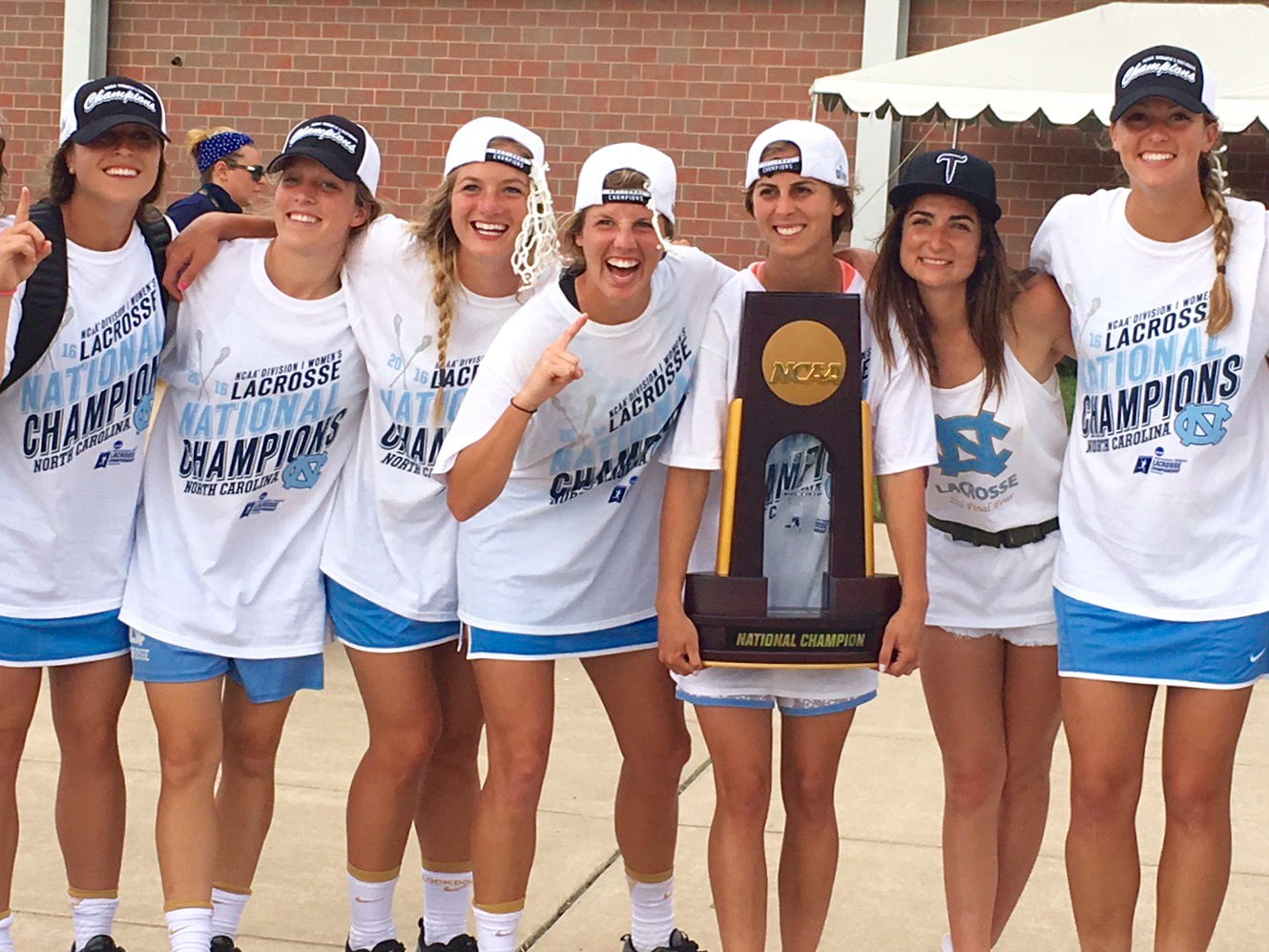 All of these people are important layers of leadership for your program and their ability to hold their teammates accountable influences and impacts your team in many ways - so ideally they all should participate. However, if your budget is a concern, you can pare this group down to as low as 1-2 coaches and your actual or anticipated team captains/leaders for the upcoming season.
You, your staff, and your team leaders will virtually attend the classes together online from your respective locations for 35-45 minutes – then you will discuss, customize, and apply the strategies to YOUR TEAM using the practical tools provided – either immediately after the class through your own online Zoom link or during a mutually convenient time later in the week.
By combining your captains and coaches together as one unified Leadership Team for this special course, you will work closely together to successfully establish, endorse, and enforce a Culture of Accountability on your team.
The 4-Week Online How to Hold People Accountable Course teaches you and your leaders how to:
forge a strong Leadership Team that works together to effectively co-lead your team
earn the respect and platform necessary to effectively hold people accountable
create clear standards so there is no confusion or question about what is expected
positively call out the winning behaviors and not just harp on the negative actions
effectively approach a variety of people and situations to hold them accountable
---
Join world-renowned sports leadership expert and author of The Team Captain's Leadership Manual Jeff Janssen for these live online classes to learn how you can best partner with your team leaders to create and sustain an Accountable Culture in your program.

"Jeff's programs have huge value and his resources are extraordinary. I have learned so many things from Jeff and so have my players and teams."
ANSON DORRANCE, UNC Women's Soccer Coach, 22-time National Champions

"I've been in the business for over 30 years and there are a lot of different programs I've seen. What Jeff Janssen does is the best out there. It builds on itself. It is not a one-time seminar."
JEFF LONG, Kansas Athletic Director
---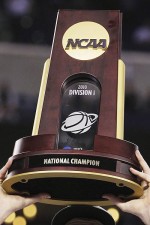 Practical and Proven Tools to Use with Your Coaches, Captains, and Team with Each Class
Each online class offers tons of practical and proven tools and strategies you can implement immediately with your captains and coaching staff.
You and your leaders will receive at least one tool, evaluation, and/or link per class you can use to positively impact your program now and when your season starts.
HOW TO HOLD PEOPLE ACCOUNTABLE COURSE FOR CAPTAINS AND COACHES CLASS SCHEDULE – Mondays, 8:30 PM Eastern
Class #1 – Monday, July 13 = How to Establish a Culture of Accountability on Your Team
Class #2 – Monday, July 20 = How to Get Your Team to Buy In to and Embrace Your Standards
Class #3 – Monday, July 27 = How to Endorse and Reward People Who Exceed Your Standards
Class #4 – Monday, Aug. 3 = How to Effectively Enforce and Uphold Your Team's Standards

Each online class includes approximately:
35-45 minutes of Jeff Janssen teaching the accountability strategies using real-life examples
5-10 minutes of Jeff answering your specific implementation questions
20-40 minutes of you discussing and applying the proven strategies to YOUR program
you can either meet immediately following the class or at a convenient time later in the week
Online Access: Each participant gets a virtual "front row" seat and is provided with a customized Zoom link to access the course via their laptop, iPad, and/or phone on the dates listed above.
Be sure to list all the names and email addresses of the coaches and captains you would like to enroll in the course and select the correct number of attendees in the quantity selector when ordering as only those who are registered will be allowed to access and attend the classes.

Sorry, we are not allowing people to attend single classes - you must register your coaches and captains for the complete course if you want them to participate.

Because we want everyone to experience and discuss the material at the same time, we will not provide recordings of the course to be viewed later. Thus, be sure to sign up people who you know can attend all or at least the majority of the classes.
Don't miss your chance to:
- learn these proven accountability strategies used by 30+ NCAA National Championship teams
- give your leaders numerous practical tools you all can use to build an Accountable Culture
- productively take advantage of this time before your season starts to develop your leaders
- learn directly from Jeff through this live, 4-part course and ask your questions
- connect with a community of coaches and captains from around the world looking to learn
Save Big Bucks with Our Volume Discounts
SAVE 10% WHEN YOU REGISTER BY JULY 3
Save 10% by taking advantage of our "Early Bird Discount" when you register your leaders by July 3 using the coupon code accountable in the coupon box.
You'll also save hundreds to thousands of dollars with our volume discounts. We offer significantly discounted Leadership Team Packages and Athletic Dept. Packages based on the number of coaches and captains* you want to take part in the course.
*Captain = Many teams have not yet determined their "captains" for the season and some opt not to. So any athlete who is an actual or anticipated team captain, key team leader, leader of a particular class, position or event group, or emerging team leader with the potential to be a team captain is eligible for you to enroll in the course. Essentially, if you want or need the person to be a leader for your team either now or in the future, enroll them in the course even though they may not have the title of captain.
Leadership Team Discounts: Save Hundreds of Dollars
Enroll your existing and emerging leaders as well as your coaching staff in the course. We provide increasing discount levels for greater numbers of attendees. Click on the red box below and be sure to insert the number of participants you would like to enroll where it says "QUANTITY" to get your exact pricing. (You can enter the participants' names and email addresses in the Order Instructions/Comment Box when you order. Or email them in a spreadsheet to [email protected])
Examples of different prices are available below based on the number of participants:
Leadership Team of 2 - Only $22.39/person/class = $199 Now Only $179.10
Leadership Team of 3 - Only $18.68/person/class = $249 Now Only $224.10
Leadership Team of 5 - Only $17.06/person/class = $379 Now Only $341.10
Leadership Team of 7 - Only $14.43/person/class = $449 Now Only $404.10
Leadership Team of 10 - Only $11.23/person/class = $499 Now Only $449.10
Athletic Directors: Save Thousands of Dollars
We provide HUGE discounts to ADs when you have several of your coaches and captains participate in the classes. The pricing drops tremendously to only $4.50 to $8.99 per person per class with our Packages for 25, 50, 100, and 150 attendees and 10% "Early Bird Discount" using the coupon accountable. It's like having your own online mini Leadership Academy for your entire school or club team.
(You can enter the participants' names and email addresses in the Order Instructions/Comment Box when you order. Or email them in a spreadsheet to [email protected])
Athletic Dept. of 25 Attendees - Only $8.99/person/class = $999 Now Only $899.10
Athletic Dept. of 50 Attendees - Only $6.75/person/class $1499 = Now Only $1349.10
Athletic Dept. of 100 Attendees - Only $5.62/person/class = $2499 Now Only $2249.10
Athletic Dept. of 150 Attendees - Only $4.50/person/class = $2999 Now Only $2699.10
What Coaches and Captains Say about the Value/Impact of the Course:
"Jeff's content is extremely practical, beneficial, and useful to any team at any level. The lessons have a very clear progression and a clarity which creates an environment for discussion. This discussion and communication is paramount to creating the trusting relationships needed to build a team and a championship culture. The biggest reason I love Jeff's content is that it allows both the individual and the team to grow!" Ryan McGinnis, Kimberly High School Athletic Director
"Thank you Jeff for a powerful and insightful 4-week course. Allowing our upcoming leaders time to assess and evaluate their leadership strengths, analyze and reflect on their team's culture, and strategize for their future roles as leaders was invaluable and could not have come at a better time. They now have the tools to begin their work!" Carol Cantele, Gettysburg Women's Lacrosse Coach, 3-time National Champions
"As a rising high school junior wrestler, I was looking for something to elevate my own leadership skills and identify my areas of weakness. Jeff's course allowed me to achieve great insights into myself and raise my leadership potential — not just for my wrestling team, but for my life. Thanks Jeff!" Cody Stern, JJP High School Class of 2022
"Jeff Janssen's course is highly recommended for any coach or team leader who desires to develop a championship culture in their sports teams and schools. Jeff has collected lessons from decades of observing champions and expertly crafted leadership materials to put you on the right path. You will not regret taking a course or using his books." Todd Ferry, Havelock, NC
Everything is relevant and hands on. The anecdotal stories from Jeff's experience with so many high level coaches helps drive home the points. It's been great... thank you!
Within the first 30 minutes I already had great ideas!
Jeff is doing an amazing job and keeping a good pace. I also like that Jeff has studied Championship programs and brought to us "this is what they do". This is what championship programs with strong cultures, values, and standards do. Love it.
The real-life stories drive all the key points home for me, without a doubt.
The clear, concise ways to evaluate our own culture and then talk about it with the same language.
This course opens up many conversations that are often not looked at very much in high school sports by coaches and athletes. It unlocks the aspects of what it takes to create a championship team.
The information provided in this course is vital for any age athlete to learn. Even through a non-personal medium like Zoom, Jeff did a great job of engaging and teaching, while also giving practical applications for each week's discussion.
Jeff does a great job laying things out and giving us things to take directly back to our programs.

Jeff was a great presenter with great stories. The lessons were short (about 45 minutes) but were packed with a ton of useful information.
As a college coach, I found the information relatable to my student-athletes and created a lot of "aha" moments. Greatly enjoyed the way each course built upon the last. Lots of great information and resources to take back to the team.
I have been inspired that I have two of my high school ADs and seven of our coaches all on this course. Some of us will discuss after each class. My vision has always been to hire credible transformational coaches who create student leaders through sport! This class is a step by step process to accomplish this.
I thought the information was very valuable and motivating for both athletes as well as coaches. I thought the stories that Jeff shared helped give more tangible understanding to the concepts being presented.
I found it incredibly helpful to not only learn leadership skills but leadership skills that are practical and realistic. I also loved the great discussions it started with my sport and the improvement we have already made to make this season the best so far.
Great information, organized, easy to follow. Impactful evaluations and how to move forward.
I really like how it is broken down into learnable segments without taking a huge amount of time.
I thought it was a very valuable course that will help our program a lot.
Informative - Relevant - Great Resources for self reflection and assessment - Great delivery of information.
Extremely practical and beneficial lessons and takeaways!
The course is great!