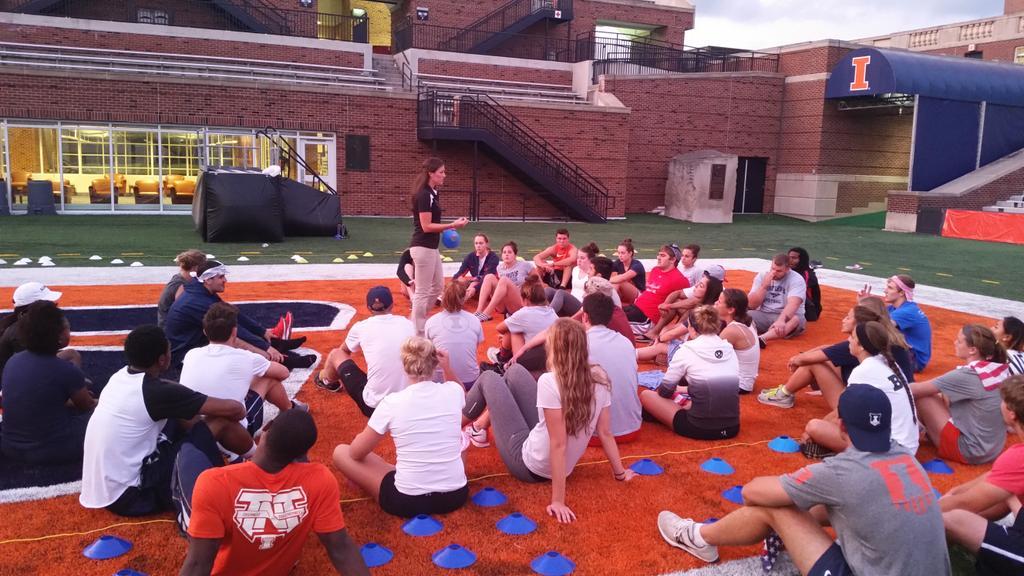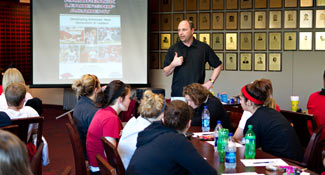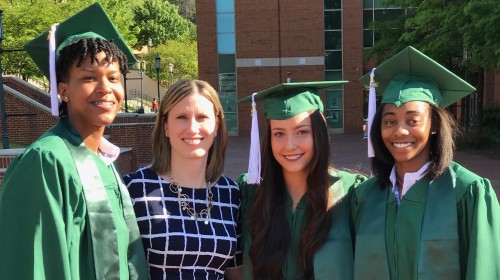 Cary Academy Sports Leadership Workshop
Learn the same Sports Leadership skills used by championship winning athletes!
Looking to lead your team to the top?
Want to become a respected leader for your team?
This highly engaging and interactive Sports Leadership Workshop teaches athletes the same sports leadership skills and strategies used by over 25 National Championship teams.
Discover exactly what it takes to be a respected Leader by Example on your team as well as an all-important Vocal Leader. You will learn how to effectively lead yourself and your teammates based on the same cutting edge Sports Leadership skills taught at our world-famous Sports Leadership Academies at Michigan, LSU, Illinois, Arkansas, and other top schools across the nation.
Don't miss your chance to learn how to step up and be a respected leader for your team, at CA, and in your community!
WHO: Cary Academy Student-Athletes (All Sports)
WHEN: Grades 9 and 10 - August 8th, Saturday, 10:30-11:45 am
Grades 11 and 12 - August 15th, Saturday, 10:30-11:45 am
Lunch will be provided afterwards.
WHERE: Cary Academy Lecture Hall (Berger Hall)
COST: Free for Cary Academy Students
HOW: Only the first 30 registrants will be able to attend each workshop so be sure to register today using the Sign-Up Genius linked at the bottom of this message.
THE DYNAMIC LEADERSHIP SUMMIT TEACHES YOU HOW TO:
- Become an effective Leader by Example and Vocal Leader
- Inspire your teammates to work hard and overcome any obstacles
- Lead your team effectively under pressure, adversity, and stress
- Pinpoint your specific leadership strengths and areas to improve
- Become an effective leader that coaches respect and teammates trust
- Work with your coaches to create a strong Leadership Team
Through this inspiring and interactive Sports Leadership Summit you will get the chance to test your leadership skills with the Self Leadership Challenge, evaluate your leadership skills using the Team Leadership Evaluation, and develop a plan to maximize your leadership strengths and improve your weaknesses.

LED BY RYAN AND JEFF JANSSEN
The Sports Leadership Summit is led by CA student Ryan Janssen and his dad Jeff Janssen, who is the author of The Team Captain's Leadership Manual and Director of Sports Leadership Academies at top colleges across the country like South Carolina, Illinois, Colorado, Charlotte, and Arkansas.
What Top ADs and Coaches are saying...
"I've been in the business 30 years and there are a lot of different programs I've seen. What the Janssen Sports Leadership Center does is the best out there. It builds on itself. You will see a change in student-athletes in terms of leadership on the field, in the classroom, and everywhere else."
JEFF LONG, Arkansas Director of Athletics, College Football Selection Committee Chairman
"Jeff Janssen's work with our student-athletes through the Michigan Leadership Academy has been tremendous. His ability to communicate with our student-athletes, along with his ability to draw student-athletes into deeper discussions about leadership is outstanding. We are fortunate to work with Jeff and experience firsthand the way he gives student-athletes insight into how they think, how they perceive, how they process, and how they can become great teammates and performers."
JOHN BEILEIN, Michigan Men's Basketball Coach
"The Leadership Academy is one of the finest things our athletic department has done in the over thirty years I have been here. I can clearly see the program's impact on and off the field."
ANSON DORRANCE, North Carolina Women's Soccer Coach, 22-time National Champions
Use the links below to register via the Sign-Up Genius. Grades 9 & 10 should use the top link and Grades 11 & 12 the bottom link. Only the first 30 registrants will be able to participate so apply soon if you are interested.
Grades 9 & 10 - August 8 - 10:30 - 11:45 am
GRADES 9 & 10 STUDENT-ATHLETES CAN SIGN-UP HERE
Grades 11 & 12 - August 15 - 10:30 am - 11:45 am